VietNamNet Bridge – Seventeen new movies will be released at local cinemas in November. All are foreign films except for the Vietnamese film "Ms. Ba Saigon".

Suburbicon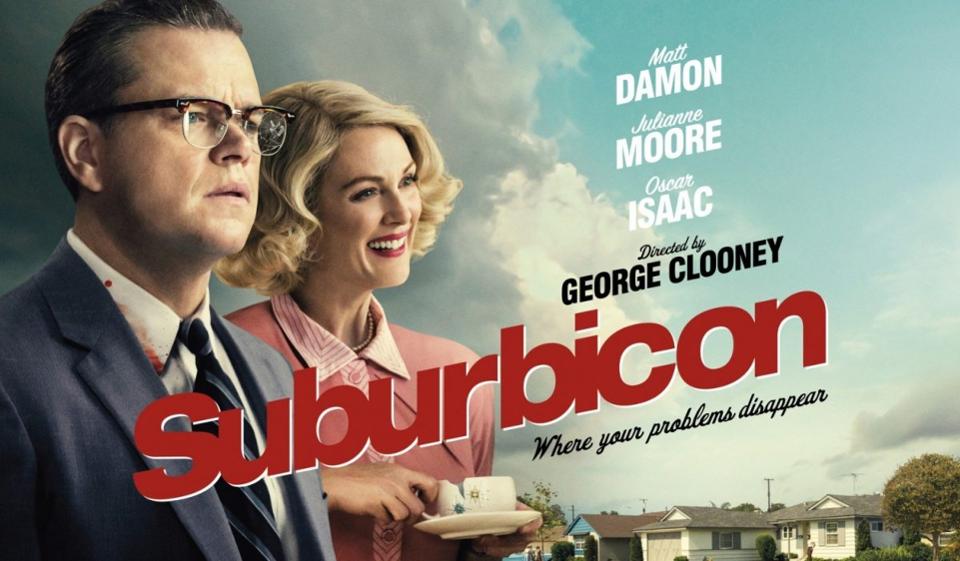 Director: George Clooney
Stars: Matt Damon, Julianne Moore, Oscar Isaac 
Genre: Crime, Drama, Mystery
Running Time: 1h 45min
Language: English with Vietnamese subtitle
Rated:  C16 - NO CHILDREN UNDER 16 YEARS OLD

In the bosom of Suburbicon, a family-centred, all-white utopia of manicured lawns and friendly locals, a simmering tension is brewing, as the first African-American family moves in the idyllic community, in the hot summer of 1959. However, as the patriarch Gardner Lodge and his family start catching a few disturbing glimpses of the once welcoming neighbourhood's dark underbelly, acts of unprecedented violence paired with a gruesome death will inevitably blemish Suburbicon's picture-perfect facade. Who would have thought that darkness resides even in paradise?

Flatliners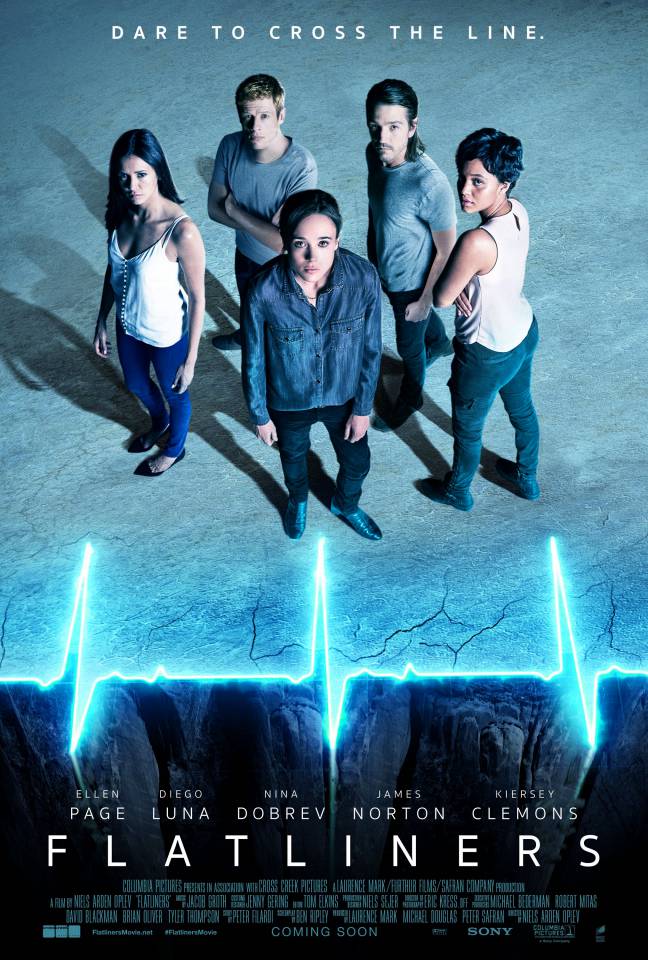 Director: Niels Arden Oplev
Cast: Ellen Page, Diego Luna, Nina Dobrev, James Norton, Kiersey Clemons
Genre: Horror, Science Fiction, Thriller
Running Time: 110 minutes
Language: English with Vietnamese subtitle
Rated:  C16 - NO CHILDREN UNDER 16 YEARS OLD

In Flatliners, five medical students, obsessed by the mystery of what lies beyond the confines of life, embark on a daring and dangerous experiment: by stopping their hearts for short periods of time, each triggers a near-death experience – giving them a firsthand account of the afterlife. But as their experiments become increasingly dangerous, they are each haunted by the sins of their pasts, brought on by the paranormal consequences of trespassing to the other side.

24 Hours to Live
Director: Brian Smrz
Stars: Paul Anderson, Ethan Hawke, Rutger Hauer
Genre: Thriller 
Running Time: 1h 33min
Language: English with Vietnamese subtitle

Making a rare foray into rock 'em, sock 'em action territory, Hawke plays a CIA agent who sacrifices everything for his employers, including his family and, ultimately, his own life. No sooner has he shuffled off this mortal coil, though, than he finds himself mysteriously resurrected for one last mission that's timed to last exactly 24 hours. Once the countdown clock embedded in his arm reaches zero, he'll once again nod off into an eternal slumber if he hasn't completed his task. Before that happens, expect him to wreak bloody havoc on both his targets and his former CIA minders.

S.M.A.R.T Chase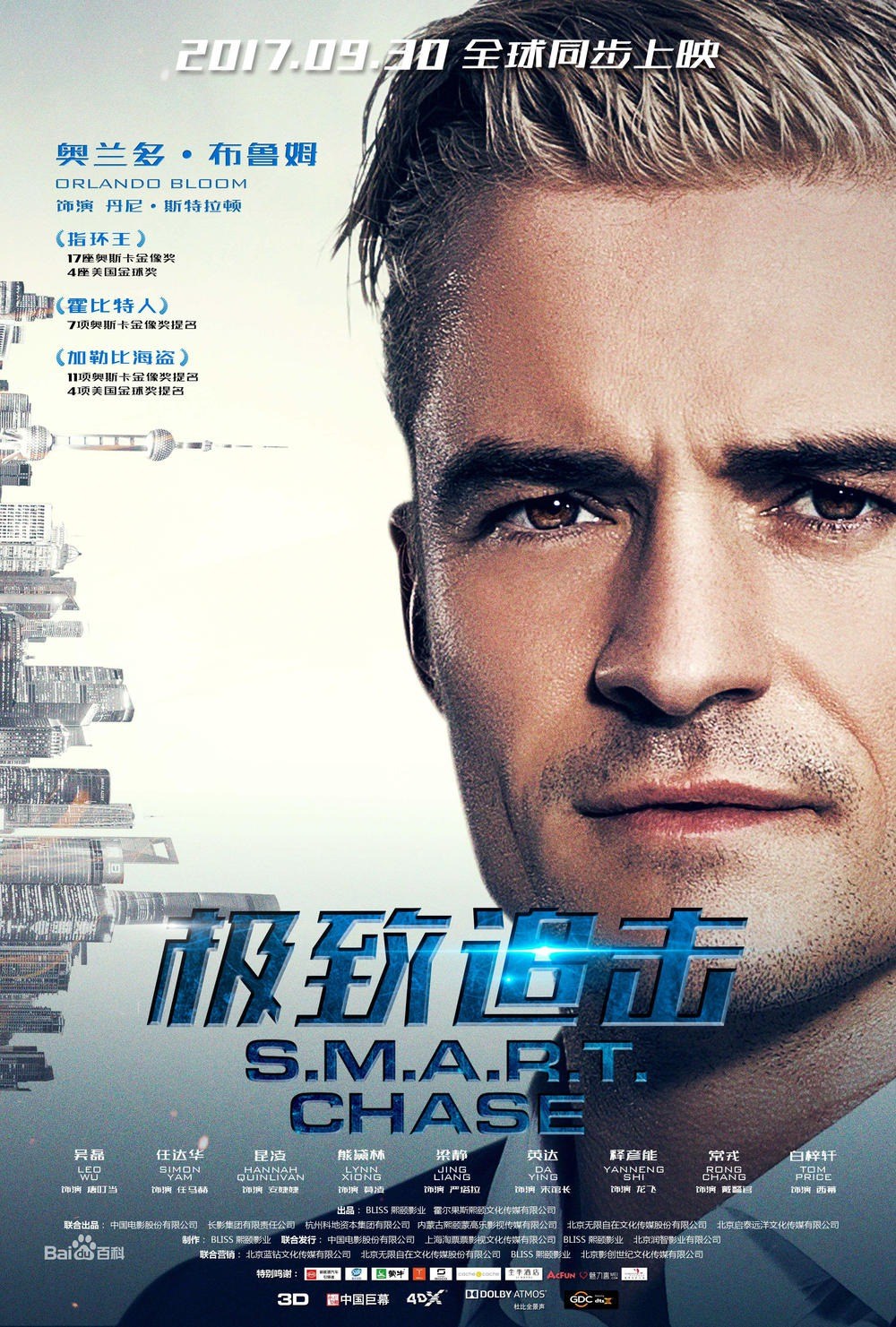 Director: Charles Martin
Stars: Orlando Bloom, Lynn Hung, Simon Yam 
Genre: Action, Adventure, Crime 
Running Time: 1h 35min
Language: English with Vietnamese subtitle

A washed-up private security agent has to escort a valuable Chinese antique out of Shanghai but is ambushed en route.

Co Ba Sai Gon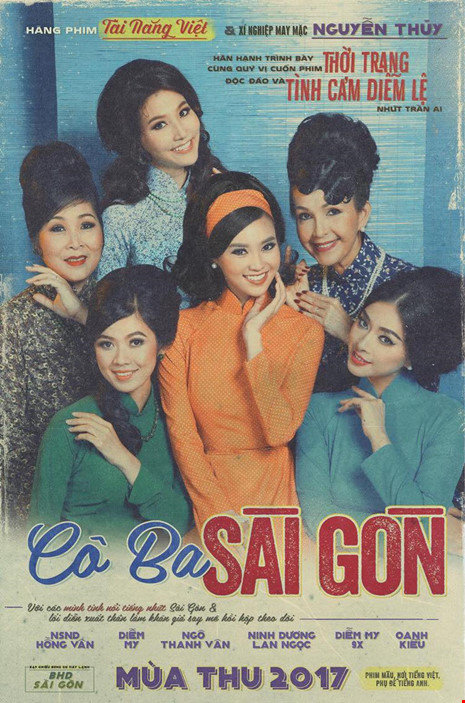 Director: Kay Nguyễn
Cast: Ngô Thanh Vân, Diễm My 9X, Ninh Dương Lan Ngọc
Genre: Drama, Fantasy
Running Time: 100 minutes
Language: Vietnamese with English subtitle
Rated: P - GENERAL MOVIE FOR ALL CUSTOMERS

Co Ba Sai Gon is an exciting journey of Nhu Y - Thanh Nu sewing clothes, accidentally missing the future. A 20th-century girl with the idea of protecting the sacred and traditional ao dai in the face of 21st century society with many changes. Nhu Y must face herself of the future. Nhu Y seeks to return to her own world, by taking the same old shirt from the Asu version of the future.

Jungle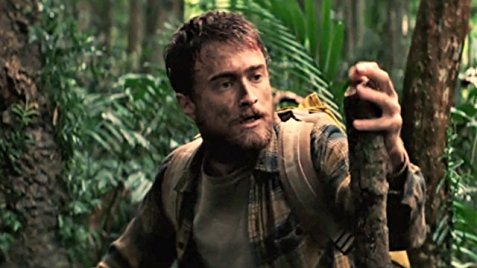 Director: Greg McLean
Cast: Daniel Radcliffe, Thomas Kretschmann, Alex Russell
Genre:  Action, Adventure
Running Time: 115 minutes
Language: English with Vietnamese subtitle
Rated: C16 - NO CHILDREN UNDER 16 YEARS OLD

In the pursuit of self-discovery and authentic experiences, the Israeli backpacker, Yossi Ghinsberg, meets a cryptic Austrian geologist in La Paz, Bolivia, and captivated by his engrossing stories of lost tribes, uncharted adventures and even gold, decides to follow him, circa 1981. Without delay and accompanied by the good friends, Kevin, an American photographer, and Marcus, a Swiss teacher, they join an expedition led by their seasoned trail-leader, deep into the emerald and impenetrable Amazonian rainforest. However, as the endless and inhospitable jungle separates the inexperienced team, before long, Yossi will find himself stranded in the depths of a nightmarish environment crawling with formidable and tireless adversaries. How can one escape this green maze?

Marrowbone
Director: Sergio G. Sánchez
Stars: George MacKay, Anya Taylor-Joy, Charlie Heaton
Genre: Drama, Horror, Thriller 
Running Time: 1h 50min
Language: English with Vietnamese subtitle

A young man and his four younger siblings, who have kept secret the death of their beloved mother in order to remain together, are plagued by a sinister presence in the sprawling manor in which they live.

Pokémon the Movie: I Choose You!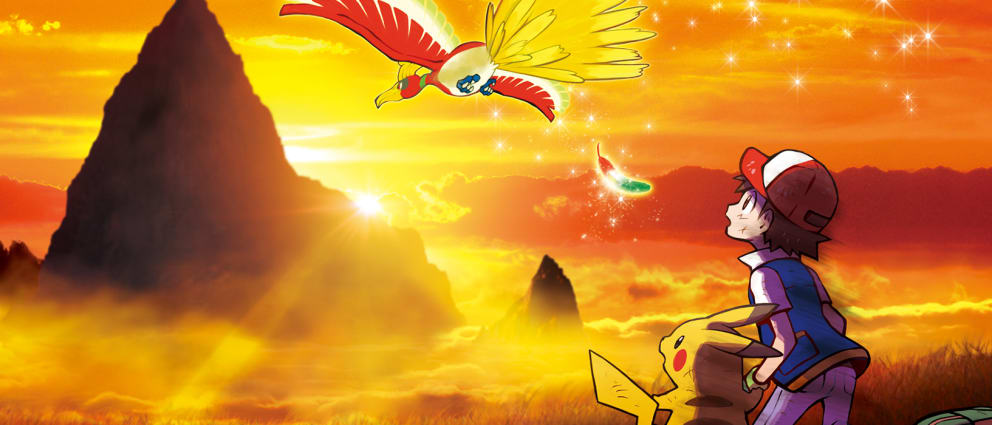 Director: Kunihiko Yuyama
Cast: Unshô Ishizuka, Rica Matsumoto, Sarah Natochenny
Genre: Animation, Family
Running Time: 97 minutes
Language: Japanese with Vietnamese subtitle and dub
Rated: P - GENERAL MOVIE FOR ALL CUSTOMERS

Ash Ketchum, from Pallet Town, is 10 years old today, which means he's now old enough to become a Pokémon Trainer. Ash dreams big about the adventures he will experience after receiving his first Pokémon from Professor Oak.

Out of the Shadows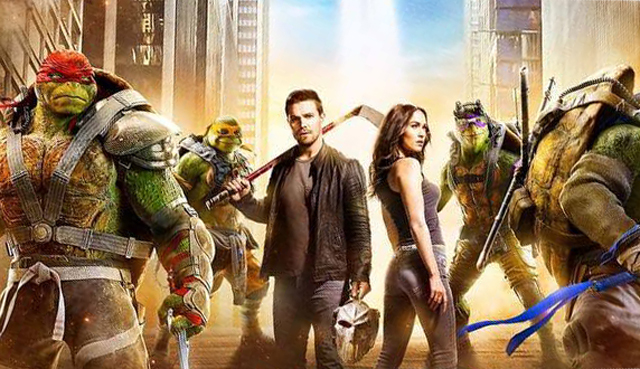 Director: Dee McLachlan
Stars: Goran D. Kleut, Lisa Chappell, Jake Ryan
Genre: Thriller 
Running Time: 1h 28min 
Language: English with Vietnamese subtitle

A newly married detective and his pregnant wife move into their dream home unaware of its dark history. When his wife claims their baby is being tormented by a supernatural force and seeks the help of a renegade demonologist, he must investigate the past to save his family.

Fireworks: Should We See It From The Side Or The Bottom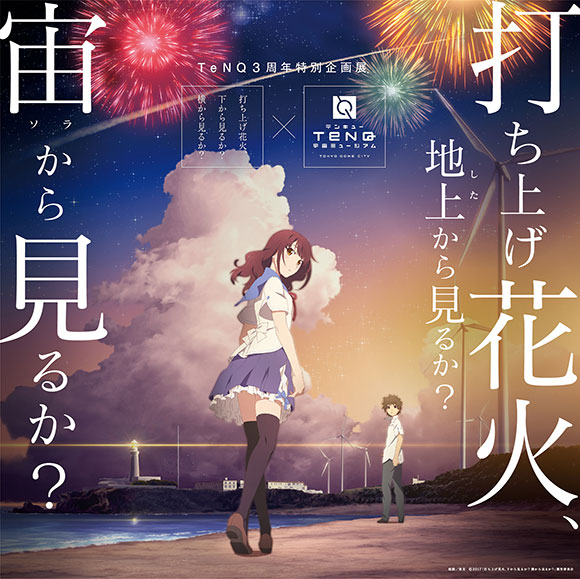 Director: Akiyuki Shimbô
Cast: Suzu Hirose, Masaki Suda, Mamoru Miyano
Genre: Animation
Running Time: 90 minutes
Language: Japanese with Vietnamese subtitle
Rated: C13 - NO CHILDREN UNDER 13 YEARS OLD

School children Norimichi, Yuusuke, and Junichi want to know if fireworks look round or flat from the side. They make a plan to find the answer at a fireworks display, while Nazuna schemes ...

Justice League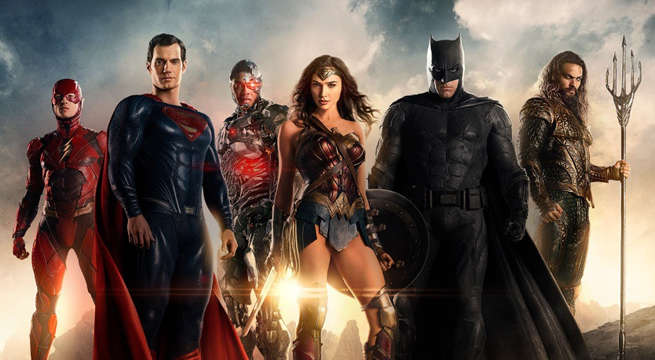 Director: Zack Snyder
Cast: Ben Affleck, Henry Cavill, Gal Gadot, Ezra Miller, Ray Fisher, Jason Momoa
Genre: Action, Adventure
Running Time: 121 minutes
Language: English with Vietnamese and Korean subtitle
Rated: C13 - NO CHILDREN UNDER 13 YEARS OLD

Fueled by his restored faith in humanity and inspired by Superman's selfless act, Bruce Wayne enlists the help of his newfound ally, Diana Prince, to face an even greater enemy. Together, Batman and Wonder Woman work quickly to find and recruit a team of metahumans to stand against this newly awakened threat. But despite the formation of this unprecedented league of heroes-Batman, Wonder Woman, Aquaman, Cyborg and The Flash-it may already be too late to save the planet from an assault of catastrophic proportions.

The Mountain Between Us
Director: Hany Abu-Assad
Cast: Idris Elba, Kate Winslet, Beau Bridges
Genre: Action, Adventure
Running Time: 111 minutes
Language: English with Vietnamese subtitle
Rated: C16 - NO CHILDREN UNDER 16 YEARS OLD

Stranded after a tragic plane crash, two strangers must forge a connection to survive the extreme elements of a remote snow covered mountain. When they realize help is not coming, they embark on a perilous journey across hundreds of miles of wilderness, pushing one another to endure and discovering strength they never knew possible.

The Hauted Hotel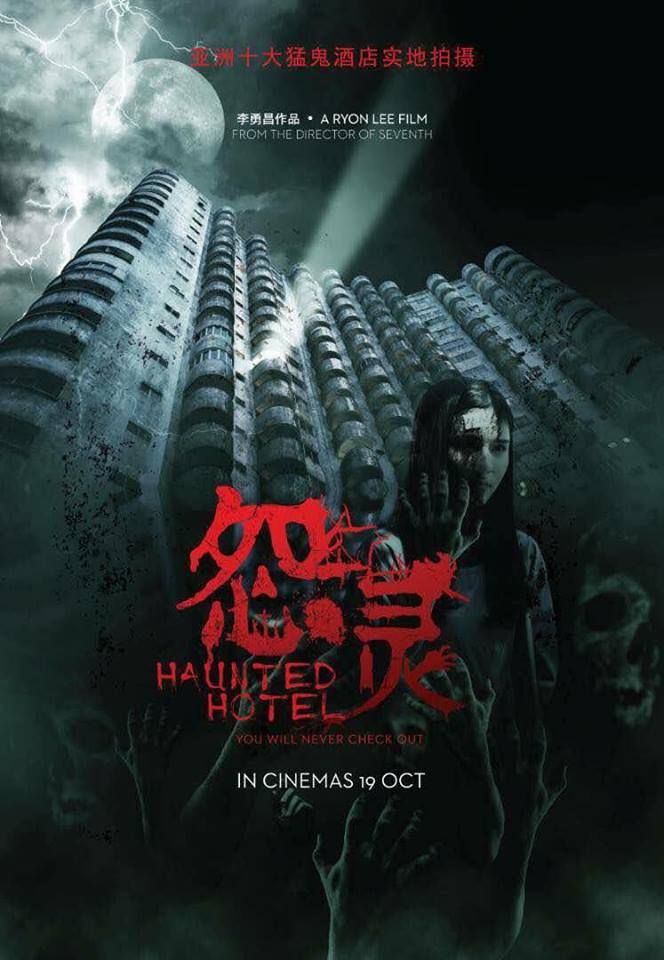 Directors: Jean Campbell Hogg, Joshua Carver 
Stars: Hugh Fraser, Reece Ritchie, Rob Jarvis 
Genre: Horror
Running Time: 1h 28min 
Language: English with Vietnamese subtitle

A compendium of eight ghost stories, all set within an abandoned hotel in Suffolk.

Coco
Director: Lee Unkrich, Adrian Molina
Cast: Gael García Bernal, Anthony Gonzalez, Benjamin Bratt, Renée Victor
Genre: Animation, Family
Running Time: 127 phút
Language: English with Vietnamese subtitles and dubbing
Rated: P - GENERAL MOVIE FOR ALL CUSTOMERS

Despite his family's baffling generations-old ban on music, Miguel (voice of newcomer Anthony Gonzalez) dreams of becoming an accomplished musician like his idol, Ernesto de la Cruz (voice of Benjamin Bratt). Desperate to prove his talent, Miguel finds himself in the stunning and colorful Land of the Dead following a mysterious chain of events. Along the way, he meets charming trickster Hector (voice of Gael García Bernal), and together, they set off on an extraordinary journey to unlock the real story behind Miguel's family history.

Victoria & Abdul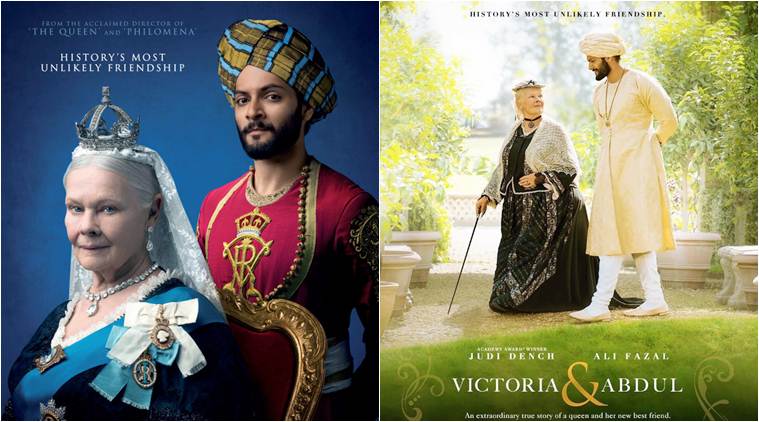 Director: Stephen Frears
Cast: Judi Dench, Ali Fazal, Tim Pigott-Smith
Genre: Drama
Release date: Nov 24, 2017
Running Time: 112 minutes
Language: English with Vietnamese subtitle
Rated: C13 - NO CHILDREN UNDER 13 YEARS OLD

Abdul Karim arrives from India to participate in Queen Victoria's golden jubilee. The young clerk is surprised to find favor with the queen herself. As Victoria questions the constrictions of her long-held position, the two forge an unlikely and devoted alliance that her household and inner circle try to destroy. As their friendship deepens, the queen begins to see a changing world through new eyes, joyfully reclaiming her humanity.

No Game, No Life: Zero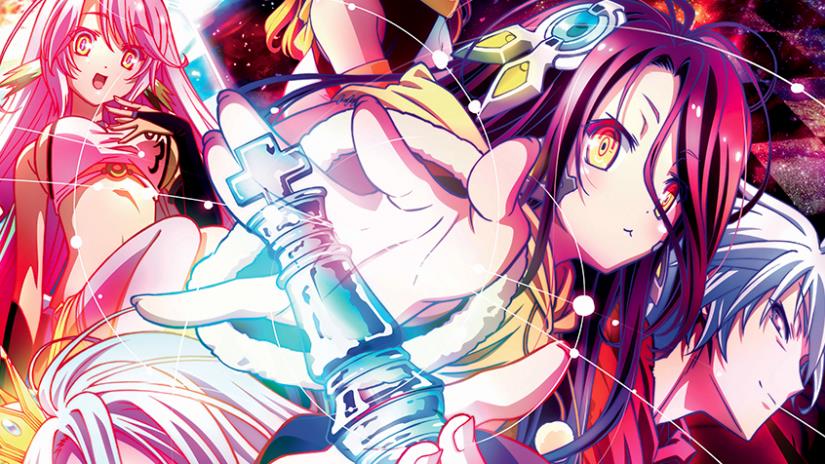 Director: Atsuko Ishizuka
Stars: Yôko Hikasa, Yuka Iguchi, Ai Kayano 
Genre: Animation, Adventure, Comedy
Release date: Nov 24, 2017
Running Time: 1h 50min
Language: Japanese with Vietnamese subtitle
Rated: C13 - NO CHILDREN UNDER 13 YEARS OLD

The Movie following the light novel series by the same name, No Game, No Life the movie picks up on volume 6 (The TV series leaves off on the end of volume 3, but the story in Volume 6 doesn't reference the events of Volume 4 or 5, which have yet to be animated) The "One True God" Tet tells the story of Immanity's (humanity's) struggle through the Great War and how he came to be the "One True God". The lack of magic circuits in the Imannity race becomes apparent when details of the war fall into place. The true power of intellect is shown in this epic arc which acts as the prequel to the No Game, No Life universe.

Manhunt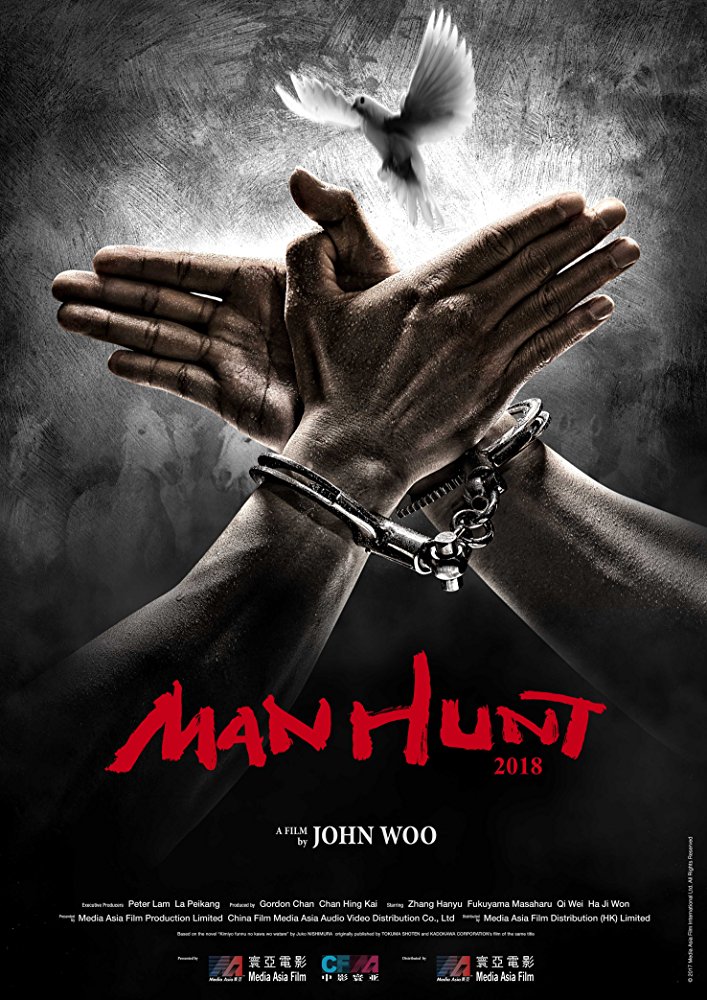 Director: John Woo
Cast: Hanyu Zhang, Masaharu Fukuyama, Stephy Qi 
Genre: Action
Release date: Nov 24, 2017
Running Time: 106 minutes
Language: Chinese with Vietnamese subtitle
Rated: C18 - NO CHILDREN UNDER 18 YEARS OLD

Accused of heinous crimes he didn't commit, a prosecutor sets out on a mission to clear his name.

Mark Felt: The Man Who Brought Down the White House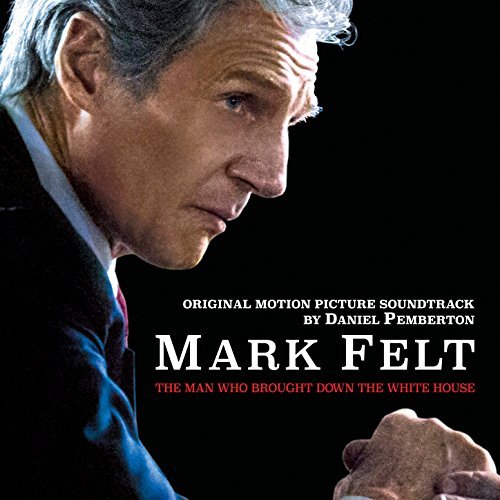 Director: Peter Landesman
Cast: Liam Neeson, Diane Lane, Marton Csokas 
Genre: History
Release date: Nov 17, 2017
Running Time: 103 minutes
Language: English with Vietnamese subtitle
Rated: C13 - NO CHILDREN UNDER 13 YEARS OLD

The story of Mark Felt, who under the name "Deep Throat" helped journalists Bob Woodward and Carl Bernstein uncover the Watergate scandal in 1972.

The Promise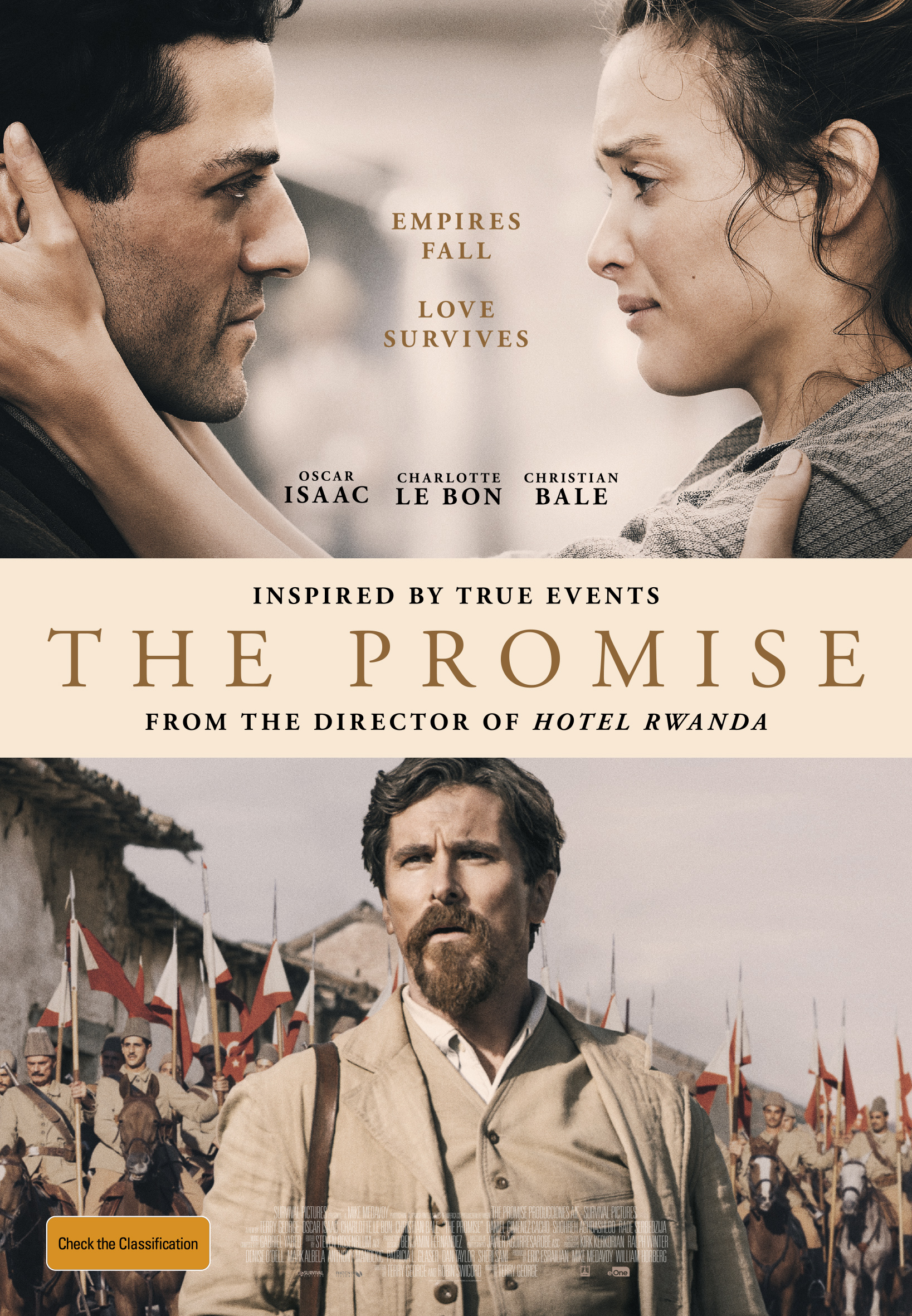 Director: Sophon Sakdaphisit
Cast: Numthip Jongrachatawiboon, Apichaya Thongkham, Panisara Rikulsurakan
Genre: Horror
Release date: Nov 24, 2017
Running Time: 113 minutes
Language: Thailand with Vietnamese and English subtitle
Rated: C18 - NO CHILDREN UNDER 18 YEARS OLD

Ib and Boum decide to commit suicide together in Bangkok in 1997. After reneging on the promise, the vengeful ghost of Ib returns 20 years later to haunt Boum and her 15 year old daughter, Bell.

T. Van