A photo exhibition opened in Hanoi on November 21, showcasing 95 pictures featuring contemporary life through the lens of young photographers.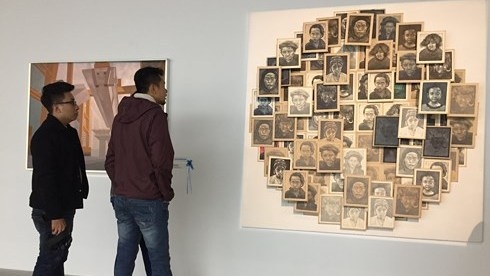 Visitors at the exhibition (Photo: VOV)
Works on display are varied in genres and languages of expression, focussing on many pressing issues that attract the public's interest, such as the environment, employment, and cultural and spiritual life in the information age.
The photos were selected from nearly 380 entries sent to the 2017 Young Photography Festival by Vietnamese amateur and professional photographers aged between 18 and 35 who are living at home and abroad.
At the opening ceremony, the organising board presented four second, six third and eight consolation prizes to the best entries. No first place prize was awarded.
The festival was launched in March by the Department of Fine Arts, Photography and Exhibition under the Ministry of Culture, Sports and Tourism. It is held every three year to encourage creativity and passion for photography among the youth while providing them with a venue to display their talent.
The exhibition will run through December 5 at Vincom Centre for Contemporary Art, 72A Nguyen Trai street, Thanh Xuan district.
Nhan Dan