The Saigon International Guitar Festival will make a comeback at the HCMC Conservatory of Music from November 8 to 12, with guitar talents and internationally acclaimed artists taking part.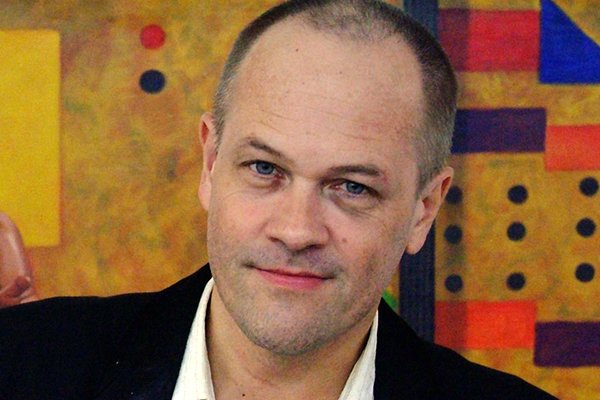 Czech classical guitarist Leon Koudelak 
Organized for the first time in 2014, the festival is the annual high-profile music event in Vietnam.
The first day of the fourth edition of the festival will feature a concert called "A round for the World" at 7:30 p.m. on November 8, with the participation of 40 guitarists from Saigon Guitar Ensemble and those from neighboring countries such as Thailand and Malaysia. The masterpieces to be played include those by Fauré, Takemitsu, Rodrigo and Antonin Dvorak.
On the first night, Czech classical guitarist Leon Koudelak will show up to entertain music lovers by great works by composers including Villa-Lobos, Astor Piazzolla and Isaac Albeniz.
Those interested should head to the conservatory at 8 p.m. on November 10 to watch the second concert called "The Voices of Europe" featuring performances by two renowned guitarists – Tomonori Arai from Japan and Thomas Csaba from France.
Tomonori Arai has claimed first prize at the Junior Guitar Competition, the Student Guitar Competition and the Spanish Guitar Music Competition. From 2013 to 2015, he staged numerous performances in 12 different regions around Japan with flutist Yoshie Ueno for the Japan Evangelical Lutheran Association to raise funds for a charity event.  Additionally, Arai has organized recitals in Germany, Austria, France, the Czech Republic, Belgium, Italy, Thailand, Nepal and the Philippines. Currently, he serves as teacher in Ueno Gakuen University and the Gendai Guitar Academy.
Meanwhile, Thomas Csaba bagged first prize at the Nagoya and Tokyo guitar international competition, second prize at the Guitar Foundation of America and third prize at the Festival de la guitarra de Sevilla in 2014.
The festival will wrap up with a concert called "From Villa-Lobos to John Lennon" at 5 p.m. on November 12. The Polish-born American guitarist Paul Cesarczyk and artist Paulo Inda from Brazil promise to take audiences through a music journey from Europe to South America.
Apart from concerts performed by international artists, the festival will be an opportunity for local and international artists to meet up and share their passion for classical guitar, the organizing committee of the festival told the Daily via email.
Tickets for the forthcoming show are on sale at https://ticketbox.vn/event/sigf2017-package-67068/43294, with prices starting from VND200,000 (US$8.8) per concert and VND500,000 VND for a three-concert combo.
The HCMC Conservatory of Music is located at 112 Nguyen Du Street, District 1, HCMC.
SGT