VietNamNet Bridge – Three French films - "Minuscule: La vallée des fourmis perdues", "Jappeloup" and "En quête de sens" - will be introduced at L'Espace at 24 Trang Tien Street, Hanoi, next week.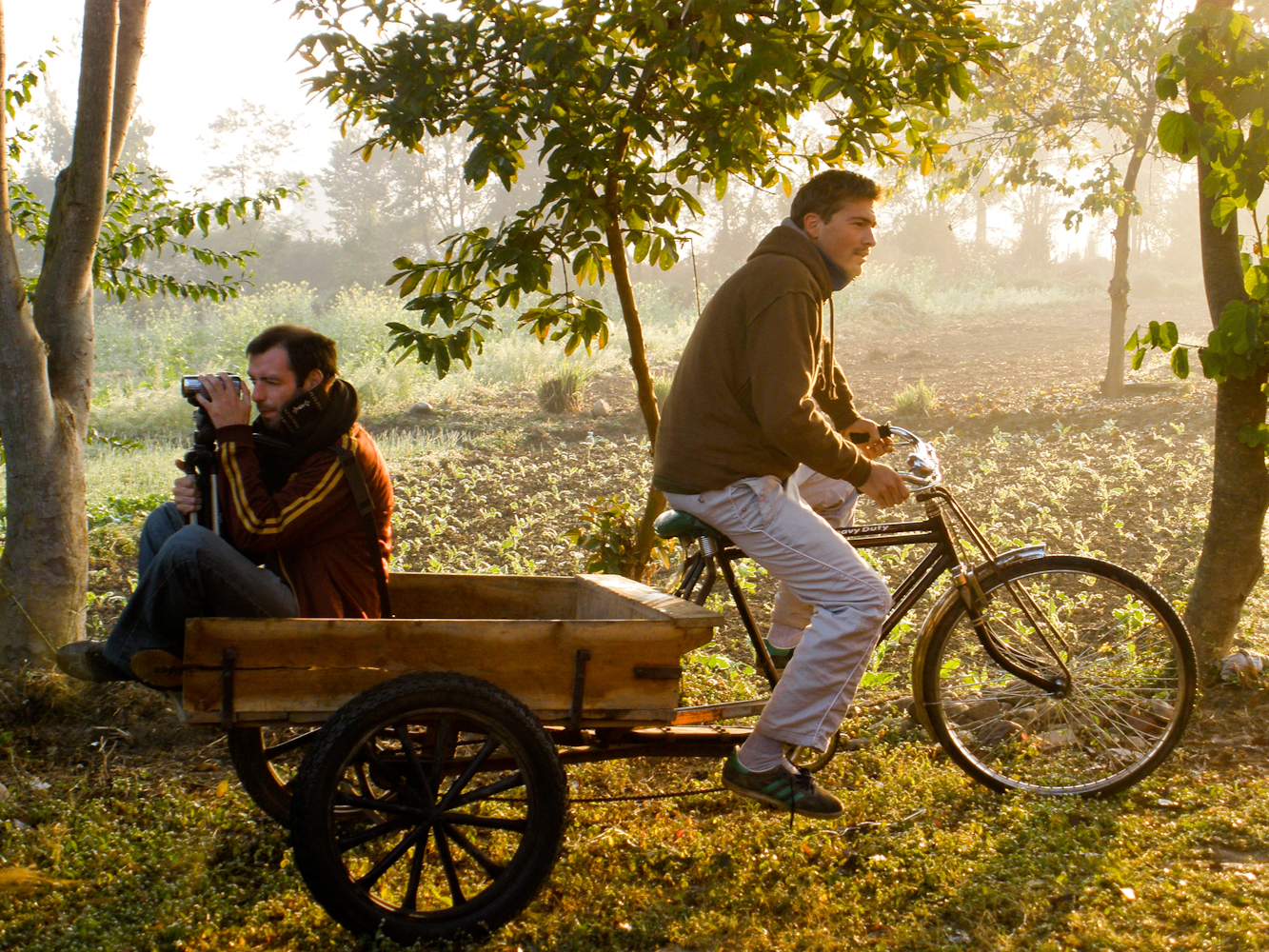 A scene from A Quest for Meaning
The first movie - "Minuscule: La vallée des fourmis perdues" (Minuscule: Valley of the lost ants) (France, 2014, 89') - directed by Thomas Szabo and Hélène Giraud will screen at 3.30pm, November 5.
Adapted from the well-known TV series, the animation combines a magnificent background of mountains and forests with authentic 3D characters. This no-dialogue movie was widely praised when released in France in 2013. 
Le Figaro comments: "The script is humorous and gentle". Le Monde appreciated the techniques, confirming the movie is the creative result of amazing sound. "Rain, wind and drops of water of the leaves are sometimes captured authentically and impressively". In "The valley of ants", a common sugar box left behind by the picnic goers becomes the treasure. This treasure ignites the war between the two colonies of ants. Red and black ants enter the great war to kill each other. The epic atmosphere among the ant colonies makes this story great!
In a peaceful little clearing, the remains of a picnic hastily abandoned spark warfare between two tribes of ants. A bold young ladybug finds himself caught in the middle of the battle. He befriends one of the black ants, Mandible, and helps him save the anthill from the assault of the terrible red ant warriors, led by the fearful Butor.
The cartoon will be in French with Vietnamese subtitles.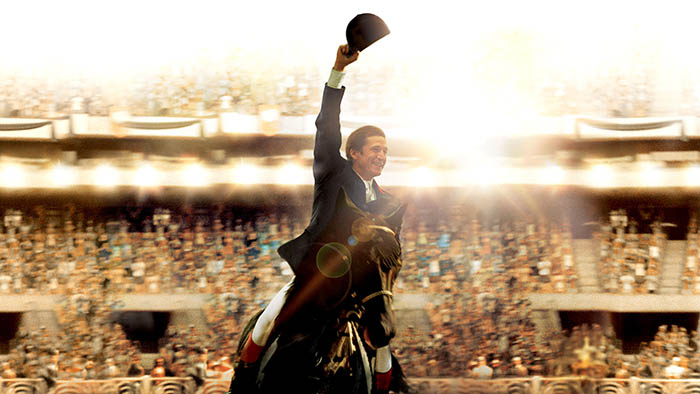 A scene from Jappeloup
"Jappeloup" (France, 2011, 130') was directed by Christian Duguay, starring Guillaume Canet, Marina Hands, and Daniel Auteuil. It will be also screened on November 3, 8pm.
At the beginning of the 1980s, abandoning a promising career as a lawyer, Pierre Durand devotes himself, body and soul, to his passion: show jumping.
Supported by his father, he invests everything in a young horse called Jappeloup, even though no one else thinks Pierre has made a good choice. Too small, too temperamental, and too unpredictable, the horse has many flaws but also has remarkable poise and abilities. 
From competition to competition, horse and rider progress and impose themselves in the horse-riding world. But the Olympic Games in Los Angeles are a terrible failure and Pierre becomes aware of his weaknesses. 
With help from Nadia, his wife, and Raphaëlle, Jappeloup's groom, Pierre wins the horse's trust and builds a relationship which will lead them both to the Olympic Games in Seoul in 1988.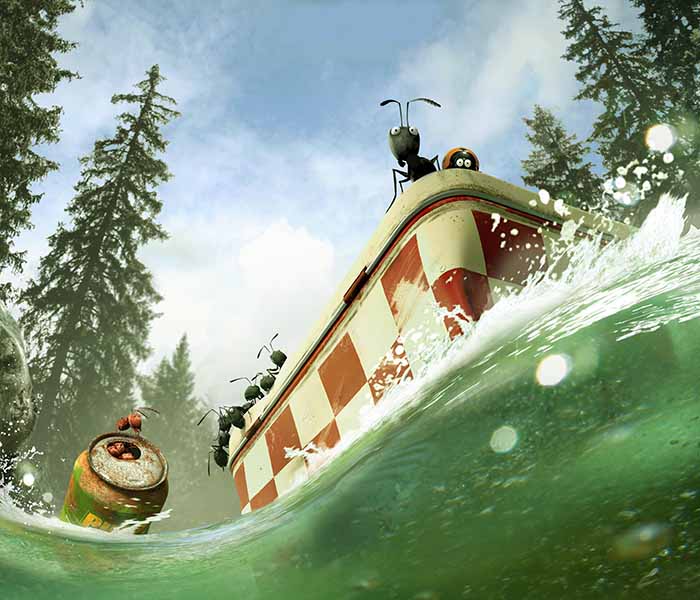 A scene from Minuscule: Valley of the lost ants
The movie will be in French with English subtitles.
"En quête de sens" (A Quest for Meaning – France, 2015, 87′) will be screened on November 2 (6.30pm).
Directed by Nathanaël Coste and Marc de la Ménardière, the movie stars Vandana Shiva, Pierre Rabhi, and Hervé Kempf.
Two childhood friends travel the world to meet some of the greatest thinkers of our time. This incredible voyage, full of moments of doubt and moments of joy, will lead them to question the very beliefs that have shaped Western civilization. This film captures the change in human consciousness currently happening all over the planet, and the desire to live in harmony with oneself and the world. 
The film will be in French with Vietnamese subtitles.
Ticket prices for both movies are VND40,000 to VND60,000/ticket.
Tickets available at L'Espace (from 09:00 – 20:00, except for 18:30 – 19:00).
Also on November 3, as part of a month dedicated to Hong Kong's cinema industry, the Centre for Assistance and Development of Movie Talents (TPD) will present a screening of the 1995 movie Fallen Angels.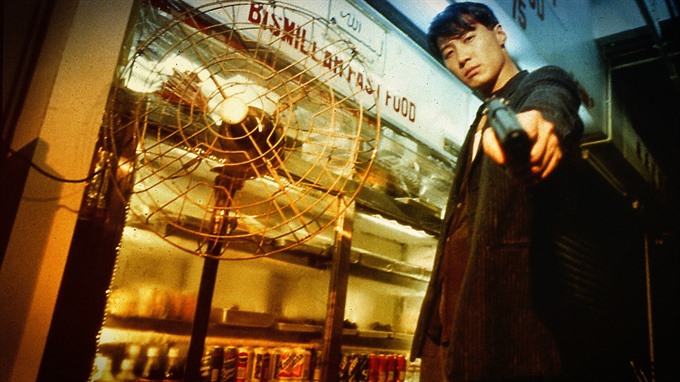 A scene from Fallen Angles
The crime-romance drama was written and directed by Wong Kar-wai, who has been dubbed Hong Kong's cinema "grandmaster".
A disillusioned killer (played by Leon Lai) embarks on his last hit, but first he has to overcome his affection for his cool, detached partner. Thinking it's dangerous and improper to become involved with a colleague he sets out to find a surrogate for his affections. 
Against the sordid and surreal urban nightscape (set in contemporary Hong Kong), he crosses paths with a strange drifter looking for her mysterious ex-boyfriend and an amusing mute trying to get the world's attention in his own unconventional ways.
The movie will be presented in English with Vietnamese subtitles. Donation (at the door): VNĐ20,000/person. The screening will start at 7.30pm.
PV