VietNamNet Bridge – The 5th edition of Hanoi DocFest, Vietnam's only annual festival, dedicated to independent creative documentaries, experimental and hybrid films, will be jointly held by Hanoi DocLab and Goethe-Institut Hanoi on November 5-12.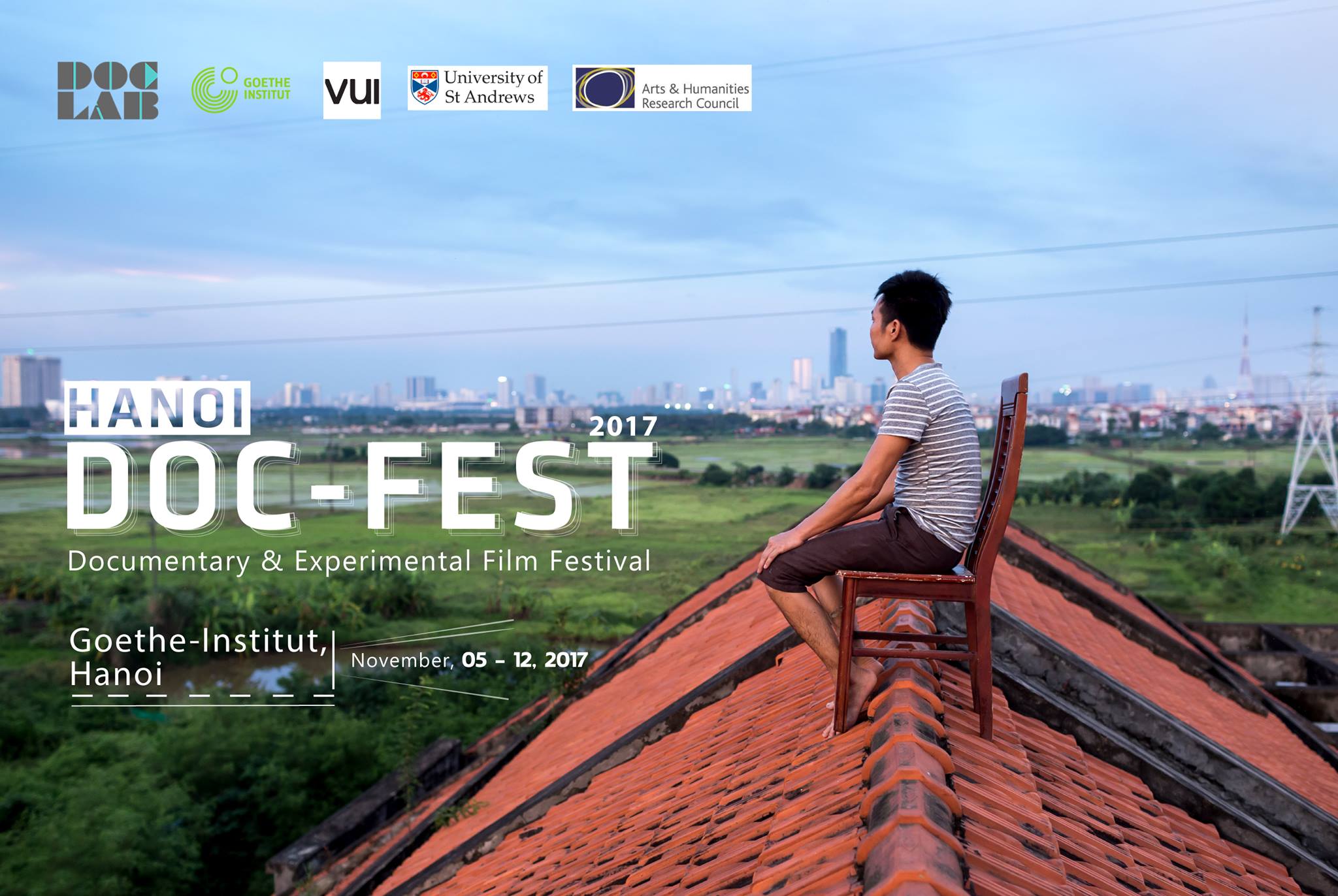 This year's festival has an important structural change: the program will last for a week and happen in many places in the city, to give the audience a broader perspective of what's happening in the independent film scene. 
At DocFest 2017, you will find films that contemplate the many aspects of the social and the personal, manifested not only in informational routes but also in unique formal approaches. 
A 2-day symposium dedicated to cinema of the region, titled "Time, Space, and the Visceral in Southeast Asian Cinema", will be organized, with the Southeast Asian Cinema Research Network, with speakers including Philippa Lovatt, Gaik Khoo, Jasmine Trice, Mariam Lam, Hitomi Hasegawa, Sow-Yee Au, Davide Cazzaro, Merv Espina, Thaiddhi and some from Vietnam – Siu Pham, Truong Minh Quy, Tran Ngoc Hieu, Nguyen Trinh Thi, Tran Duy Hung and Tran Trung Hieu. 
Birgit Glombitza, the art director of Hamburg International Short Film Festival, will introduce the audience to contemporary aesthetics and current trends of short films in international festivals through three screening programs and presentations. 
Furthermore, the schedule includes an intensive 3-day field recording and sound design workshop at our festival, led by Ernst Karel, a sound engineering specialist from Harvard University's Sensory Ethnography Lab (SEL).
During the weekend, there will be two main screening programs: "Then and Now" and "Portrait". 
Here, the audience will travel through the different landscapes of Vietnam, the Gia Lai region with Drowning Dew  – a collaborative project between Art Labor Collective and Truong Que Chi and Do Van Hoang, the Mekong area with "Flat Sunlight" by Lena Bui, the street of Kham Thien in "March 23" by Pham Thi Hao … to meet an ex-freelance interpreter at the UN High Commissioner for Refugees in the mid-1960s, a man who came home after spending 18 years in prison, and families from the North, the South, and Middle Vietnam who live together in an apartment near the Vietnam National Children's Hospital, and many more. 
They are the stories that we believe, to a certain extent, will tell a story of a Vietnam in which we are living and witnessing its many changes.
The event will take place at the Goethe-Institut Hanoi, 56-58 Nguyen Thai Hoc, Hanoi.
PV