The Ho Chi Minh City Ballet Symphony Orchestra and Opera unveiled on November 1 that an Italian music night will be held at the Municipal Theatre of Ho Chi Minh City on November 8.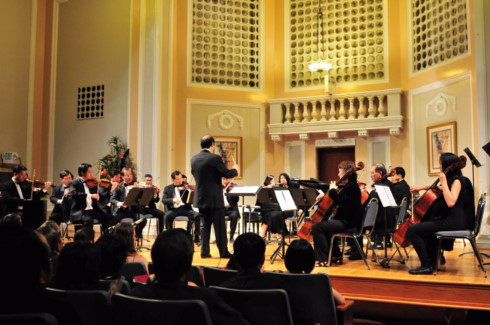 The event will be an opportunity for the public to experience the quintessence of Italian classical music. 
The program will feature the participation of the Vietnamese-French violinist, Pham Vinh, and leading artists and singers in HCM City such as Ta Minh Tam, Pham Khanh Ngoc, and Korean singer Hae Ryong.
As part of the program, violinist Pham Vinh will perform a concerto for violin by Paganini. 
In addition, singers from the HCM City Ballet Symphony Orchestra and Opera will impress the audience with some of the most famous Italian opera pieces from the 19th and 20th centuries.
VOV