Pianist Jean-Louis Haguenauer will treat local music fans to a French classical concert on August 19.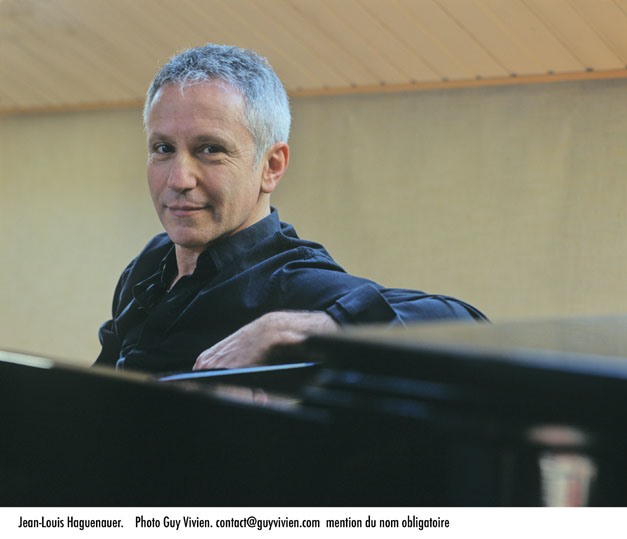 Pianist Jean-Louis Haguenauer will perform at L'espace on August 19. 
The concert entitled Jean-Louis Haguenauer & Friends features Gabriel Faure's Piano Quintet No 1, Claude Debussy's Sonata for Violin and Piano and Ernest Chausson's Concerto for Piano and String Quartet which the pianist will play with performers from Việt Nam, Taiwan and mainland China and the US. 
The concert will be a rare chance for listeners to enjoy the pianist playing a piece by his idol Debussy. Haguenauer released the CD Claude Debussy: Melodies Integrale in 2014 in France which marked the first time anyone has recorded Debussy's music on his own piano. 
"As a young boy, I was familiar with one of the big vocal interpreters of Debussy, Irene Joachim. When I was 18, I accompanied classes she gave on his vocal music, and that began the crazy love I then developed," the pianist said at a press conference to launch the CD. 
The pianist has played Debussy's music for decades, performing throughout Europe and the US. In France he has appeared as a soloist on virtually every important concert series and has performed often on Radio France and French national television. 
As a chamber musician, he has worked with many artists and ensembles and is a founding member of the Galperine - Tsan - Haguenauer Piano Trio launched in Paris in 1988. 
Haguenauer graduated from the Ecole Normale de Musique in Paris and the Geneva Conservatory. He is a Yehudi Menuhin Foundation Prize winner. He is currently professor of music at Jacobs School of Music. 
This is the second time he has performed in Viet Nam following last year's concert at Việt Nam Accademy of Music. The concert will be held by French Cultural Centre (L'espace) as a part of Viet Nam Connection Music Festival 2017. 
The concert will begin at 8pm at L'espace, 24 Trang Tien Street. 
VNS