Connection Music Festival returns this summer with free chamber performances by local and international artists at the National Academy of Music in the capital city of Hanoi on August 17-18.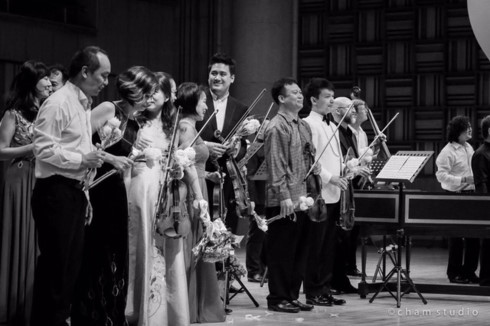 Now entering its third year, the concert complements the many pop and rock music festivals in the capital city, filling the summer air with a burst of fresh styles, said the organizers. 
Each evening's performance running 8pm till midnight is different from the one before, with repertoire that balances traditional classical music with klezmer, jazz, and other diverse musical styles.
We're delighted once again, said the organizers, to invite the Hanoi metropolitan community to join us for the music festival, which brings classical music out of the traditional European concert halls and into the Southeast Asian community for an exceptionally accessible and memorable experience.
As added attractions, the festival will feature a collection of German baroque flute songs and French chamber music along with young and upcoming Vietnamese local talent, among other surprises.
Similar concerts will stage in Ho Chi Minh City and Hue at alternative dates during the month of August.
VOV