VietNamNet Bridge - The world around us contains many extraordinary things. The "Ohé Science" collection not only gives us the multifaceted images of nature, but also answers to children's questions about nature.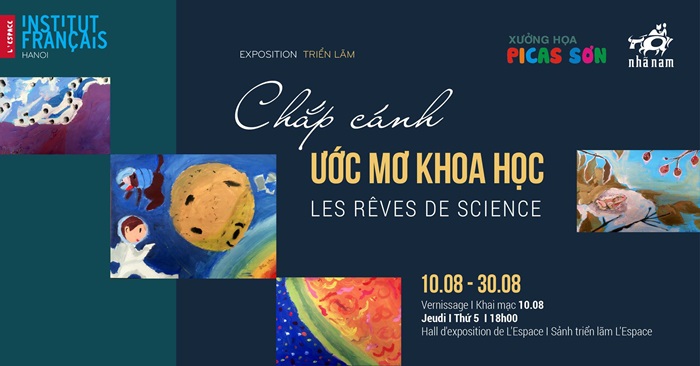 The collection includes 10 books: Planets in sight – The solar system; A beautiful plant! – Life of flowering plants; As the crow flies – Migrations; Hot volcanoes – Volcanism; Stars – Astronomy; Water – The water cycle; Rain and fine weather – Meteorology; Like marmots – Hibernation; A horse of horses – A domestic species; Good appetite animals – Diets.
This exhibition, held at the Institut Français de Hanoi – L'Espace, 24 Trang Tien Street, Hanoi from August 10 to 30, presents different views of children on the issues addressed in the collection. 
Under the guidance of the cartoonist Nguyen Tuan Son (Picas Son), the children will paint a scientific world with their pure and naive brushes. 
Free entry.
PV