VietNamNet Bridge – Two exhibitions called "Octonary Carousal" &"Phượng" will take place in HCM City and Hanoi this month.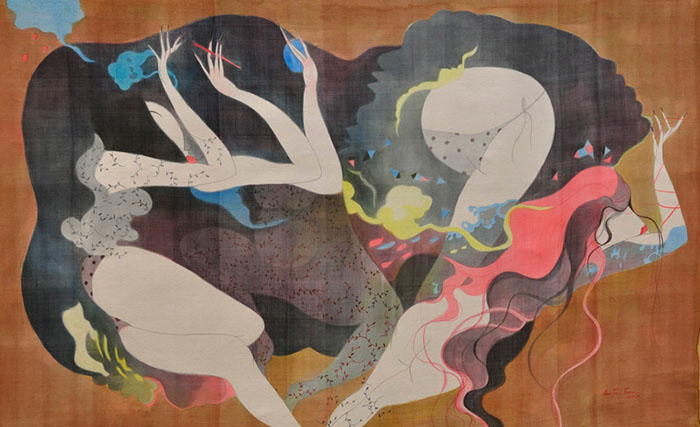 The exhibition "Octonary Carousal" opened at Craig Thomas Gallery, 27(i) Tran Nhat Duat Street, Tan Dinh Ward, District 1, HCM City on July 7 and will last until July 25.
"Octonary Carousal" is a group exhibition by fourteen Vietnamese visual artists: Nguyen Hung Son, Bui Hai Son, Lieu Nguyen, Nguyen Tuan Dung, Le Thuy, Ngo Van Sac, Nguyen The Hung, Pham Huy Thong, Bui Tien Tuan, Bui Thanh Tam, Luong Luu Bien, Tran Minh Tam, Tran Quoc Tuan, and Khoa Le.
Octonary Carousal is the best show with the fine paintings and sculpture on display.
The second exhibition "Phượng" (Flamboyant Flower) will introduce 37 paintings and statues themed on "Nude" by 14 artists from the port city of Hai Phong, currently based in Hanoi, including Dinh Quan (1964), Tran Tuan (1961), Vu Thanh Nghi (1972), Nguyen Ngoc Dan (1972), Nguyen Trung Dung (1971), Vu Thuy (1971), Dao Xuan Manh, Nguyen Dinh Hop (1975), Bui Trong Du (1976), Bui Viet Doan (1976), Phan Tuan (1981), Nguyen Thi Thuy, and Doan Van Toi (1989).
The exhibition will be held at the Vietnam Fine Arts Museum, 66 Nguyen Thai Hoc Street, Hanoi from July 12 through 18.
T. Van