VietNamNet Bridge - Four movies from the US, France, India and Vietnam will be introduced to Hanoian audiences this month.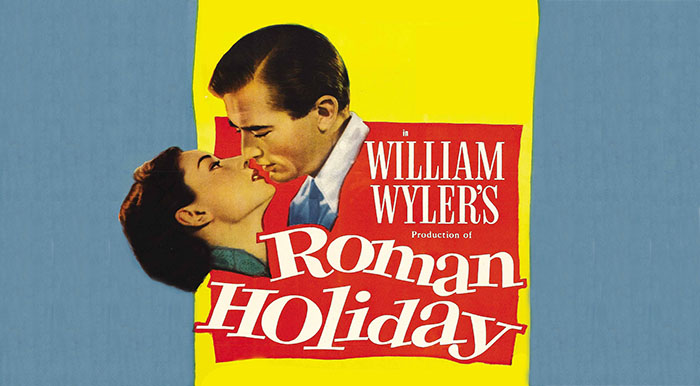 The first movie "Roman Holiday" (1953) by William Wyler will be screened on July 14 at the Centre for Assistance and Development of Movie Talents, 51 Tran Hung Dao Street (4th floor), Hanoi.
"Roman Holiday" is directed and produced by William Wyler. It stars Gregory Peck as a reporter and Audrey Hepburn as a royal princess out to see Rome on her own. Hepburn won an Academy Award for Best Actress for her performance; so did the screenplay and costume design.
It was written by John Dighton and Dalton Trumbo, though with Trumbo on the Hollywood blacklist, he did not receive a credit; instead, Ian McLellan Hunter fronted for him. Trumbo's credit was reinstated when the film was released on DVD in 2003. 
On December 19, 2011, full credit for Trumbo's work was restored. Blacklisted director Bernard Vorhaus worked on the film as an assistant director under a pseudonym.
It was shot at the Cinecittà studios and on location around Rome during the "Hollywood on the Tiber" era. The film was screened at the 14th Venice film festival within the official program.
In 1999, Roman Holiday was selected for preservation in the United States National Film Registry by the Library of Congress as being "culturally, historically, or aesthetically significant". 
The second movie from India - "Paheli" – will also come on July 14, at the Indian Cultural Centre, 63 Tran Hung Dao Street.
"Paheli," starring India movie star Shah Rukh Khan, is about a man named Kishanlal.


Kishanlal marries the beautiful Lachchi, but the day after the wedding, he leaves on business for five years. 
When Kishanlal reappears only a few days later, Lachchi is delighted, but this new Kishanlal is in fact a spirit who has taken the form of Lachchi's husband, after having seen her by chance and fallen in love with her. 
Four years later, the real Kishanlal returns and the townsfolk must determine who is who.
The screening of film is free of charge and open to all age groups.
Those interested can directly come to the Indian Cultural Centre, 63 Tran Hung Dao Street, Hoan Kiem District, Hanoi from 09:30 hrs to 17:30 hrs (Monday to Friday) to get tickets. 
For further details, please contact the receptionist at tel: 024 3633 2083 or email: culture@indembassy.com.vn.
The Vietnamese movie "The Last Journey of Madam Phung" will be screened at Manzi Art Space, 14 Phan Huy Ich Street on July 23. 
In the modern society and entertainment industry, the "gay" character has become more and more popular. Many theatrical works provide explanations for this connection, in addition to the entertainment purposes, and Nguyen Thi Tham's documentary film "The Last Journey of Madam Phung" is one of them. 
Discussion will be held after the show, focusing on the topics of trans-women in the entertainment industry and sexual orientation and gender identity under the definition of LGBT in Vietnam
Contact: thehumanlibraryvn@gmail.com, Tel: 098 692 8888 for tickets.
The fourth movie from France - "Un homme à la hauteur" (Up for Love, 2016, 98 mins) – will be screened at L'Espace, 24 Trang Tien Street on July 21-23.
Up for Love is a product of director Laurent Tirard, starring Jean Dujardin, Virginie Efira, and César Domboy. This is a wholly commercial rom-com adaptation of an Argentine hit.
The film is about Diane - a beautiful woman. 
A brilliant lawyer, she has a sense of humor and a forceful personality. And as she has just put an end to her marriage, which was not making her happy, she is at last free to encounter the man of her life. 
As chance doesn't exist, Diane receives a phone call from a certain Alexandre, who had found the mobile phone that she'd lost. Very quickly, something happens during the phone call. Alexandre is polite, funny, obviously cultivated… Diane is charmed. They quickly arrange a date. But their meeting won't go at all as planned.
PV