VietNamNet Bridge - On the occasion of the 71st anniversary of the Italian Republic, the Embassy of Italy and the Vietnam Museum of Ethnography will jointly hold – for the first time ever in Asia – the exhibition "Raffaello: Opera Omnia".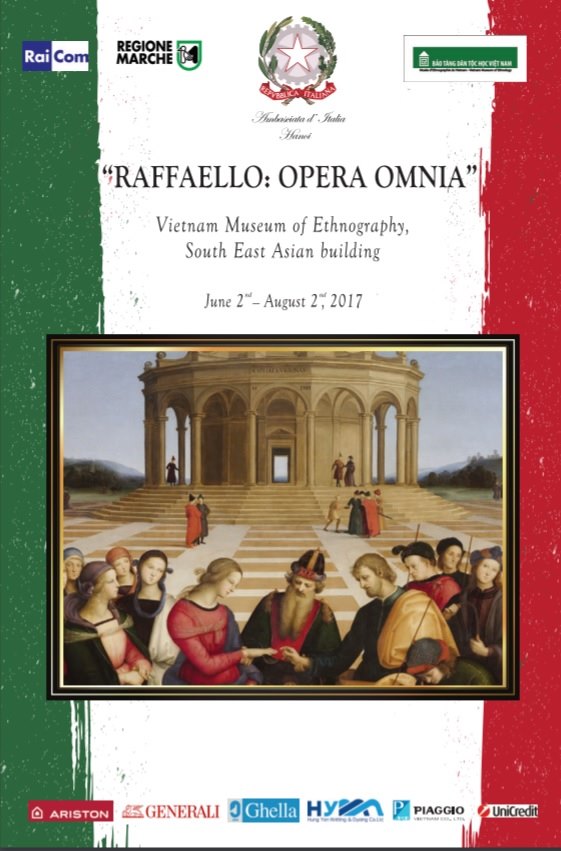 An unprecedented combination of the best of Italian Renaissance's masterpieces and technology will unveil to the Vietnamese public an exclusive collection of 35 digital artworks of one of the most prominent Italian painters of the XV-XVI century: Raffaello Sanzio, Raphaël. 
Visitors will be taken along a journey of celebrated harmony of colors, line and characters belonging to different eras and worlds and through the unique refined beauty that made the Italian Renaissance renowned worldwide, earning universal reputation and immortality of the genius artists.
"Opera Omnia" project, implemented by RAICom and taken around the world by the Italian Ministry of Foreign Affairs and International Cooperation, is designed to offer the opportunity to a large public to experience first-hand what Italian cultural heritage is about.
Experts of visual art have recreated any chosen piece thanks to high technologies remaining absolutely true to the originals. The ultimate outcomes are "digital paintings" of extremely high-definition and true-to-scale reproductions of masterpieces both exciting and moving to behold, making the audience feel part of the very story portrayed in each of the pictures, in line with the Renaissance's humanistic ideals placing man at the center of the universe.
A special thanks goes to the sponsors and modern art patrons that greatly contributed to make this initiative possible like those who supported the Renaissance artists in the XV-XVI century: Ariston, Generali, Ghella, Hung Yen, Piaggio and UniCredit. They represent today and worldwide Italian creativity, leadership and farsighted vision.
The exhibition will endon August 2 at the Vietnam Museum of Ethnology, Nguyen Van Huyen Street, Hanoi.
Opening hours: 8:30 am to 5:30 pm, closed Mondays.
PV