Vietnam's first art painting live show is expected to take place in Ho Chi Minh Television's theatre on July 29 and the Pham Hong Minh, 1991, born in Binh Dinh will be the first artist to make it.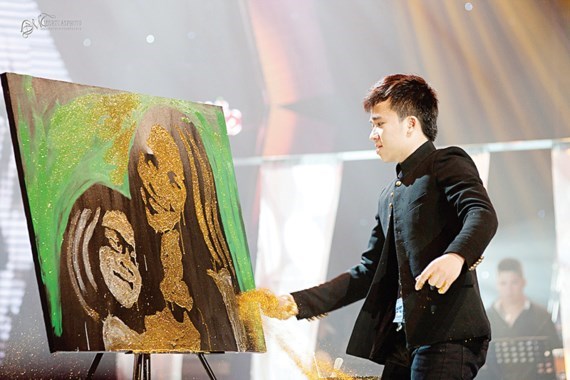 Painter Pham Hong Minh uses fire to create a portrait 
Hong Minh said the show would be offered free entrance tickets because Hong Minh wants to say thank you to his audiences and share with them the secrets of his art. The show will have auction program with aim at raising fund for charitable activities.
It will be broadcasted live on HTV1.
In 2013, Hong Minh named top three Vietnam's Got Talent Contest and set Vietnam's record to be the country's first painter to paint with water.
SGGP