CEG Music Festival 2017 (CMF 2017) will take place from July 29 to August 6, promising to offer a professional art playground with a series of art activities.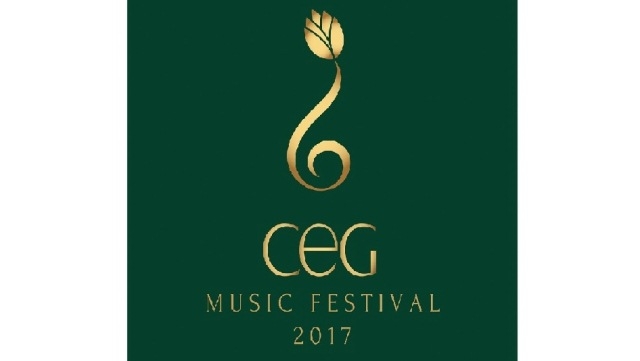 CEG Music Festival 2017 is a music festival for all young people, with a love of music, from secondary schools, high schools, colleges and universities across the country, as well as foreigners living and studying in Vietnam, regardless of their training environment, studies, ethnicity or gender.
The program began in 2012 as a precursor to the CEG Piano Festival. Through 3 seasons, the program has become a venue for more than 300 young people across the country to make exchanges. Many people from the program have been registered at the domestic and international piano competition, such as Tran Minh Chau, Phuong Thy and Ngan Ha.
After two years, CEG Music Festival 2017 has come back and made a big change in terms of content. The festival is not limited to the piano category but now also includes other musical instruments such as the guitar, violin, ethnic Instruments and pop music, as well as a band category.
CEG Music Festival 2017's juries include composers Nguyen Cuong, Pham Quynh Trang, Luu Quang Minh and Giang Son.
This year's event will begin the journey to find music talent from across the country, with two themes 'Pop' and 'Classic', and takes place from July 29 to 30.
Passing the preliminary round, the contestants with the most potential will have the opportunity to meet the official juries in Hanoi. CEG Pop will be performed at 2pm on August 5 at Ly Thai To Garden, Hoan Kiem, Hanoi. The Gala night award ceremony will be held at the concert hall of Vietnam National Academy of Music on August 6.
Nhan Dan