VietNamNet Bridge –  Viet Nam's A-listed songstress Thu Minh will perform this month in Ha Noi for the first time in a concert called "Fire Phoenix".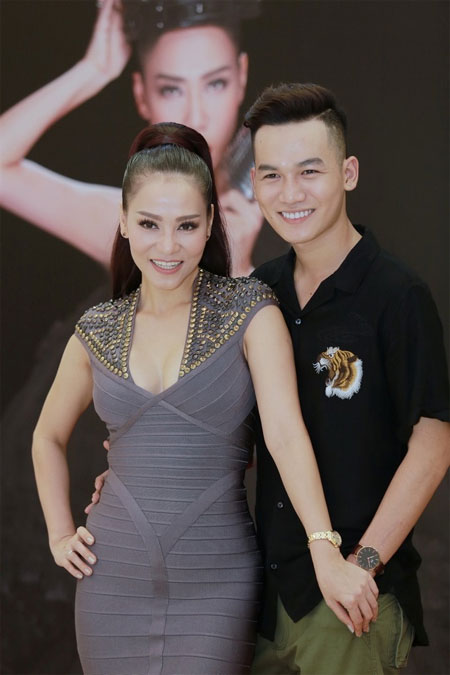 Songstress Thu Minh will perform with winner of The Voice Vietnam 2017 Ali Hoang Duong at her upcoming show Fire Phoenix on June 24.
Born in the capital city, the singer moved to HCM City with her family when she was very young and developed her career there.
"My Ha Noi Show is my tribute to the city where I was born. In addition, I hope, through the show, Ha Noi's audience will have a chance to learn about me as a singer, not just as a dance singer," said Thu Minh, who has been dubbed "Viet Nam's Queen of Dance Music".
In Ha Noi she will perform her recent single I Don't Believe and also present some new songs written especially for the occasion, among them the Fire Phoenix by DJ and song writer Slim V.
DJ Slim V, who is also responsible for the electro music of the show, said about his song: "In Greek mythology, a phoenix is a bird cyclically regenerated or reborn. Associated with the Sun, a phoenix obtains new life by arising from the ashes of its predecessor. Inspired by this myth, my song is to honour the women who always devote themselves to whatever they do."
Minh will perform hits such as Chuong Gio (Wind Chime), Duong Cong (The Body Curve), Bay (Flying), and also pop ballads and revolutionary songs.
Minh started her singing career 25 years ago, after winning the HCM City Television Singing Contest with the revolutionary song Bong Cay Konia (The Shadow of Kơnia Tree). She wants to perform this song again in her Ha Noi Show, this time with tenor Trong Tan, who has been called "Prince of Patriotic Songs".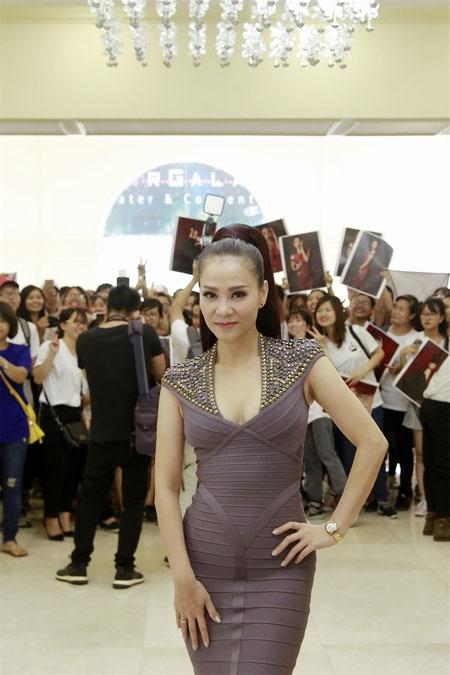 Back to roots: "Viet Nam's Queen of Dance Music" Thu Minh will hold her first-ever concert in Ha Noi on June 24. – Photo courtesy of organiser
Alongside Trong Tan, Minh has invited overseas songstress Khanh Ha, and A-listed songstresses Ho Ngoc Ha and Toc Tien. The "Fire Phoenix" will also feature winner of Vietnam Idol 2016 Janice Phuong, and winner of The Voice Vietnam 2017 Ali Hoang Duong, who both were members of the team coached by Thu Minh.
The "Fire Phoenix" will take place at the My Dinh National Convention Centre at 8pm on June 24.
According to the show's producers, the Dong Do Show and Golden Media, after the debut in Ha Noi, the concert will be held in other cities in Viet Nam and abroad.
VNS