VietNamNet Bridge - Three movies from America, Europe and Iran will be screened in Hanoi this week.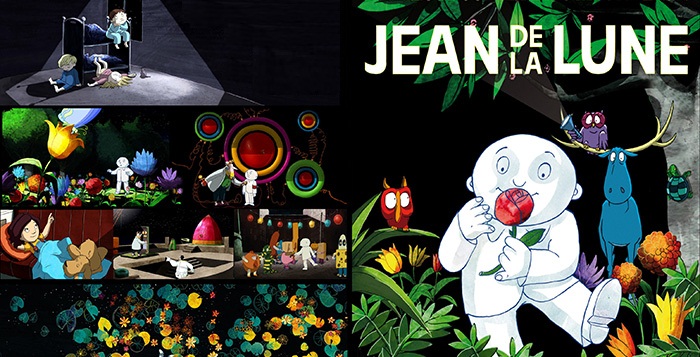 A scene from the movie "Jean de la Lune" (Moon Man).
The American movie "A Single Man" will be screened at Heritage Space, 1st Floor, Dolphin Plaza, 6 Nguyen Hoang Street, Hanoi on June 15, as part of the program FILMstoryteller.
"A Single Man" is a 2009 American drama film based on the novel of the same name by Christopher Isherwood. 
George (Colin Firth) is a college professor who recently lost his lover, Jim, in a car accident. Terribly grief-stricken, George plans to commit suicide. As he goes about his daily routine and puts his affairs in order, his encounters with colleagues, students and an old friend (Julianne Moore) lead him to make a final decision as to whether life is worth living without Jim. 
It is directed by famous designer Tom Ford in his directorial debut and stars Colin Firth, who was nominated for an Academy Award for Best Actor for his portrayal of George Falconer.
"FILM storyteller" is a screening program that concentrates on the diversity of accesses and ways of reading film from the vision of a storyteller – writer like a filmmaker. Through 3 activities: screening – discussion – review, the organizers also are concerned about the film as a material to enhance awareness and expression of and with participants. 
Movie in English with Vietnamese subtitles and follow-up discussion at the end of the screening.
As a tribute to Iranian director Asghar Farhadi, the Centre for Assistance and Development of Movie Talents will introduce his world-famous film "A Separation" at 51 Tran Hung Dao Street, Hanoi on June 16.
A Separation is written and directed by Asghar Farhadi, starring Leila Hatami, Peyman Moaadi, Shahab Hosseini, Sareh Bayat, and Sarina Farhadi. It focuses on an Iranian middle-class couple who are separated, the disappointment and desperation suffered by their daughter due to the egotistical disputes and separation of her parents, and the conflicts that arise when the husband hires a lower-class caregiver for his elderly father, who suffers from Alzheimer's disease. 
A Separation won the Academy Award for Best Foreign Language Film in 2012, becoming the first Iranian film to win the award. It received the Golden Bear for Best Film and the Silver Bears for Best Actress and Best Actor at the 61st Berlin International Film Festival, becoming the first Iranian film to win the Golden Bear. It also won the Golden Globe for Best Foreign Language Film. 
The film was nominated for the Academy Award for Best Original Screenplay, making it the first non-English film in five years to achieve this. 
The movie "Jean de la Lune" (Moon Man), produced by Germany, France, and Ireland in 2013, will be screened at L'Espace, 24 Trang Tien Street, Hanoi on June 18.
The film is directed by Stephan Schesch, starring Tomi Ungerer, Katharina Thalbach, and Ulrich Tukur.
Adapted from Tomi Ungerer's children book, "Moon Man" is an animated cartoon full of poetry and inventions about a young astral hero willing to free the planet Earth from a dictator.
A bored Man in the Moon hitches a ride to Earth on the tails of a passing comet and starts to explore the fantastical creatures and sights of a new planet. But all is not well – the Moon Man's absence from his post means that all the world's children are unable to sleep. Before the President can capture him, they must join forces to return him to his rightful place in the sky.
PV