VietNamNet Bridge – Dozens of photos depicting nature and the people of Belarus and more than 20 paintings by famed Belarusian painter Vasily Yasyuk will be displayed here between May 25 and 28.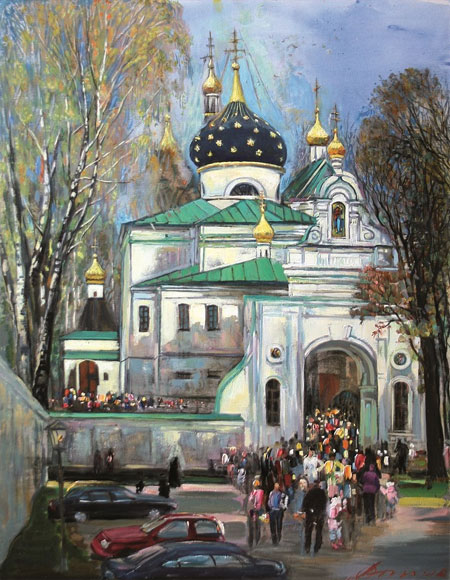 Easter, oil on canvas, by Vasily Yasyuk
The photo collections by various Belarusian photographers depict the country's historic periods from the establishment of the Principality of Polatsk in the ninth century through photos of ancient maps and valuable antiques to the formation of the modern Republic of Belarus in 1991.
The photo collections feature Belarus's beautiful nature – the country's more than 10,000 lakes with total area of two million sq.m, thousands of rivers and streams, and the Bialowwiza Forest, which was recognised as a World Heritage site by UNESCO in 1979.
The exhibition also displays 21 oil-on-canvas paintings by painter Vasily Yasyuk using the alla prima (wet-on-wet) technique, in which layers of wet paint are applied to previously administered layers of wet paint.
Yasyuk is a member of the Belarusian Union of Artists and professor of fine arts at the Belarusian State Academy of Arts. He has won the Order of Francysk Skaryna.
Each of his paintings embodies creativity, artistic inspiration and, in particular, his love for Belarus through the depiction of cityscapes, historical sites, the art of ballet and the nature of Belarus.
As part of the exhibition, on the morning of May 26, there will be a class to introduce and practice alla prima by Yasyuk for students from the Viet Nam University of Fine Arts.
The exhibition will open on May 25 afternoon and last until May 28 at the Viet Nam Exhibition Centre for Culture and the Arts on No 2 Hoa Lu Street, Hai Ba Trung District.
The event is part of a series of art activities to celebrate the 25th anniversary of the establishment of diplomatic relations between Viet Nam and Belarus.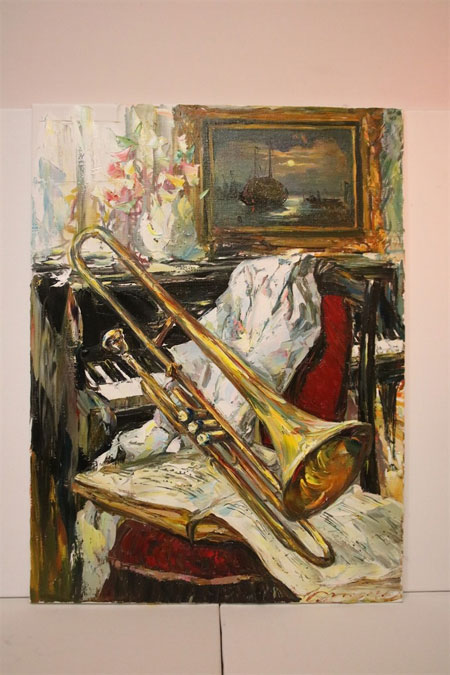 Still Life, oil on canvas, by Vasily Yasyuk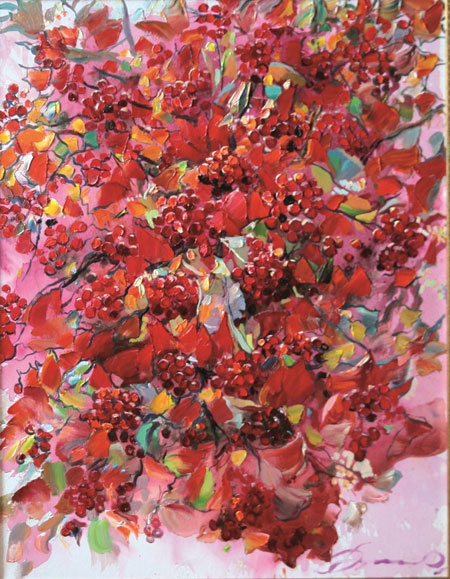 Flower, oil on canvas, by Vasily Yasyuk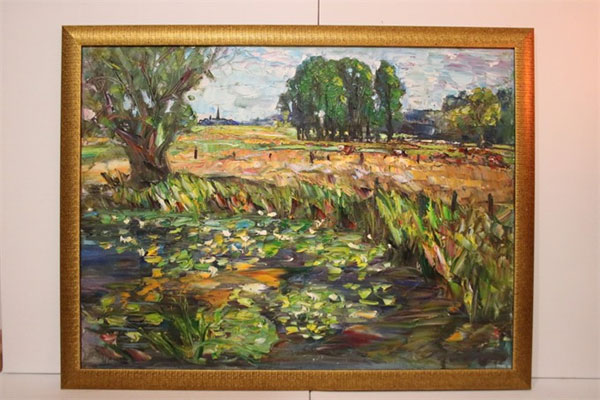 An Old Pond, oil on canvas, by Vasily Yasyuk
VNS