VietNamNet Bridge – The ethnic minority people of Hmong, Dao and Ha Nhi in the northern highlands usually make "gold teeth" for good luck. The New Year is the time they opt to add gold teeth to their mouth because the more "gold teeth" they have, the richer and more successful they seem to be.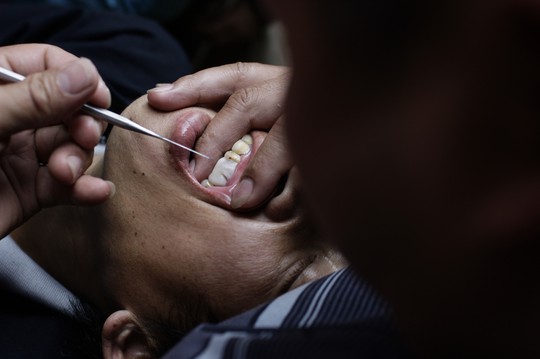 For ethnic people, teeth are not only "part of the body," which make their beauty but also the "amulets."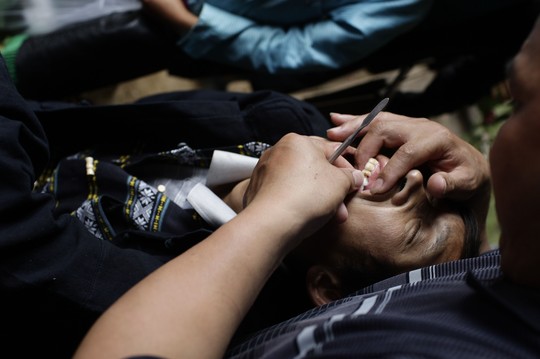 In the past, gold teeth were plated with pure gold and they were considered "assets," but today teeth are covered by bronze.
Weekly fairs are the opportunities for ethnic people to invest in their teeth. Nguoi Lao Dong newspaper takes pictures of the gold tooth making process at the Meo Vac Market in Ha Giang province in the early 2014.
Ethnic people stand in front of a gold tooth making stall. The dentist uses very simple tools, sometimes with bare hands.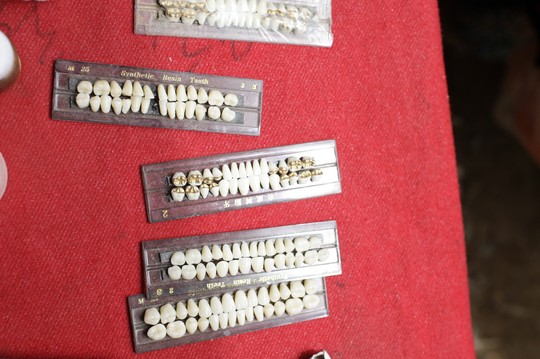 Each tooth is priced from VND500,000 ($25) to VND1 million.
Those who cannot make new gold teeth can re-cover their old gold teeth at cheaper prices.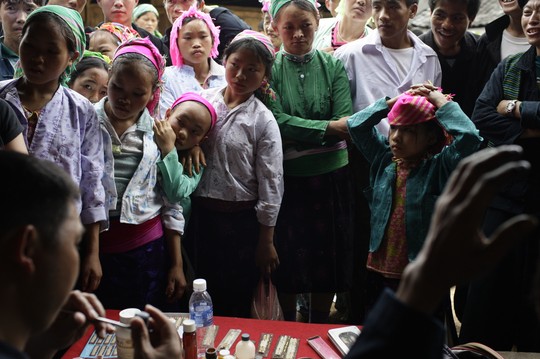 The dentist prepares tools to make the new tooth for his client.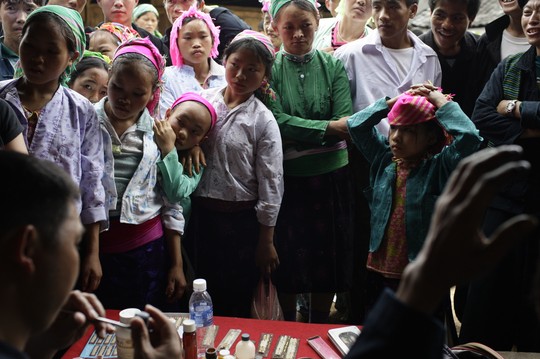 The curious eyes.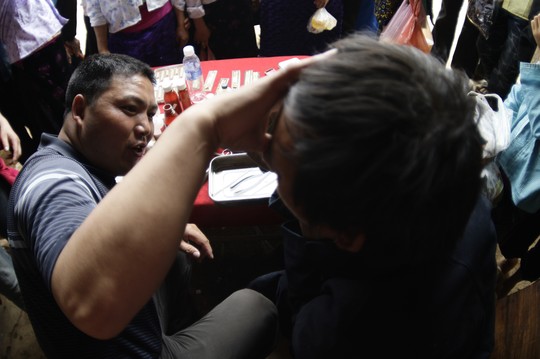 The dentist checks his products. The client has new teeth after about 15 minutes.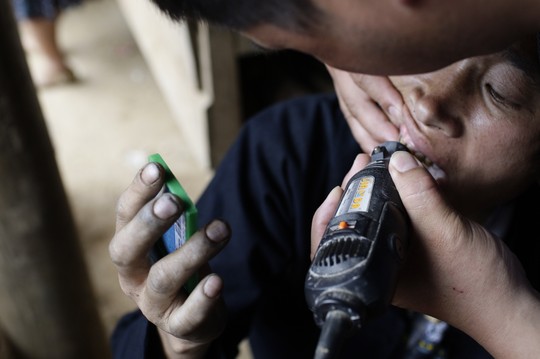 The "dental office" is in the market. The "dentist" uses hands, scissors and pliers, not modern tools.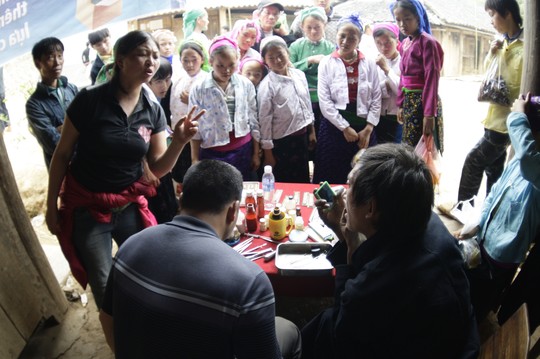 Dentists at mountain fairs are mostly Chinese, who are escorted by translators. However they do not have any dental practicing certificates.
Nguoi Lao Dong