VietNamNet Bridge – When the mummy of a female aristocrat was excavated in 1994 in HCM City, its perfection surprised archaeologists. The mummy's joints were still flexible and the body was not decomposed yet.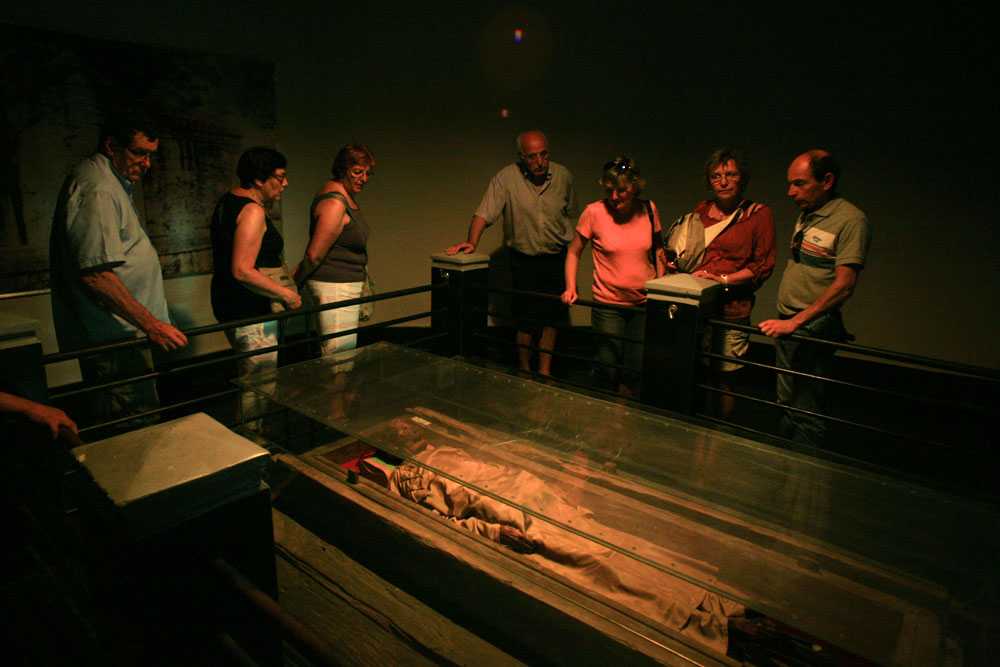 The Vietnam History Museum in Ho Chi Minh City preserves this perfect 200-year-old mummy.
The mummy was discovered in 1994 in an ancient grave with two coffins in Cui Hamlet, Ward 8, District 5, HCM City.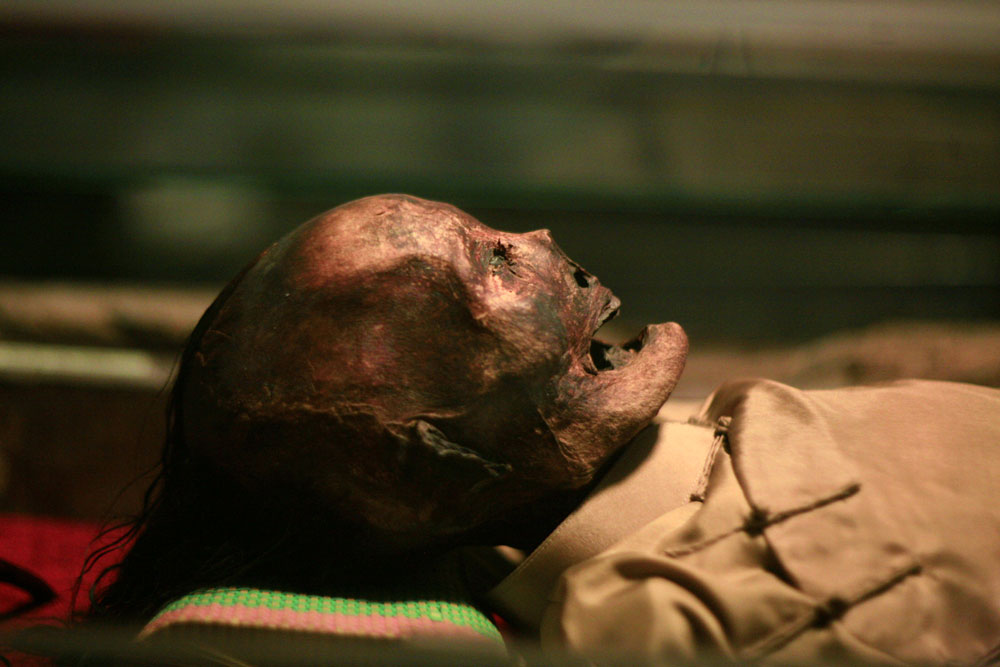 The intact mummy lied in a liquid red brown solution in a wooden coffin of 2.2m long, 50cm high. The remaining coffin contained a few bones of a man.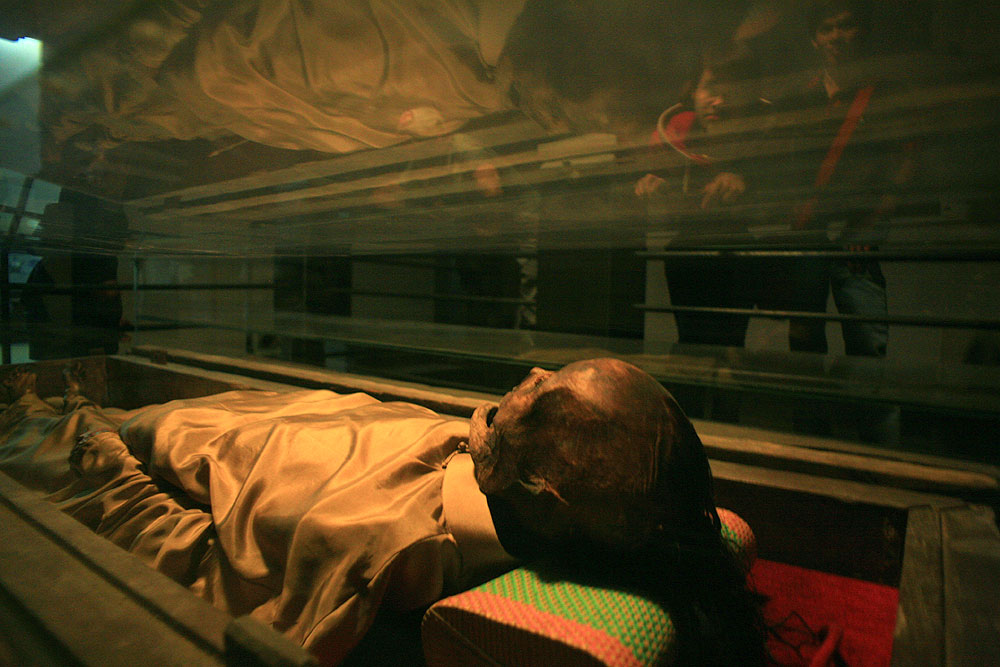 Through the collected artifacts from the tomb, archaeologists identified the mummy as Mrs. Nguyen Thi Hieu, an aristocrat of the Nguyen Dynasty. She is 1m52 tall, with black hair and smooth skin. She died in 1868, at the age of 60 years old.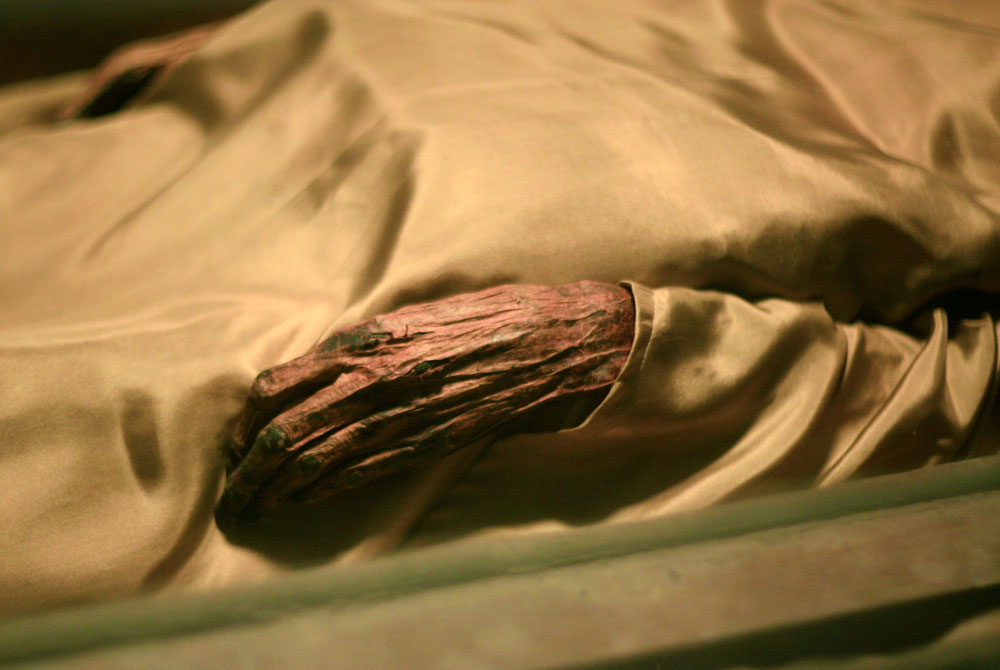 As the body is slender and the hands are small, scientists said that the woman had a comfortable life. This is consistent with her aristocratic status.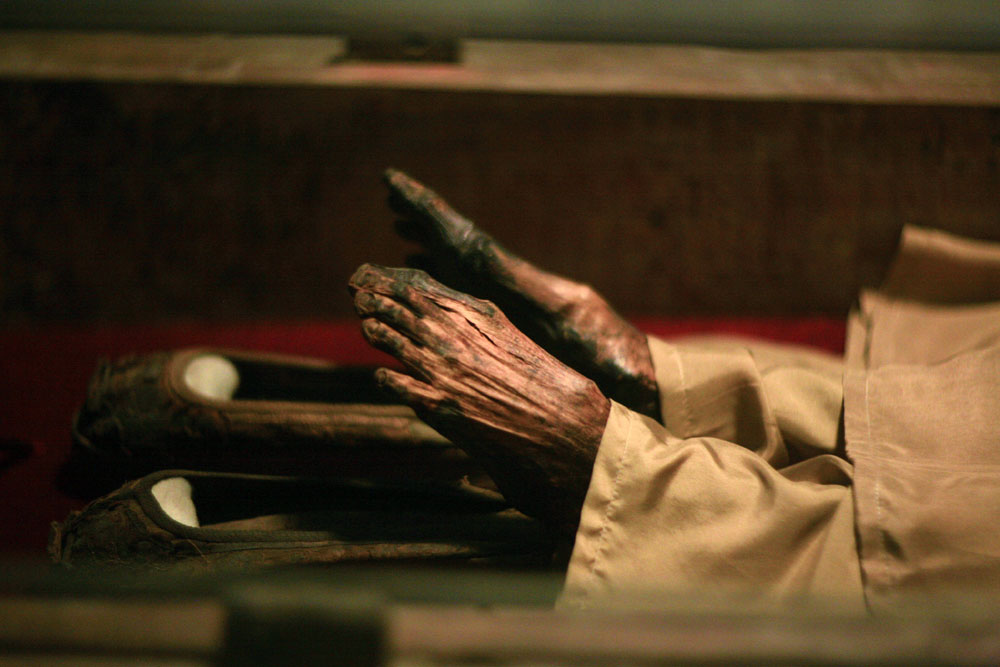 After excavation, the mummy was brought to the HCM City Medical College Hospital for study. It was then transferred to the Vietnam History Museum in HCM City for preservation and display.
Currently, due to no longer being soaked in the preservative solutions, the mummy is dry and hard while the nose and eyelids are almost completely decomposed.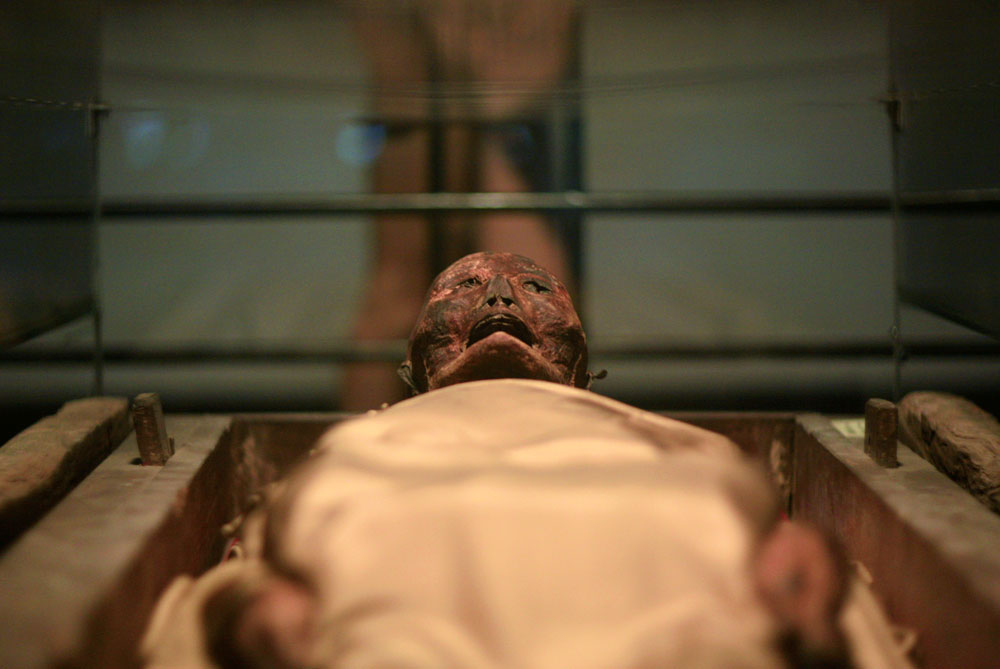 This is one of the best preserved mummies discovered in Vietnam in the last century. This is a testament to the art of mummification of Vietnamese people in the past.
Kien Thuc