VietNamNet Bridge – Snow fell twice in the resort town of Sapa, Lao Cai province recently. In the winter sunlight, Sapa was beautiful and fanciful like the winter landscape in Europe. But behind that scene was the sad fact.
In December 2013 and early February 2014, snowfall occurred in Sapa.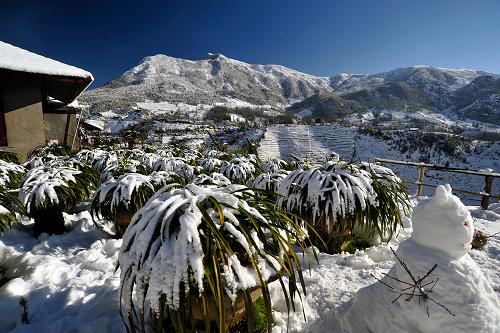 Snow was up to 20 centimeters thick in some places.
The terraces, the artificial wonders of Sa Pa, became snow terraces, the first time in over 50 years.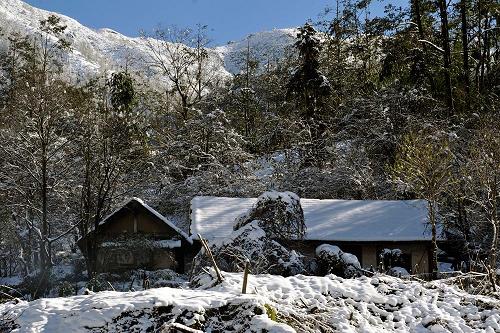 Snow covered the Fansipan Mountain and O Quy Ho Pass.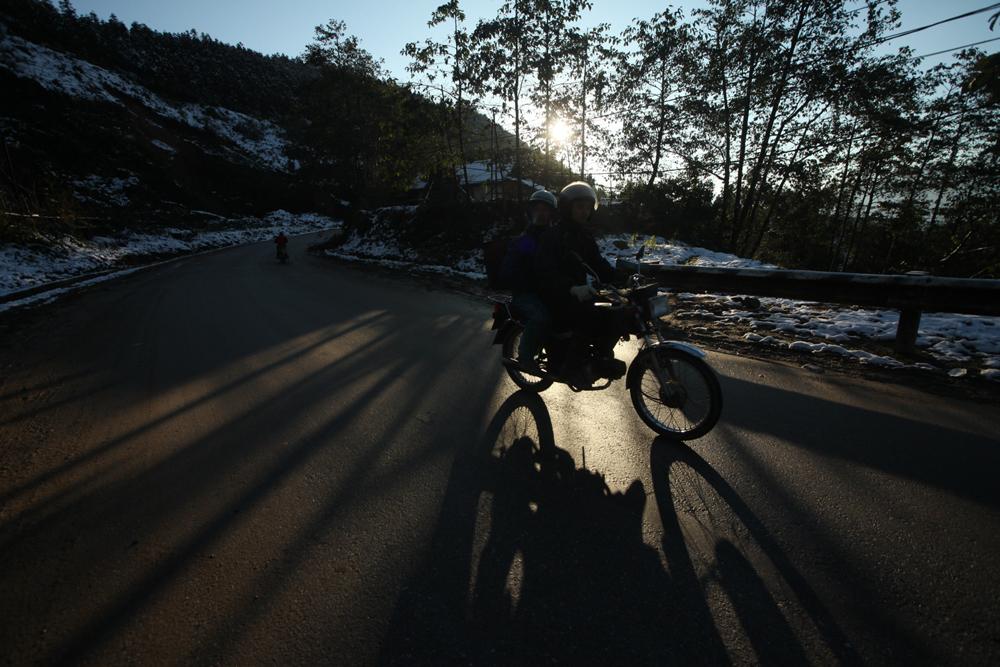 In sunlight, white snow created the most beautiful natural scenery in decades, according to many locals.
Tourists flocked to Sapa to witness the unusual natural phenomenon.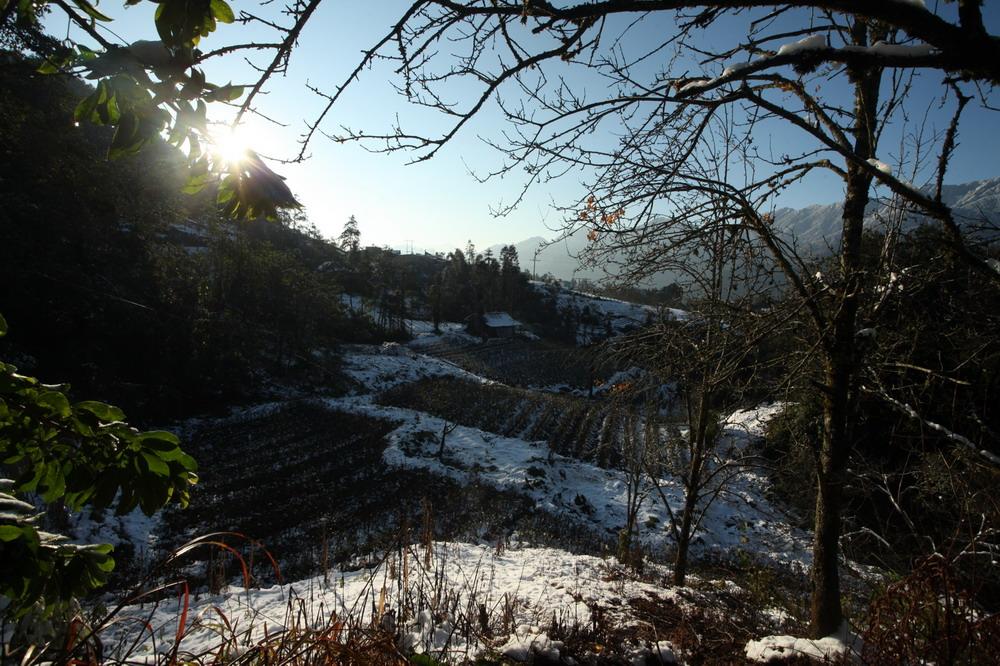 According to statistics, from 1971 to 2011, snow fell in Sa Pa 15 times. The biggest snowfall was on February 13, 1968.
The European landscape in Sapa.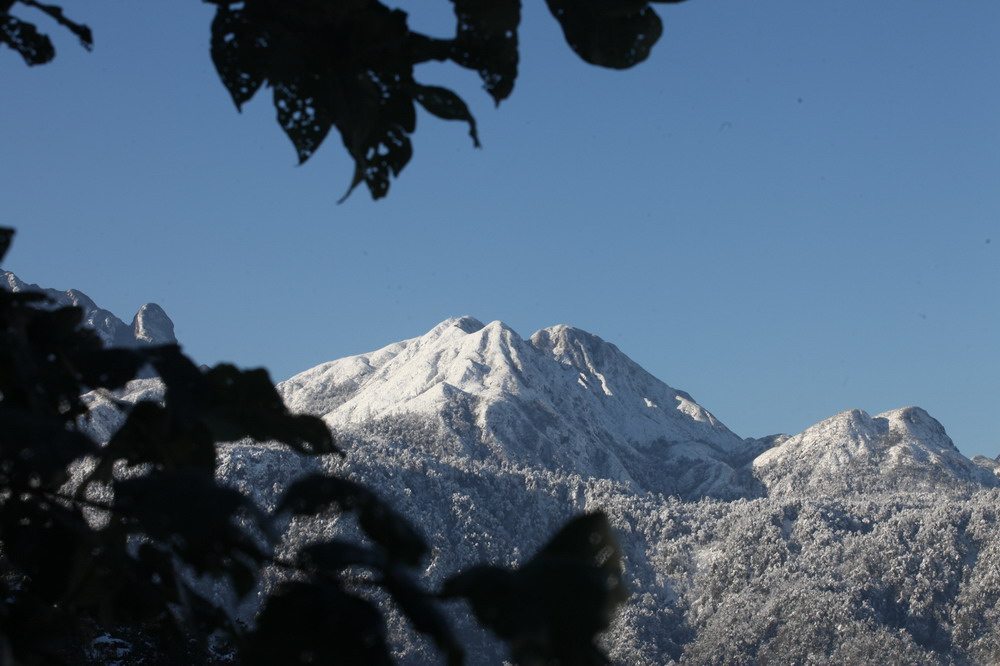 The extremely rare scene in Vietnam and even in Sapa.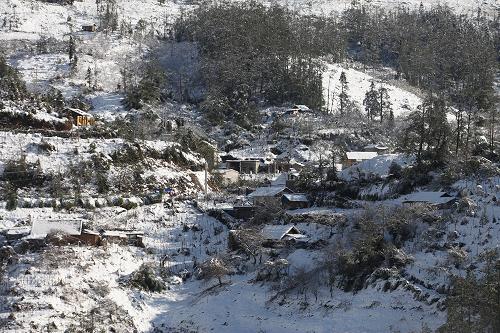 However, snowfall made the lives of people upside down and many roads blocked.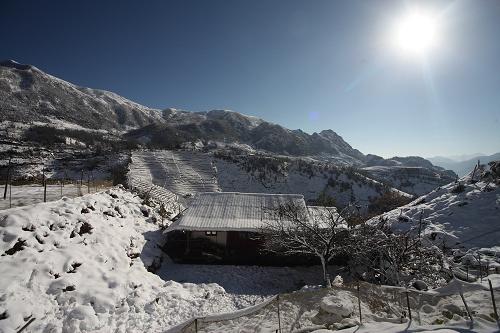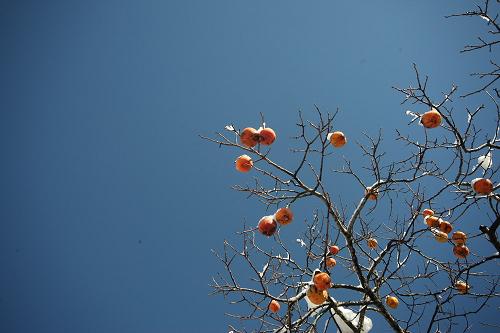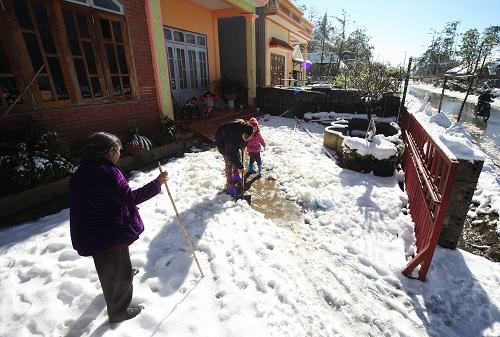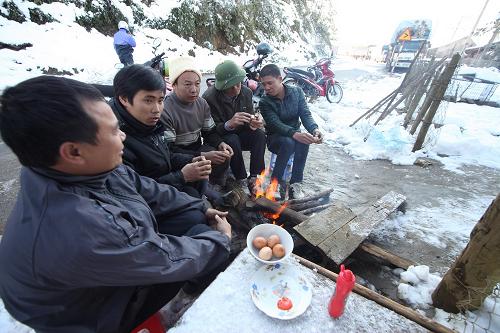 A half-naked little boy in snow.
The baby wrapped in blankets and his two sisters with bare feet.
Kids with red faces in the cold wind.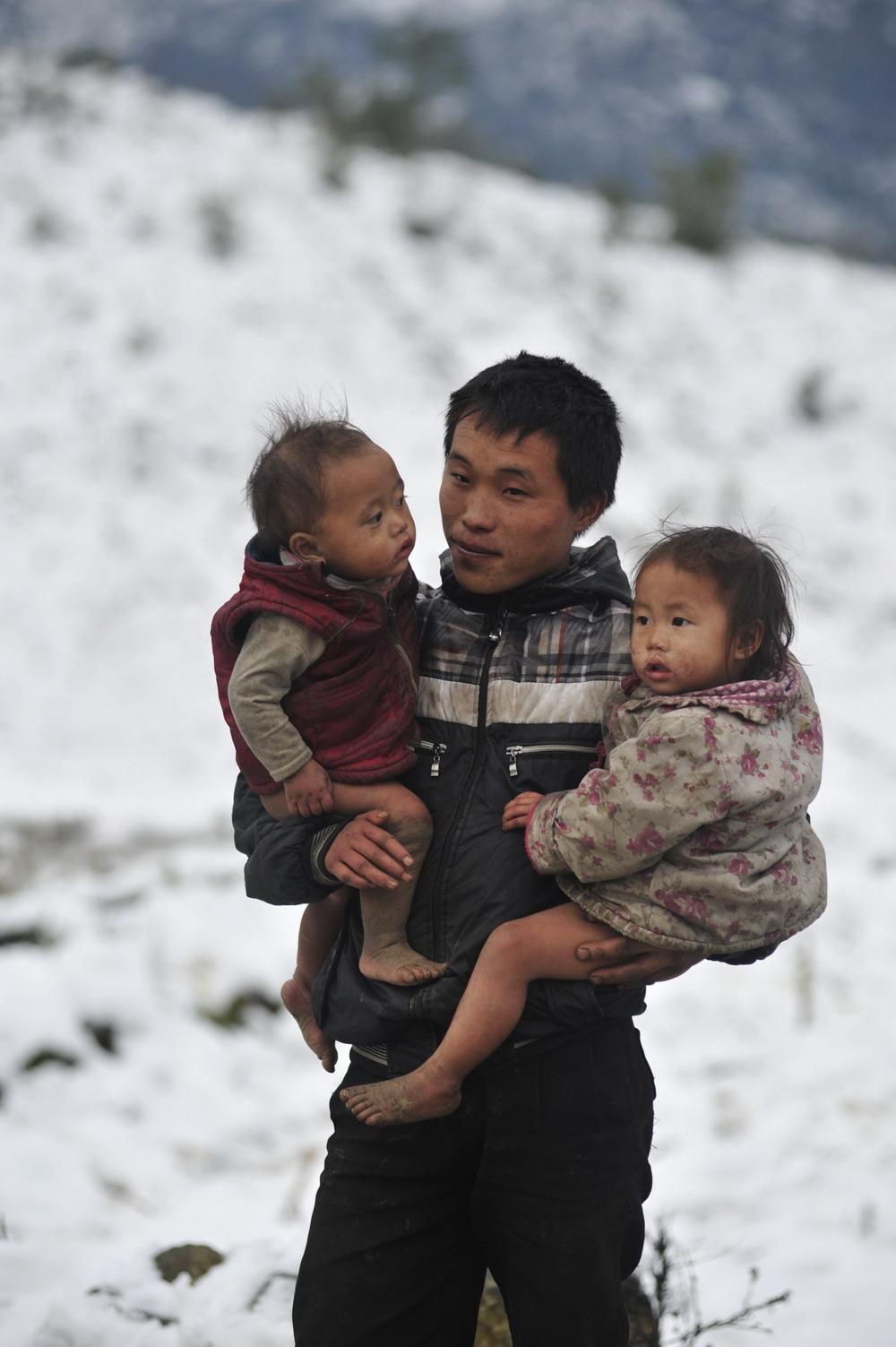 The father and his two children, who do not have enough warm clothes.
A boy stands in front of his snow-covered school.
Kids walk on a slippery icy road.
Too cold.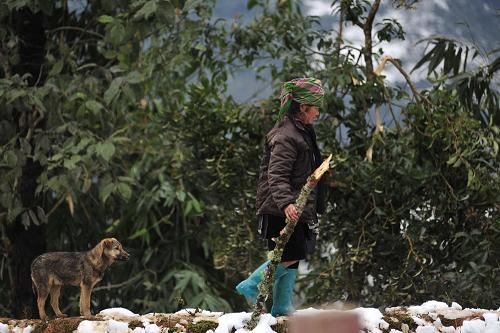 This woman has to use a stick to walk on the terraces. 
Kien Thuc