VietNamNet Bridge – Mr. Le Duc Giap earns tens of thousands of US dollars from his garden of unique trees that yield five species of fruit.
 The 1,000sq.m garden is located in Cao Vien commune, Thanh Oai district, Hanoi, plus a 3.000m2 nursery.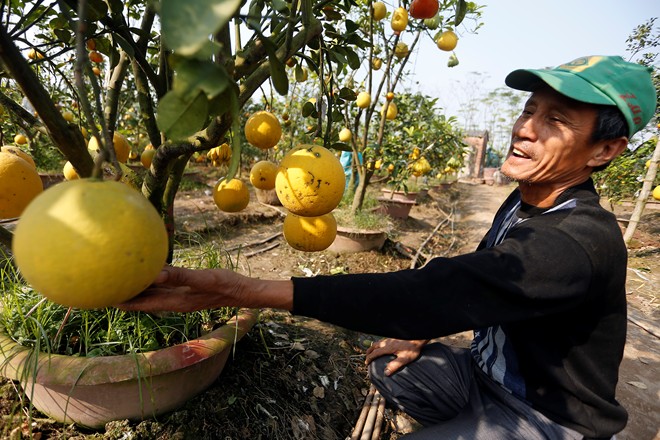 Giap successfully grafted 5 to 7 different fruits on a grapefruit in 2008. He is the pioneer in this field. He was presented with many certificates of the Hanoi Farmers' Association and Hanoi authorities.
Giap said it is the most difficult to make all kind of fruits ripen at the same time, during the lunar New Year because in nature, each kind of fruit has different harvest time.
Giap's special trees for the lunar New Year have become famous nationwide. So far, all trees in his garden have been ordered by customers from Hanoi, HCM City, Lao Cai, etc.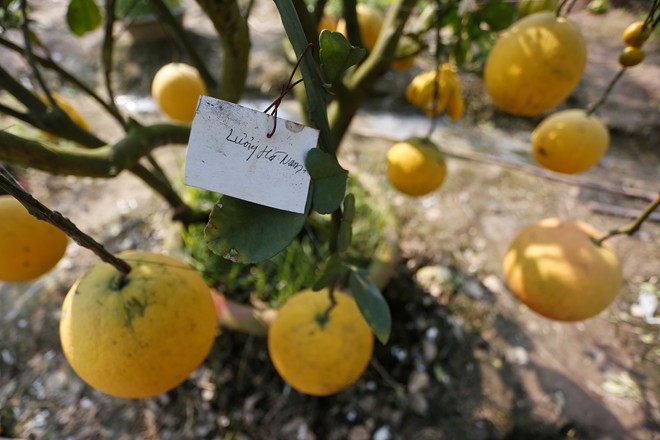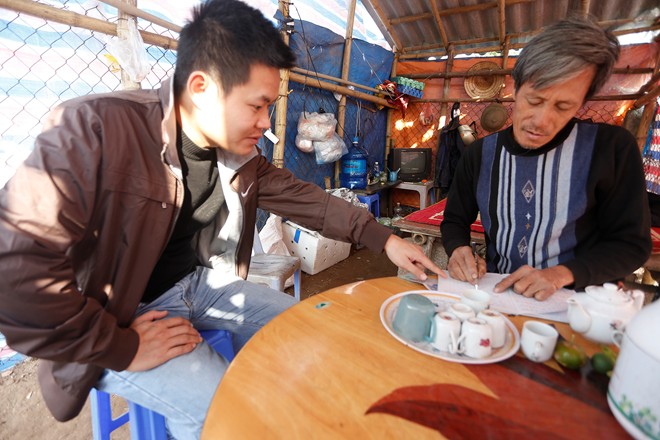 This man, from Cau Giay district, Hanoi, placed an order for a VND10 million ($500) tree for this Tet holiday.
Giap next to one of the most beautiful trees in the garden. The trees here are priced from several hundreds of thousands dong to VND15 million ($700).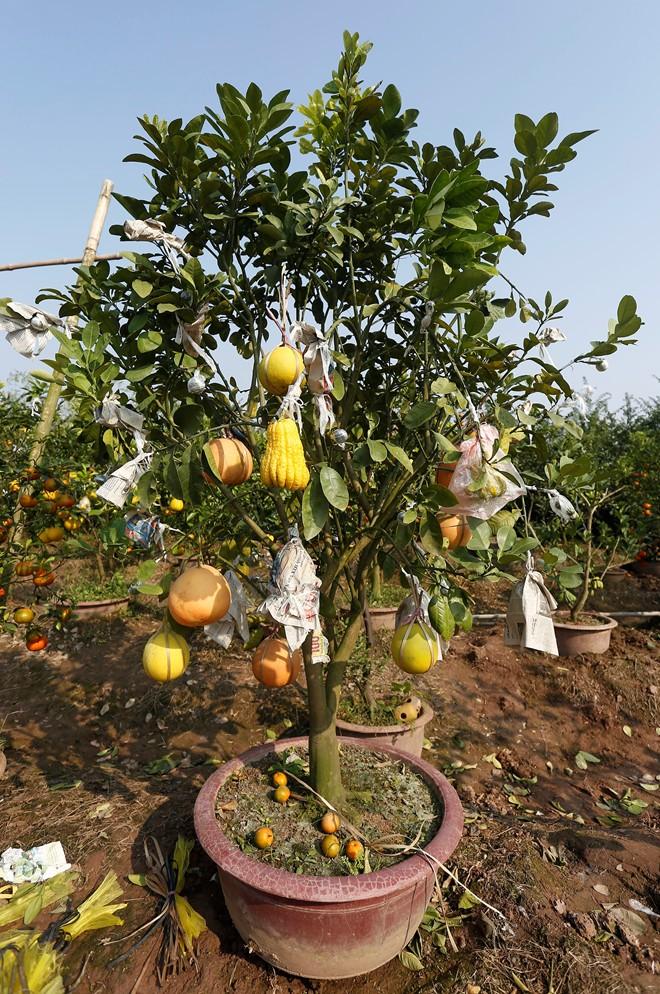 This tree is priced VND12 million ($600).
Giap said that a beautiful tree must have both fruits and flowers.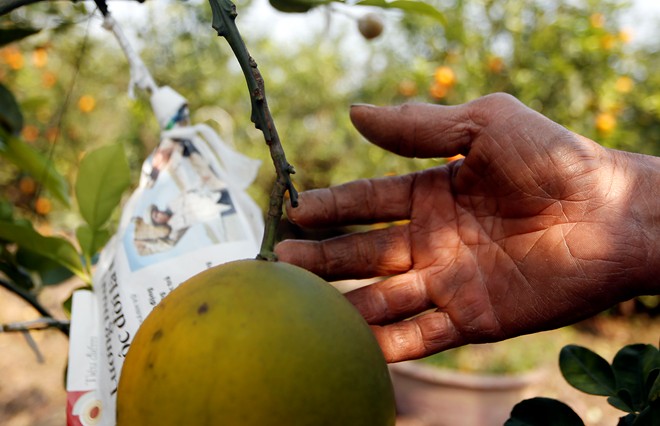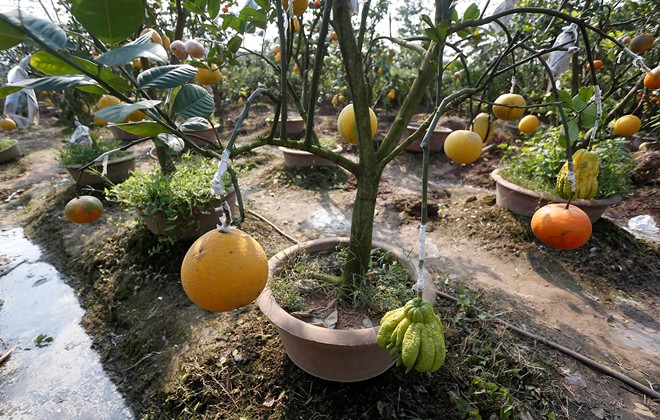 It took Giap many years of research to find ways to graft several kinds of fruits to one grapefruit tree.
Source: Zing