VietNamNet Bridge - Just looking at flower bicycles on Phan Dinh Phung Street or Yen Phu Dike, you will know it is spring or autumn in Hanoi. Hanoians who live far from the capital will deeply remember the city once they see these flower bikes.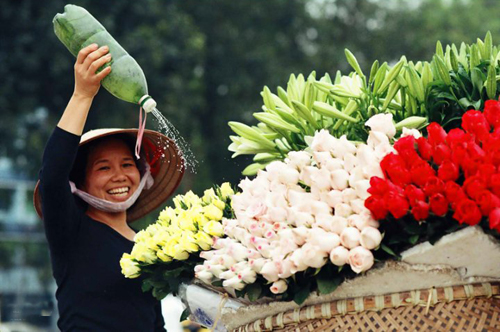 If people in Saigon buy flowers in the shop, in Hanoi, most people prefer "mobile flower shops" on bikes or carried by bamboo frames on the street or in shift markets.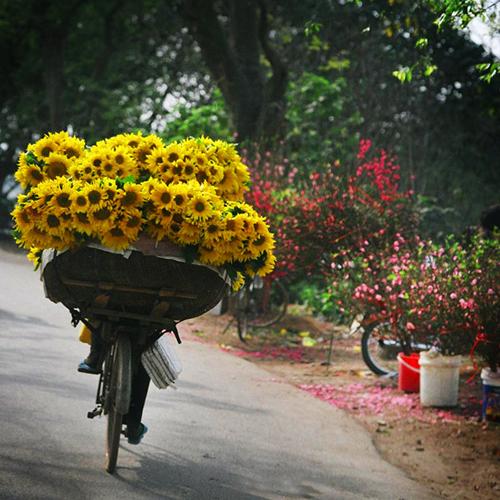 Hanoi has four distinct seasons, so you can choose different types of flowers of each season.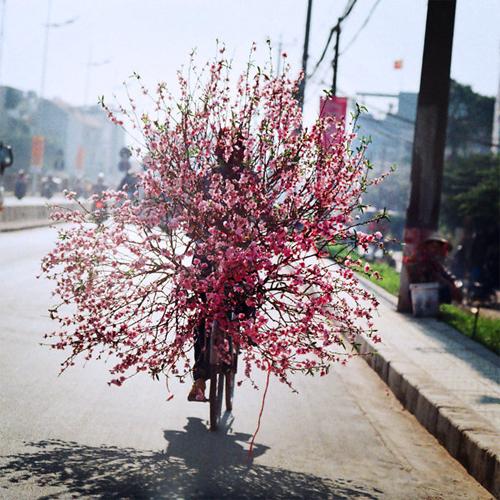 Peach blossoms in the spring.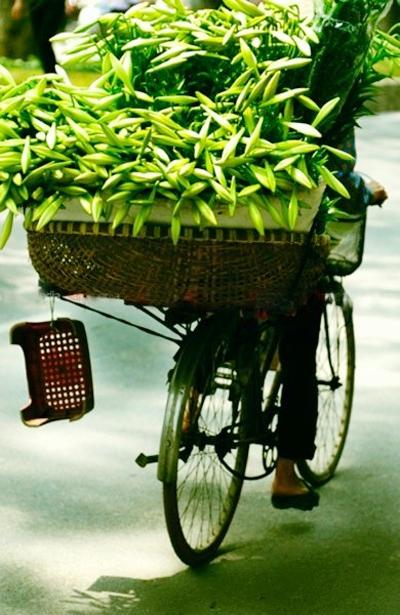 Lily in April.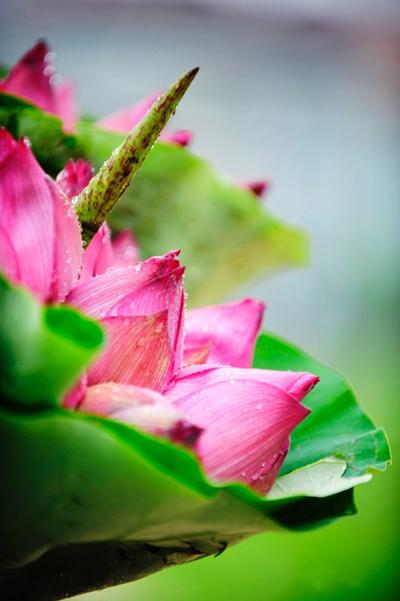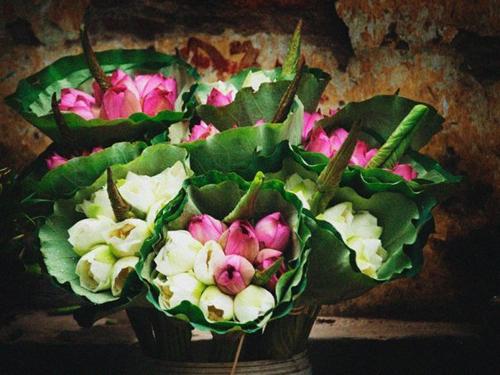 Lotus for the sunny summer.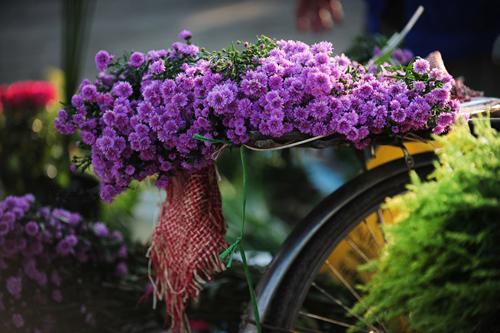 Crystal gems in the fall.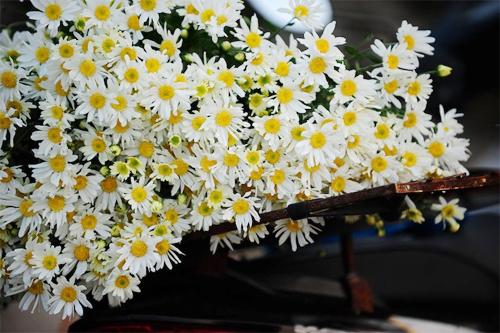 Daisies in late November and early December.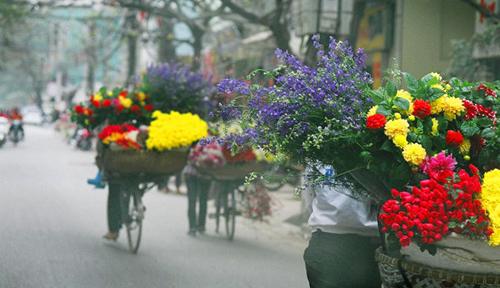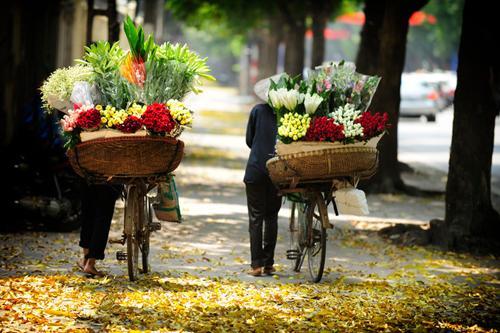 Flowers from Nhat Tan, Quang Ba flower villages or neighboring provinces come to Hanoians on bicycles.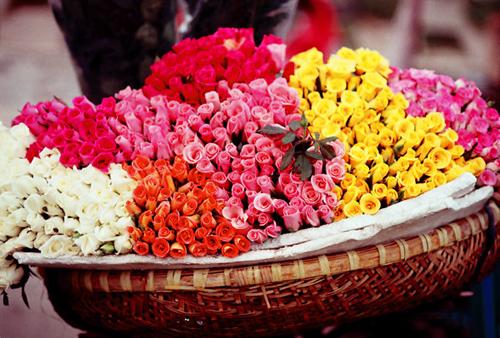 Roses are available all the year round. With only VND50,000 ($2.5), you will have a brilliant bouquet.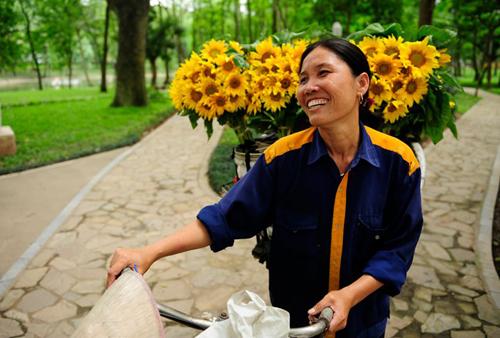 Women selling flowers on bikes have become a special feature of Hanoi.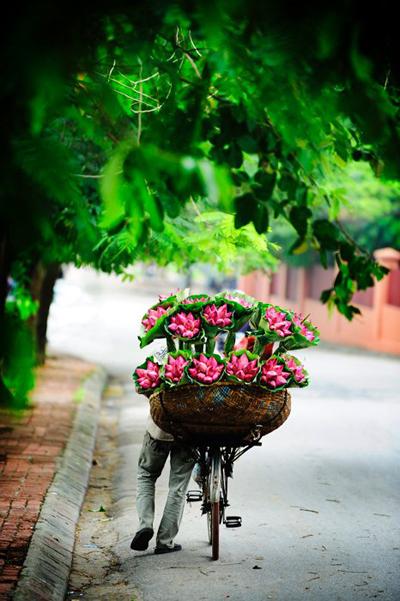 Flower bikes make Hanoi more poetic and romantic.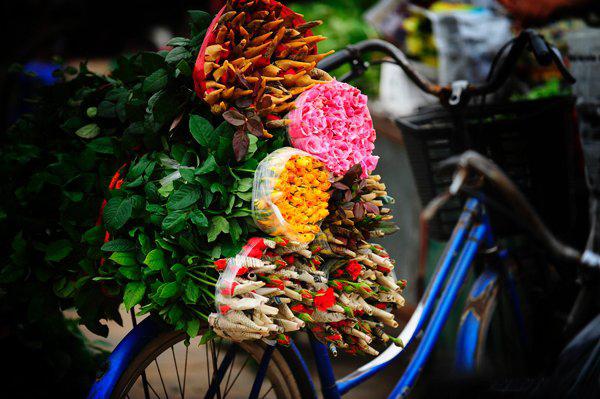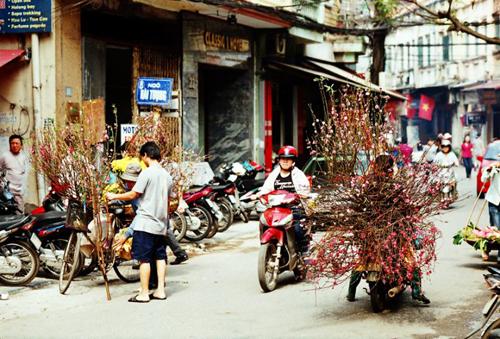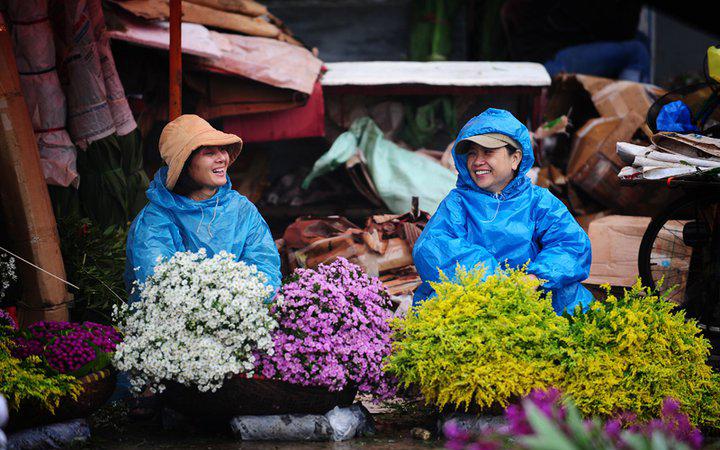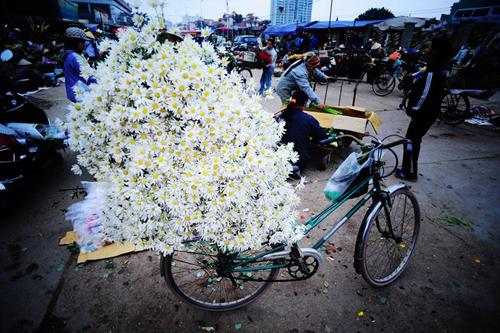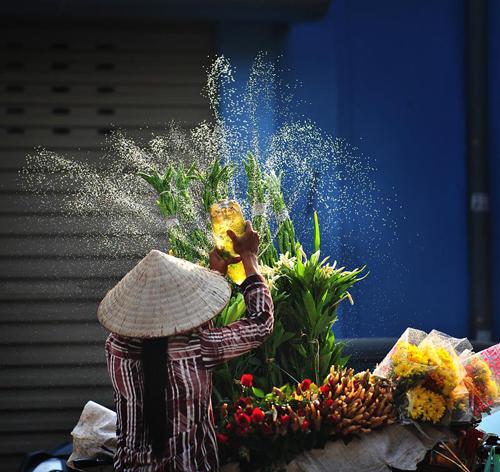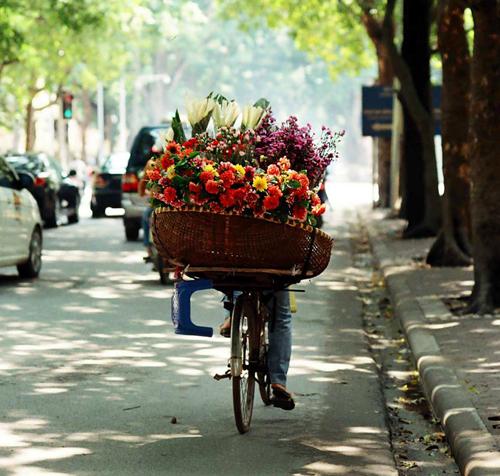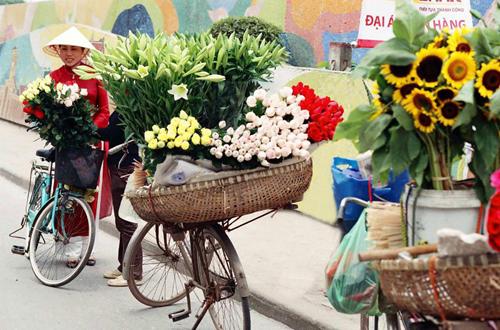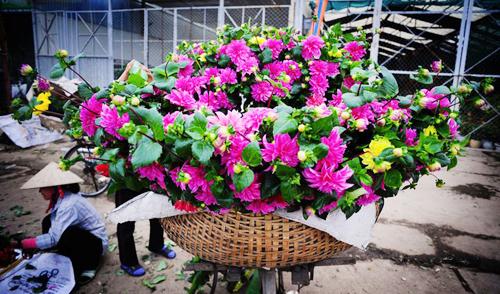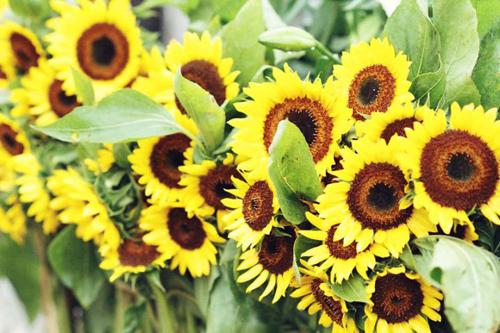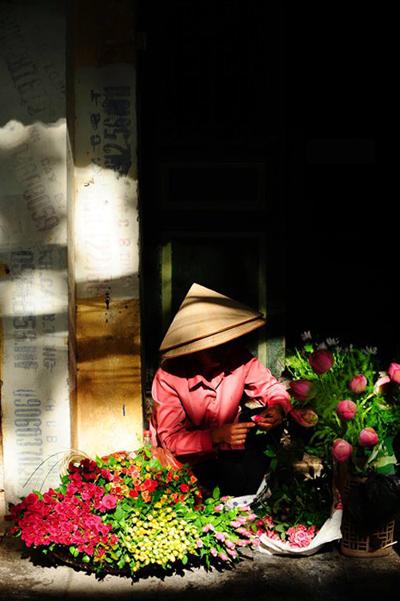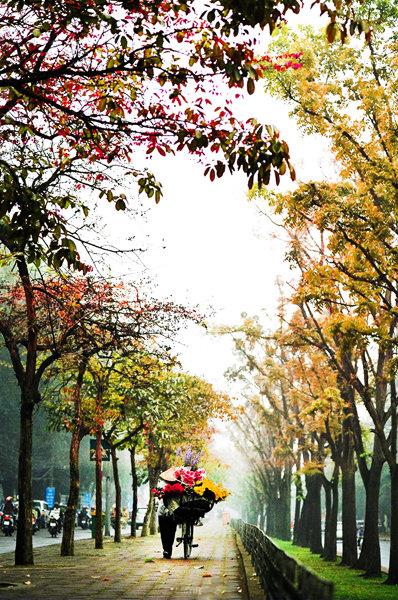 VNE