VietNamNet Bridge – Snow appeared in Sapa town, a famous tourist attraction in the northern province of Lao Cai, in the morning of March 16.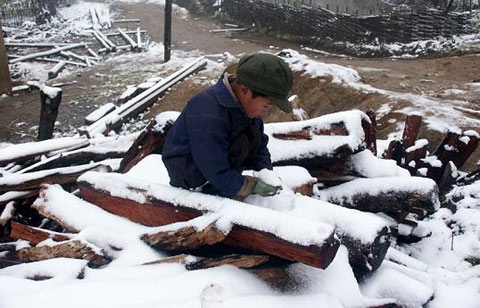 Pham Quang Ho, director of Lao Cai Hydrometeorological Forecast Center,
said "snow began falling in the town at 5 am. By 9.15 am, the snow was 2.5cm thick."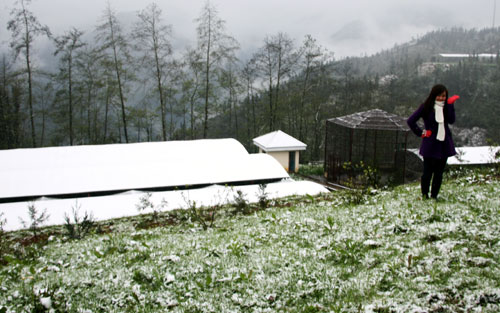 People flocked to the road to see snow.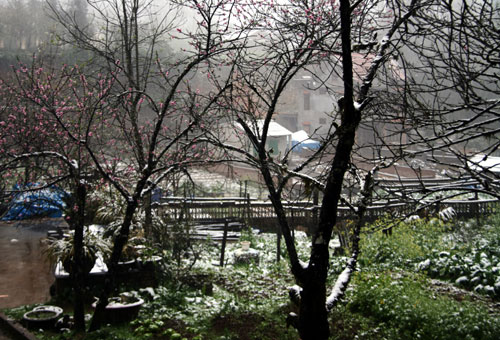 In Hanoi, the temperature fell to 11 degree Celsius in the morning of March 16.
It is forecast to reduce to 9 degree Celsius at night.
This is the first cold spell in northern Vietnam since the lunar New Year (early February).
The spell will last for three days, forecasters said.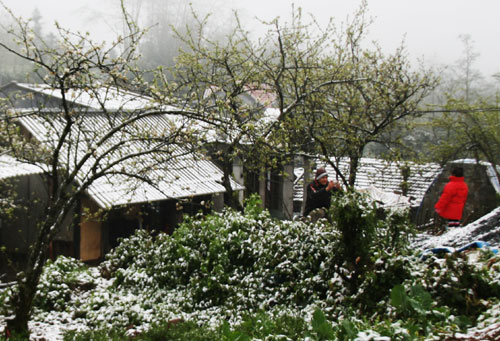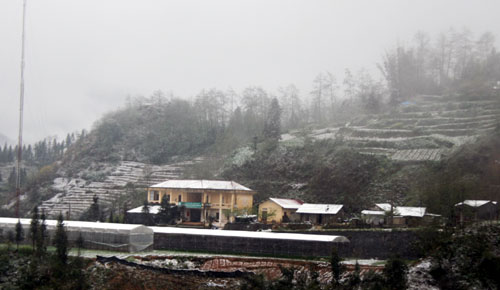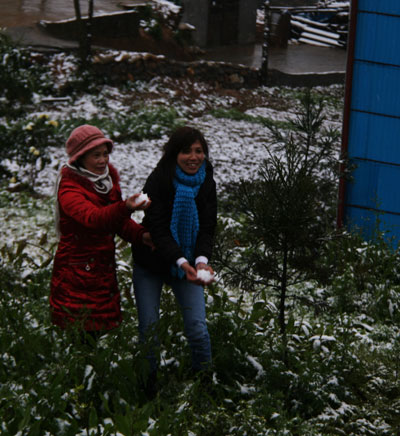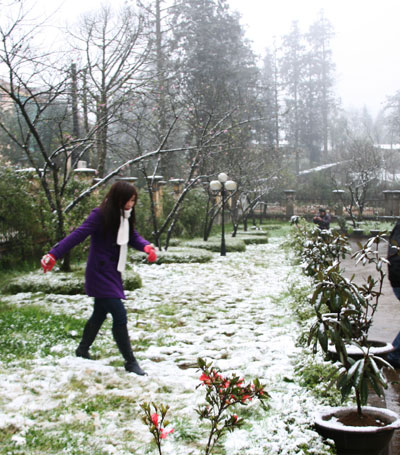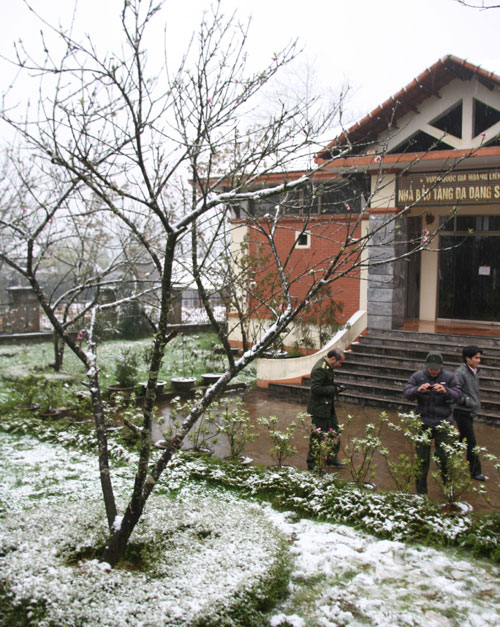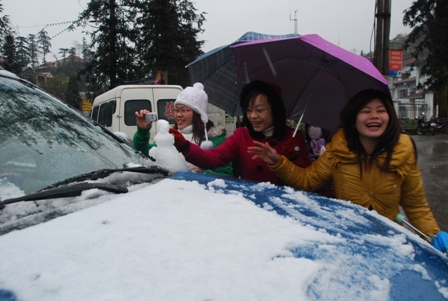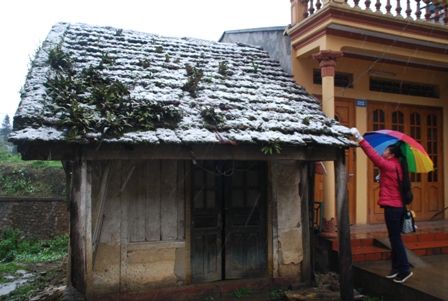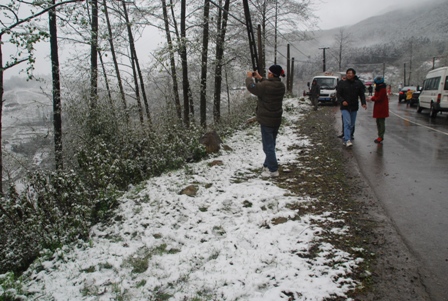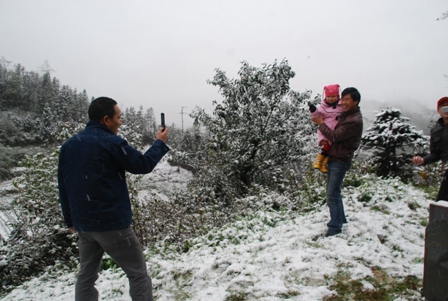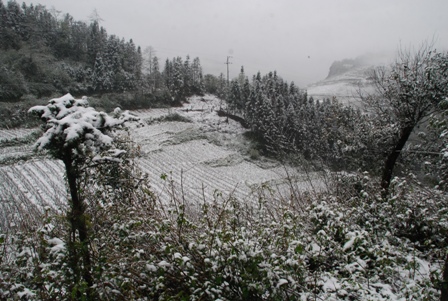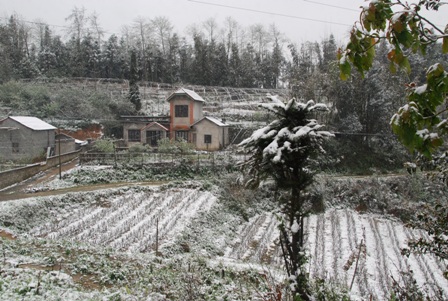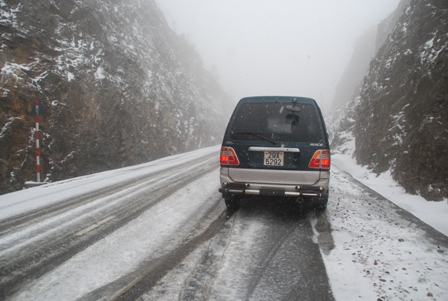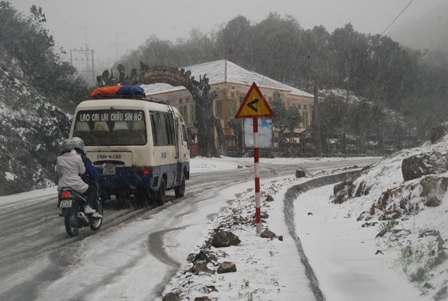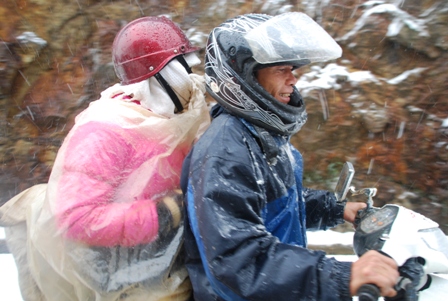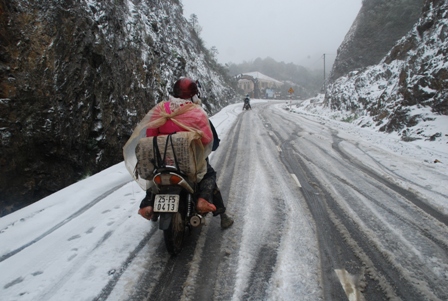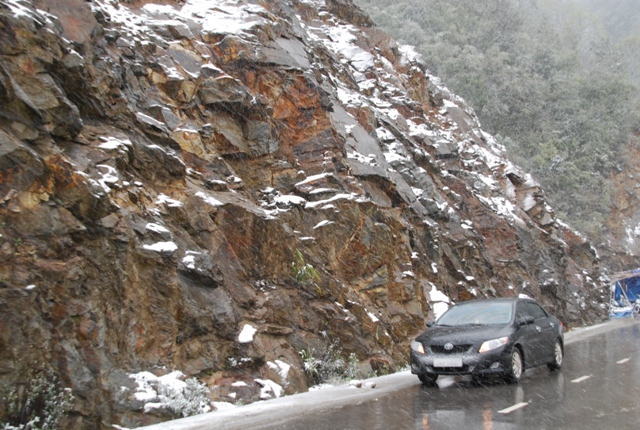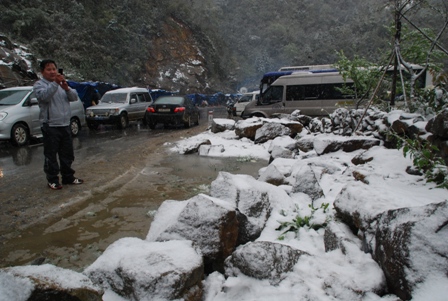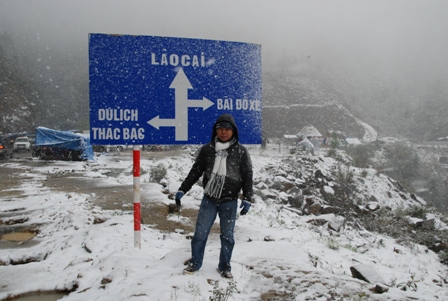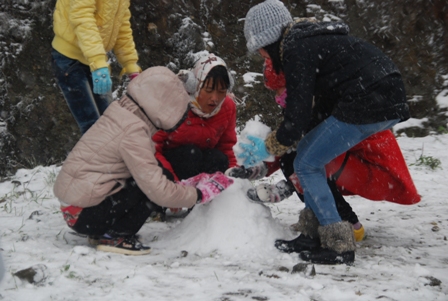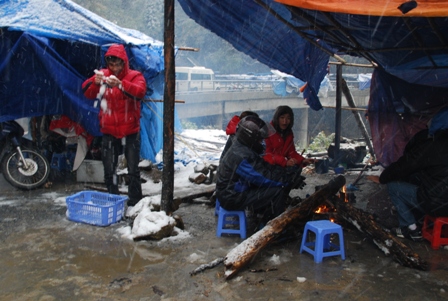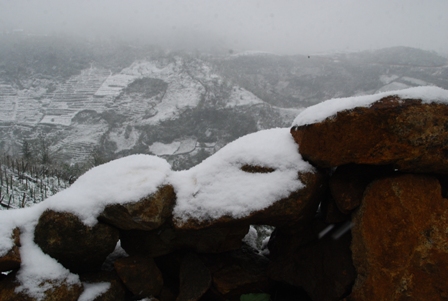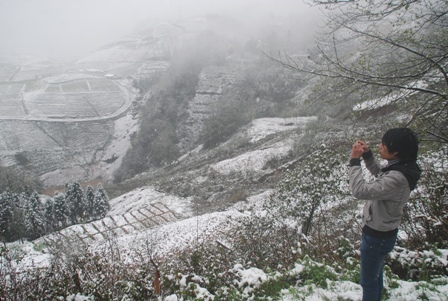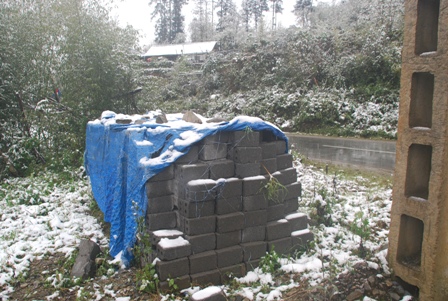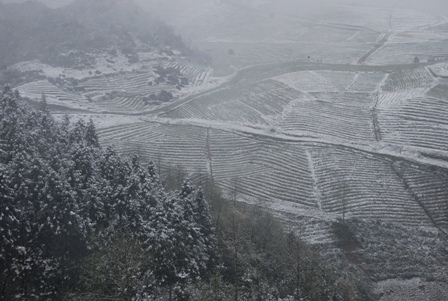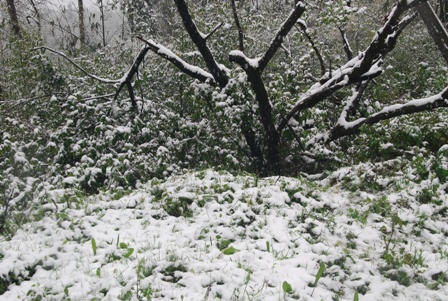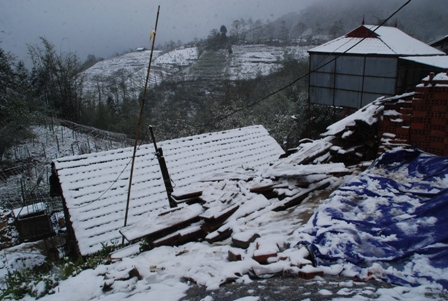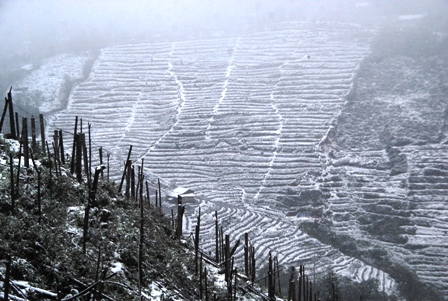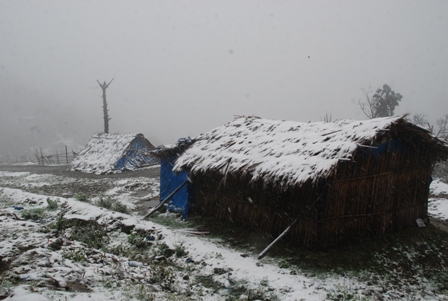 N. Anh