VietNamNet Bridge – The Vietnam Ethnology Museum became the playground of tons of folk games like phao dat (soil-made firecracker), o an quan, danh du (swinging), nhay sap (bamboo pole dance) and others on the first three days of the lunar New Year.
Thousands of visitors, including hundreds of foreigners, came to the museum to play folk games that are organized once a year.
These games appeared centuries ago and used to be played during the lunar New Year or during the festivals of some ethnic groups in Vietnam.
VietNamNet introduces some folk games: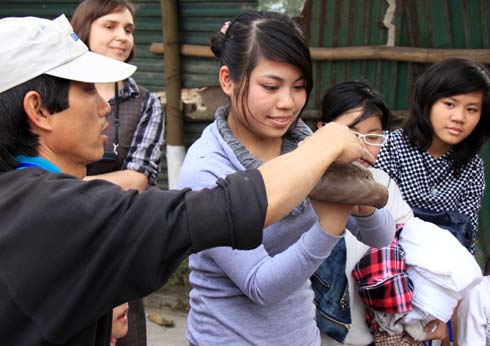 Making phao dat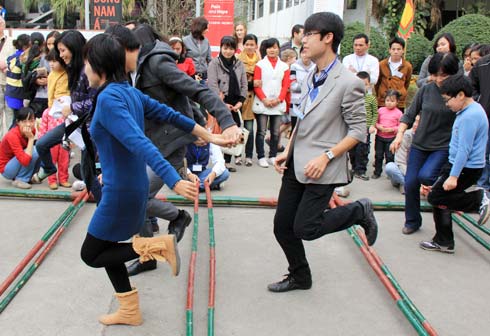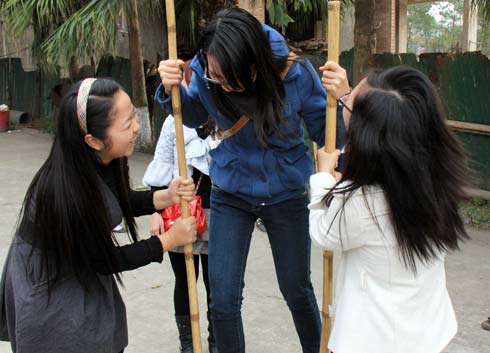 Bamboo pole dance (Thai ethnic group), walking on stilts (Viet, Hmong, Tay and Nung ethnic groups)
and swinging attract a lot of people.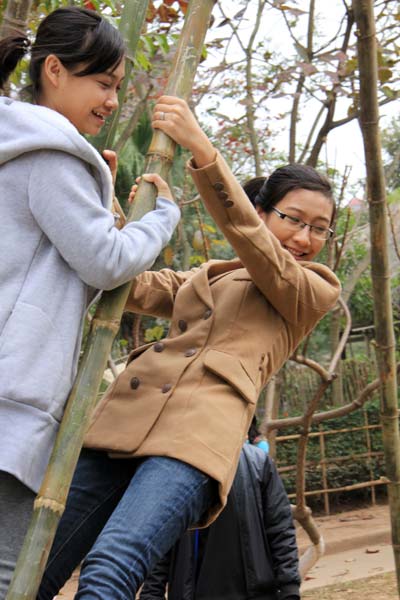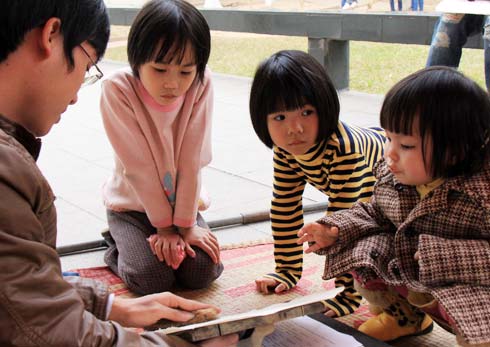 Many kids are interested in printing Dong Ho paintings.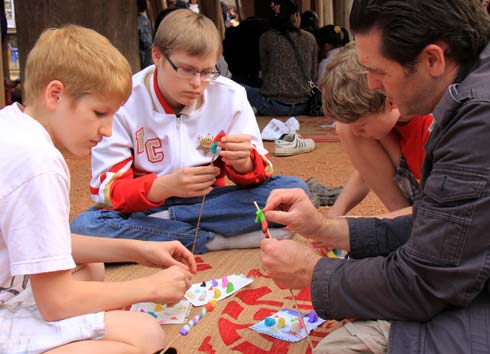 Making to he (toy figurine) is attractive to both Vietnamese and foreign visitors.
A group of American visitors try to make to he's after being instructed by artisans.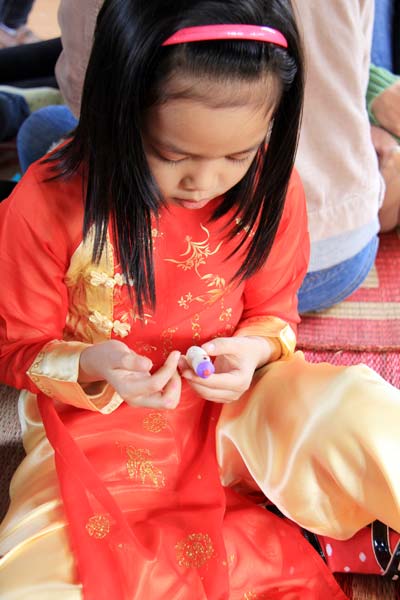 A little girl is making a toy figurine. She said she likes making a Santa Claus.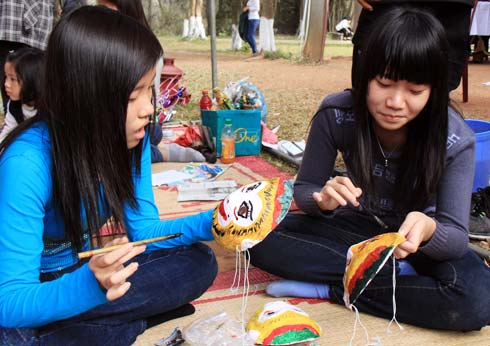 Painting masks and earth statues.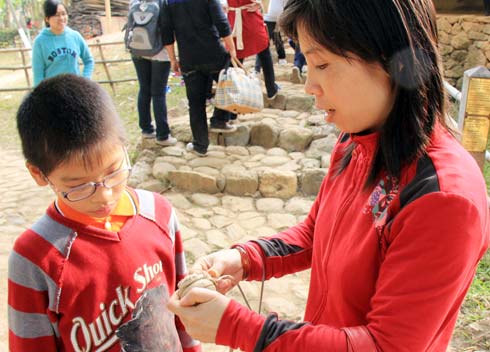 This woman said that children nowadays only play computer games.
This is a chance for her son, a 3rd grader, to learn about traditional games.
The woman is instructing her son how to play with a humming-top.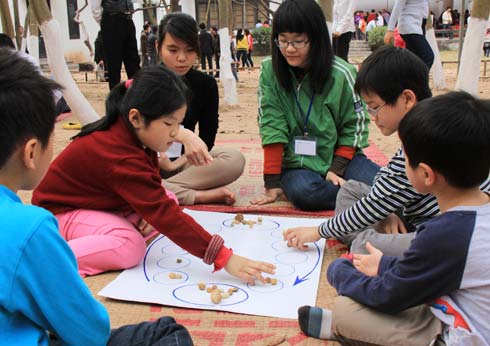 Some kids play "pa ma na o", a game of Thai people.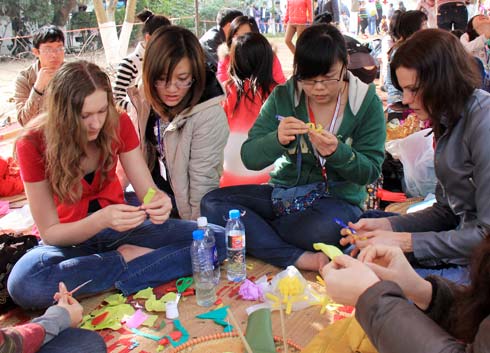 Ellen, 15, an American tourist, is making paper roses under the instruction of volunteers.
It takes 20-25 minutes to make a rose.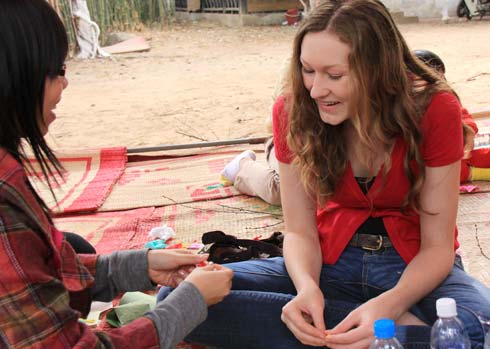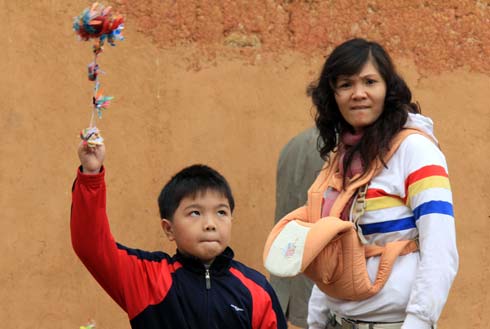 "Nem con" – a game of Tay, Nung and Thai people.
Walking on a bamboo bridge.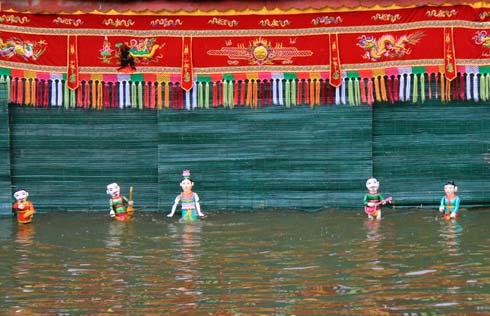 Water puppetry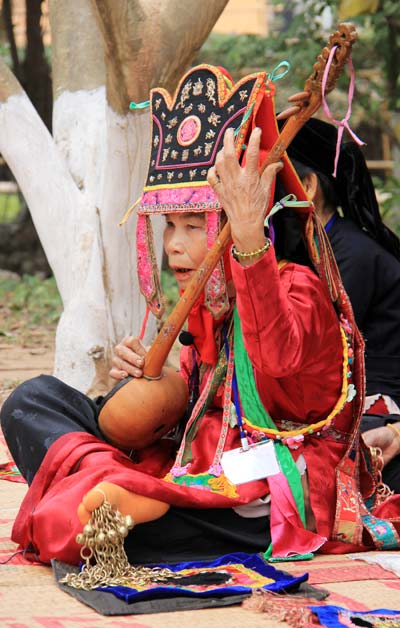 An artisan performs "hat Then".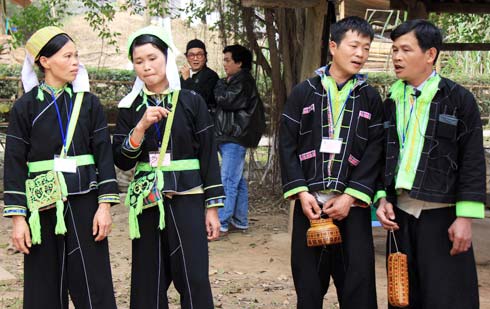 Nung people from Lang Son province sing a traditional song.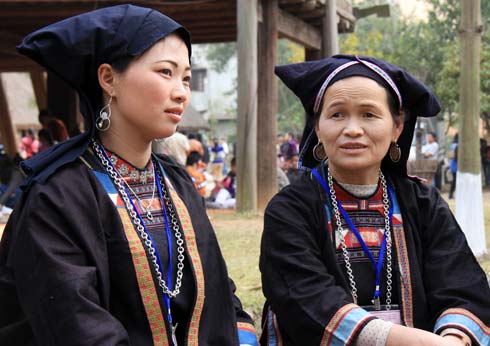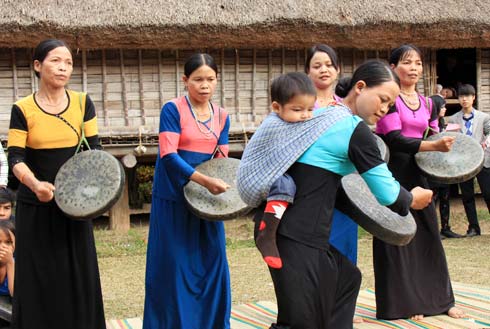 A dance of Raglai people.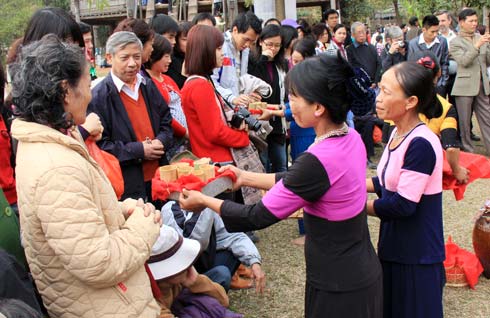 Visitors are invited for traditional wine.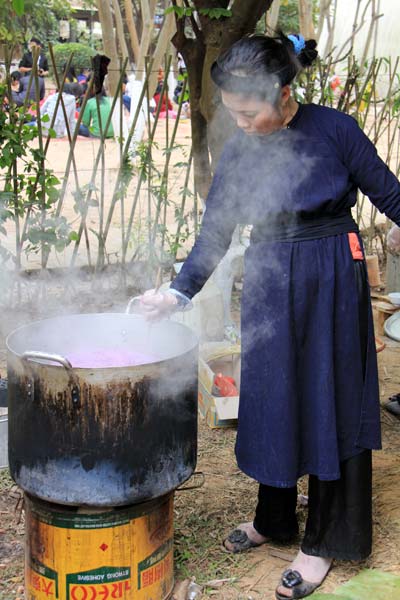 Traditional cuisines of many ethnic groups are available.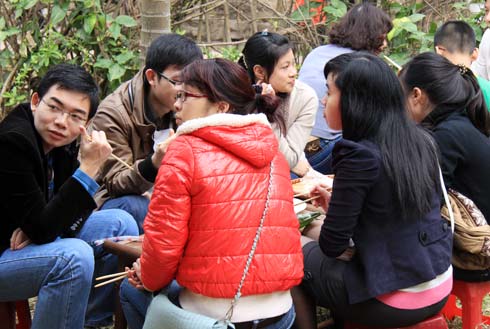 Around 2000 fireworks made by four artisans from Hai Duong province were set off on February 8 evening.