Patients, staff and visitors in Hanoi's Bach Mai Hospital are suffering as the temperature reaches nearly 40 degrees Celsius.
According to the National Centre for Hydro-meteorology Forecasting, the northern region, including Hanoi, will suffer from scorching heat for more days to come.
At midday, the temperature could reach 40-50 degrees Celsius outdoor. 
According to many patients, the hospital is overloaded so between two and three patients usually have to share a bed. In the evening, many patients have to sleep under beds along with their personal items. It is lucky to find such a seat because many others have to stay outside.
Each patient is only supposed to have a maximum of one relative to take care of them, the others have to remain outside, where they often sleep.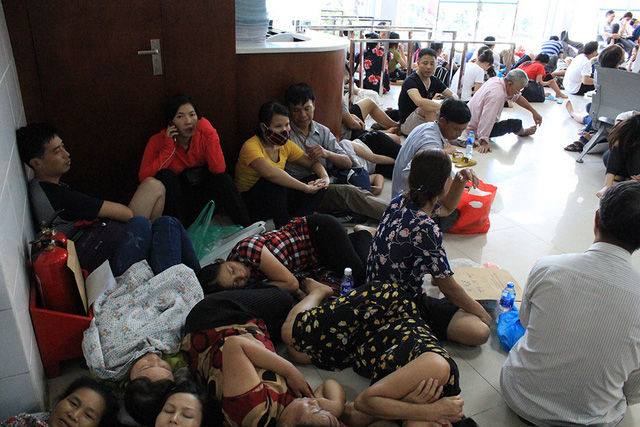 Despite the hot weather, the number of patients coming to Bach Mai Hospital has remained very high.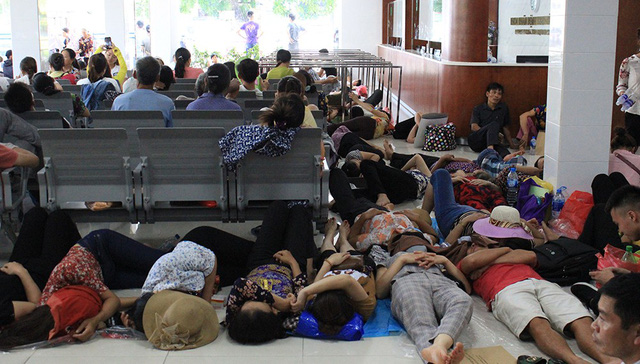 Patients and their relatives have to lie on the corridors at midday.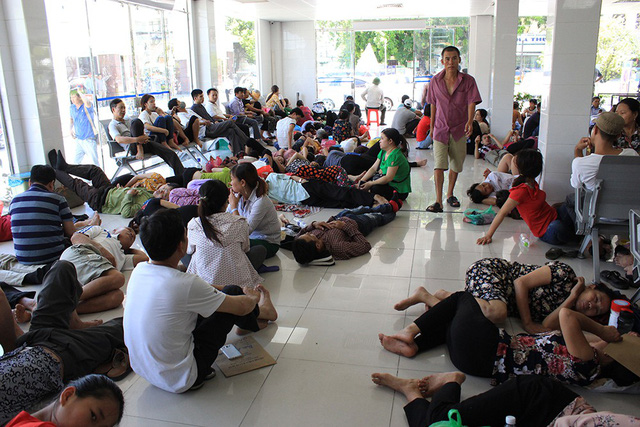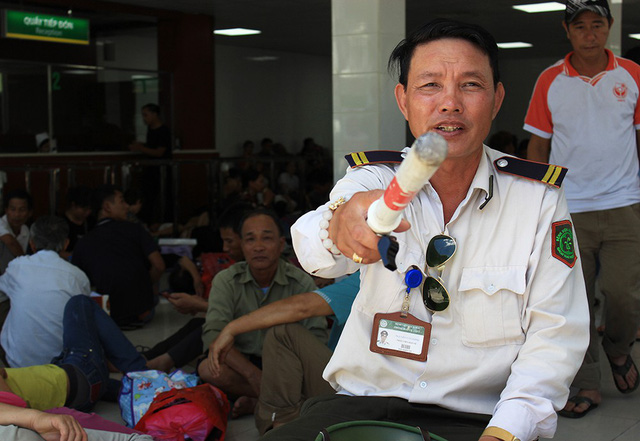 More security guards have been arranged due to the high number of patients 
Anywhere can be the place for patients to take a rest on a hot day.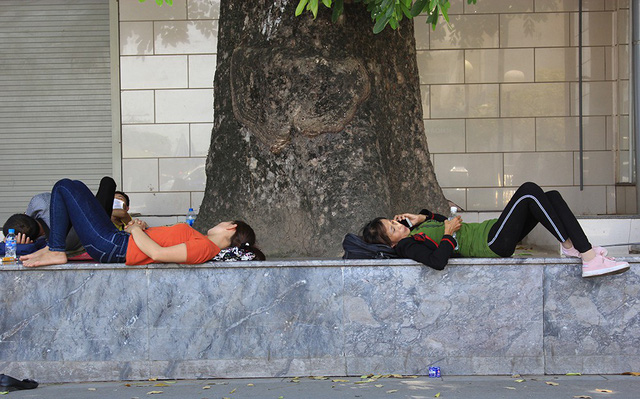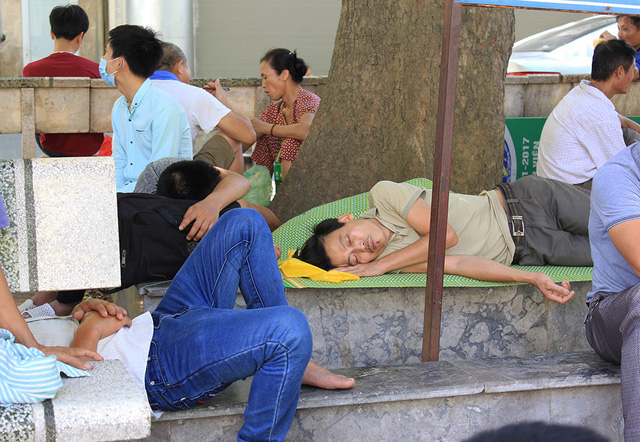 Dtinews