A large number of local people and tourists came to Tien Du district in the northern province of Bac Ninh from the early morning of February 28 to join the Lim festival, which honours Quan Ho (love duet singing) – a world intangible cultural heritage recognised by UNESCO.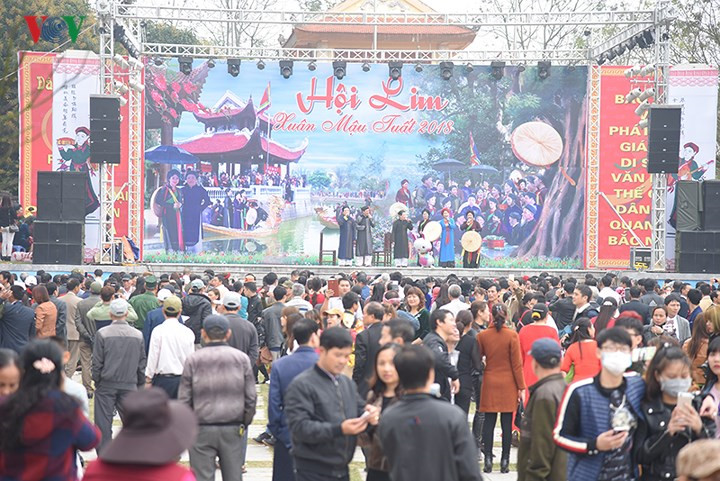 The annual Lim festival falls on the 12th and 13th days of the first lunar month (February 27-28 this year).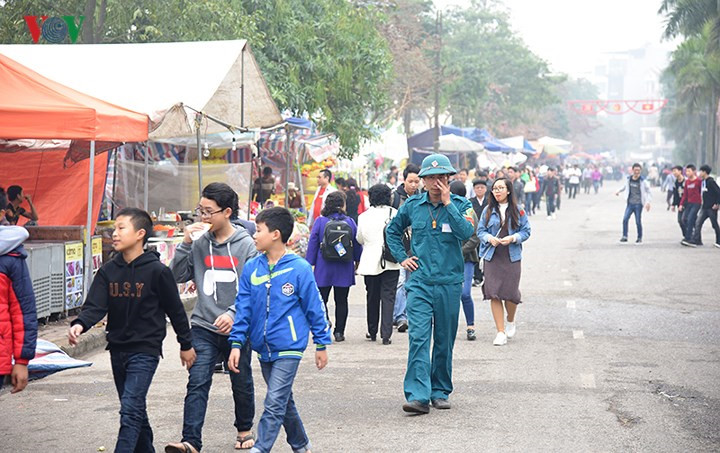 Many people flock to Tien Du District from the early hours of the morning.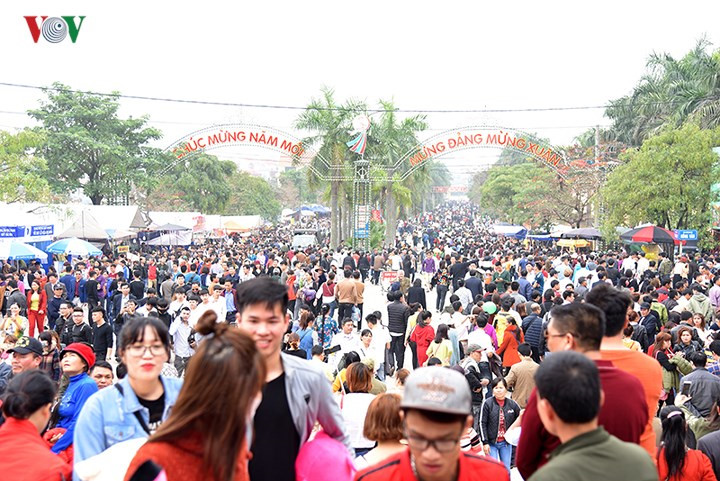 The festival mainly takes place in the Hong Van Mountain (or Lim Mountain) area which attracts the most visitors.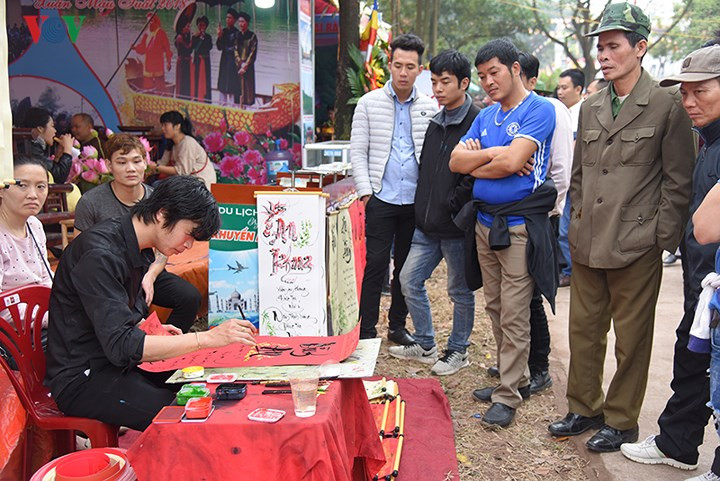 Diverse activities are held at the festival including folk games, love duet singing, and calligraphy.
Visitors are able to hire outfits to take on roles as artisans and join in with singing love duets.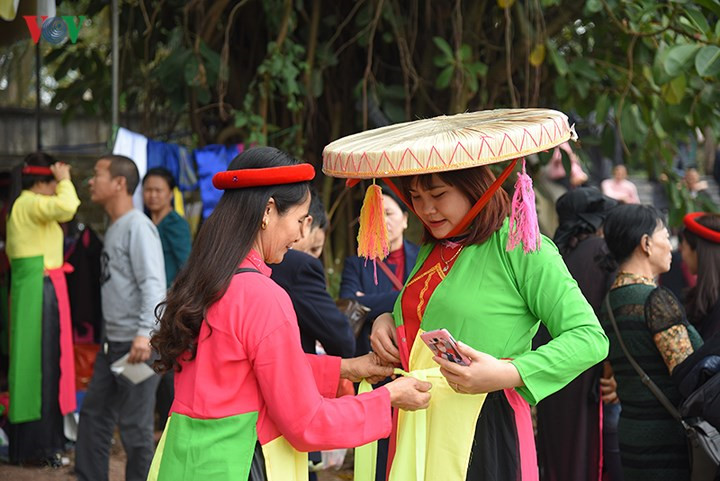 They often hire traditional costumes and take photographs as personal mementos.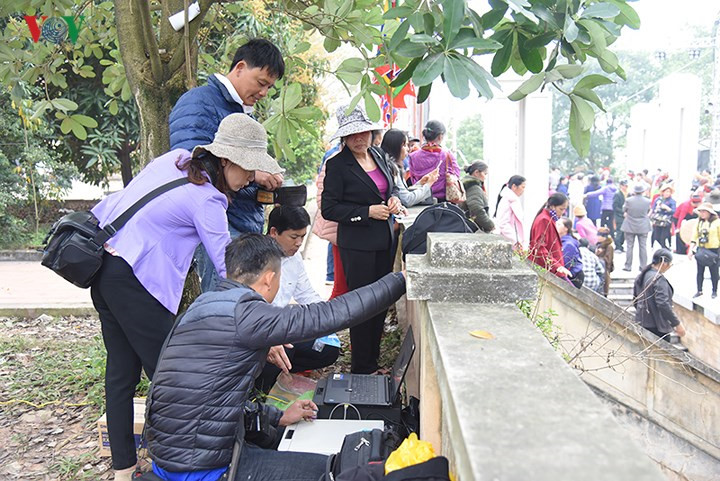 Photographers set up their printers and laptops to give visitors their photos within a few minutes.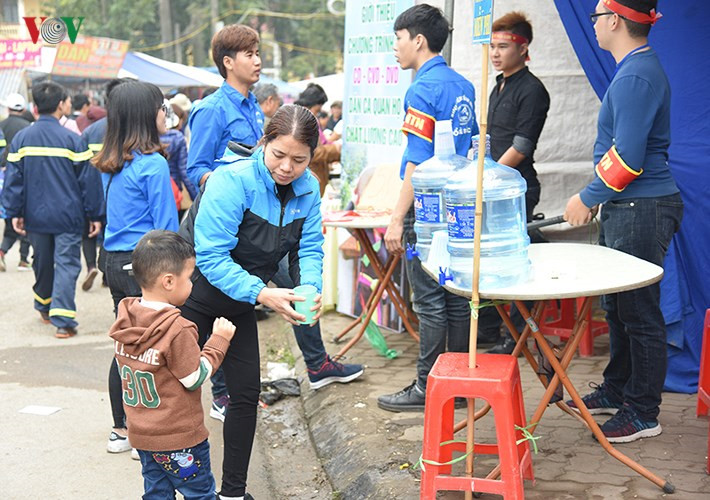 Young volunteers also provide some free water for guests at the event.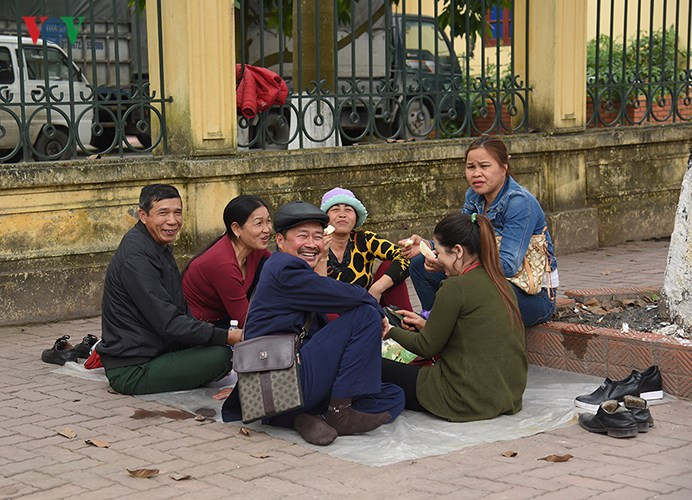 Some people sit down for a pleasant picnic at the festival.
Food stalls provide multiple choices for tourists.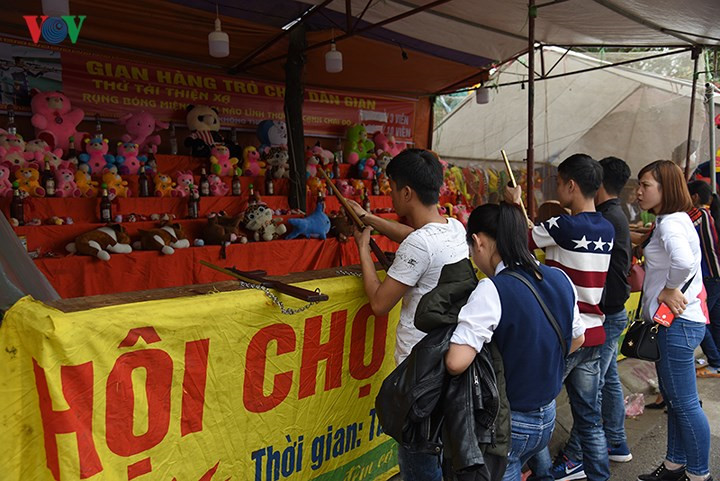 There are even fun stalls offering shooting games for young tourists.
Artisans perform a love duet while on board a dragon boat.
Tourists sit around the shores of the lake to enjoy the dulcet tones of a love duet.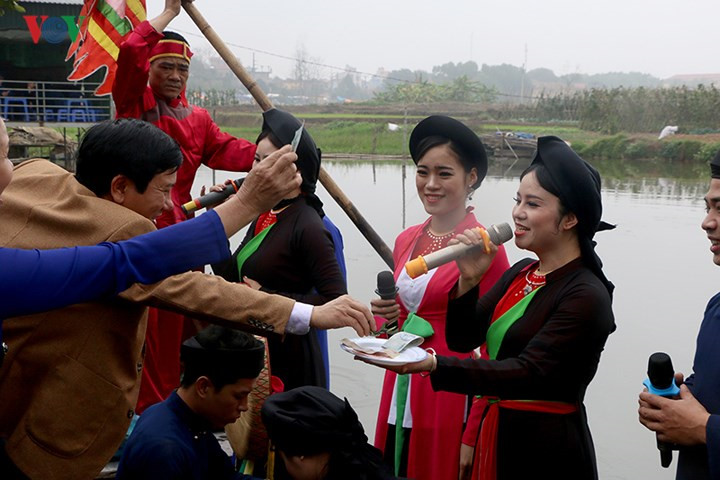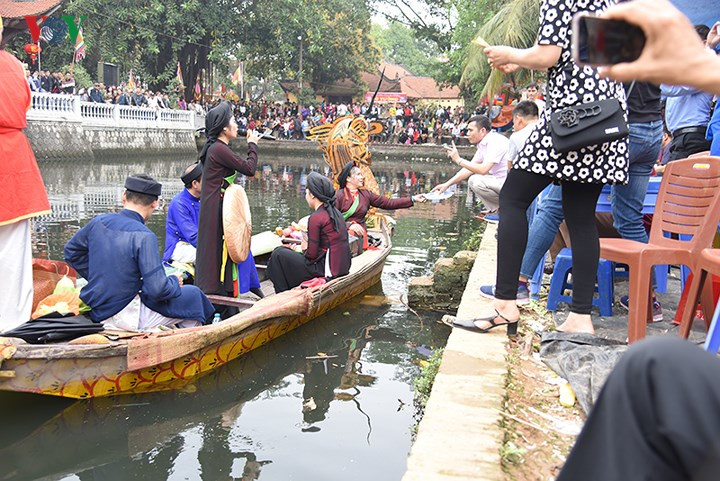 VOV