Despite the drizzly weather, thousands of pilgrims and tourists flocked to Huong Pagoda in My Duc district, Hanoi, on the first day of its Festival on February 21.
Huong Pagoda festival officially opened on the morning of February 21 and runs until the end of the third lunar month.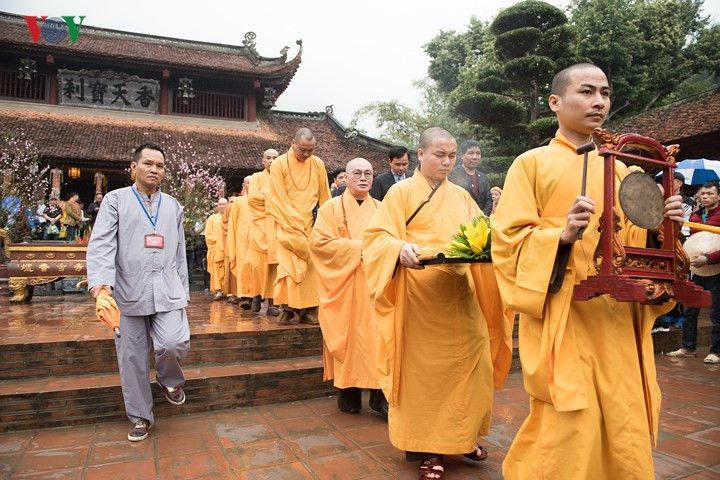 Monks are preparing for the opening ceremony of the festival.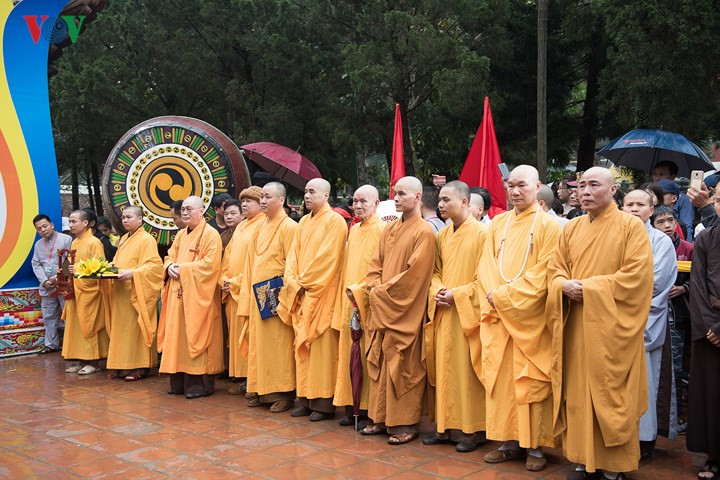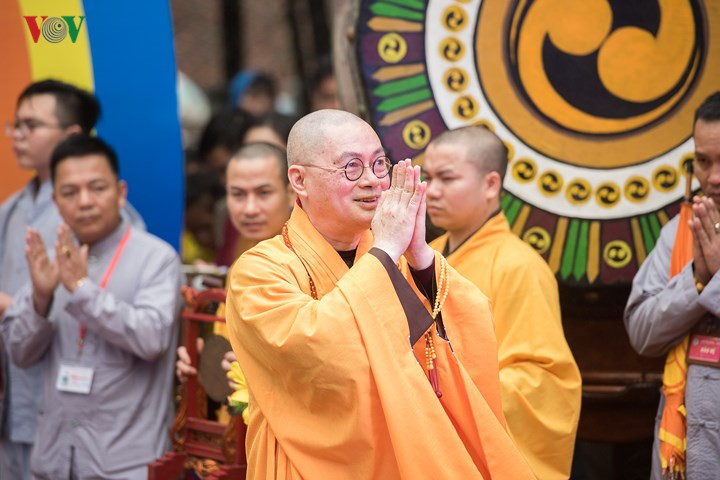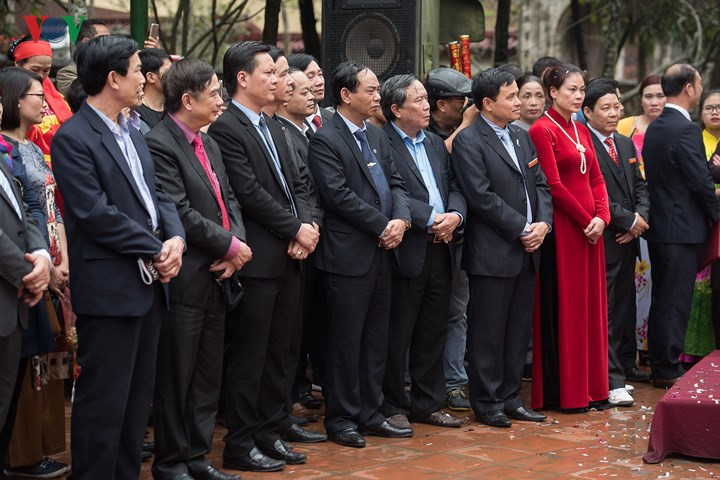 Hanoi's district leaders attend the opening ceremony.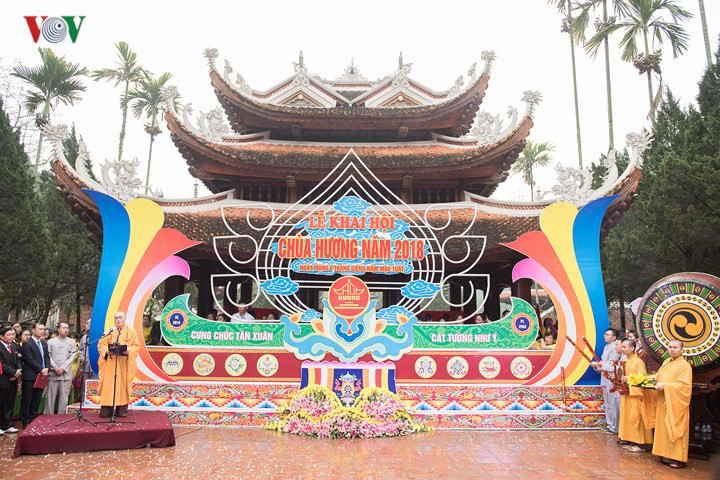 Most Venerable Thich Minh Hien delivers an opening speech and beats the drum to open the festival.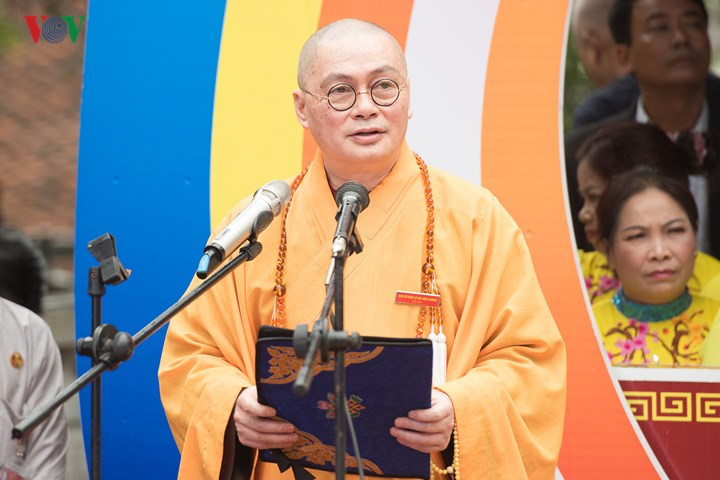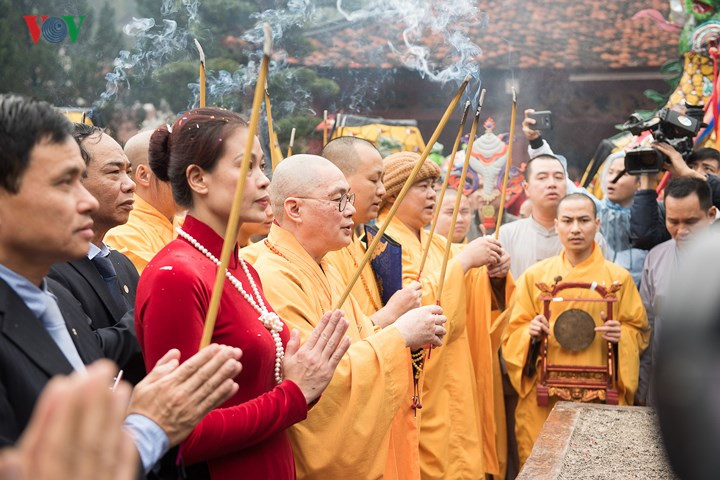 Most Venerable Thich Minh Hien and Hanoi district leaders offer incense at Thien Tru Pagoda.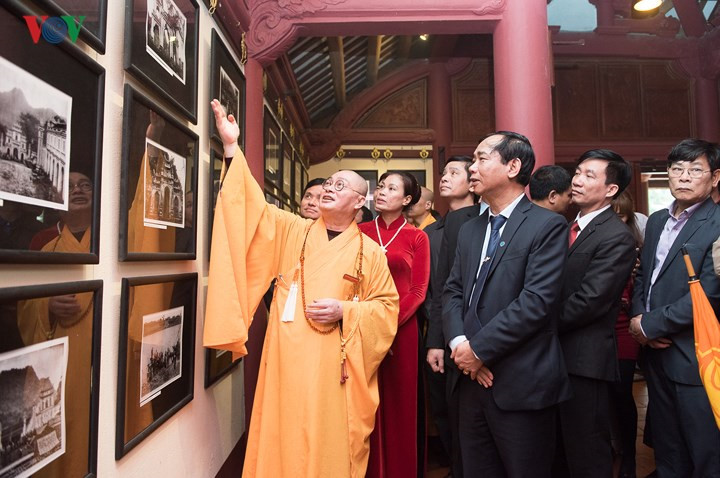 They visit a photo exhibition on Huong pagoda in the past and at present.
The vice chairman of My Duc district People's Committee and head of the organizing board of the festival, Mr. Nguyen Van Hau says around 4,500 boats are prepared to sail visitors along Yen stream to Huong Pagoda.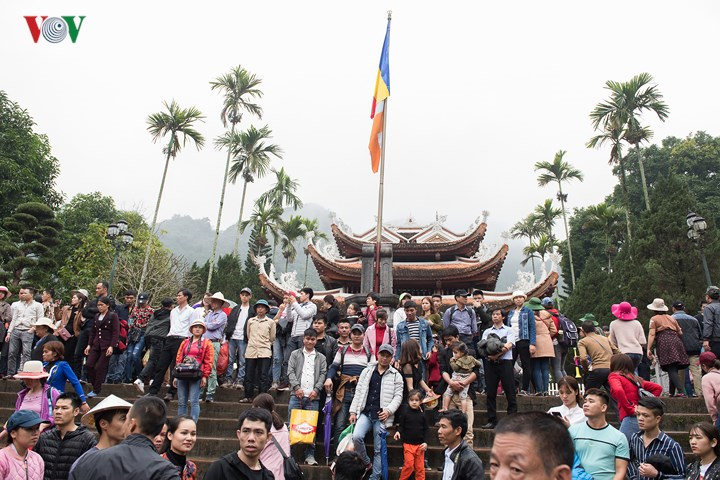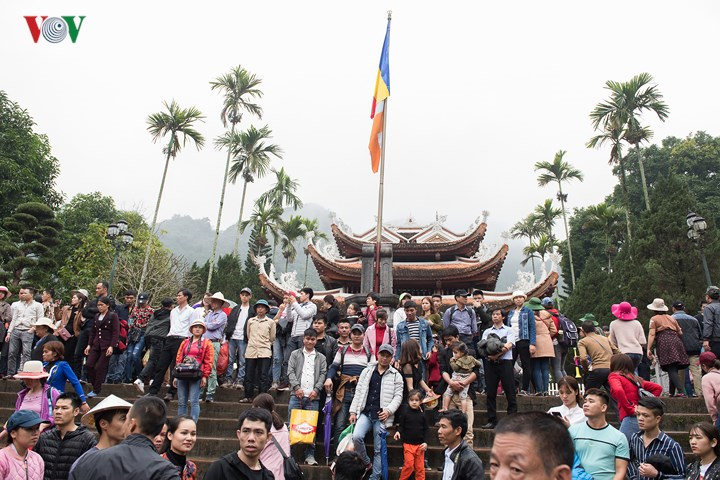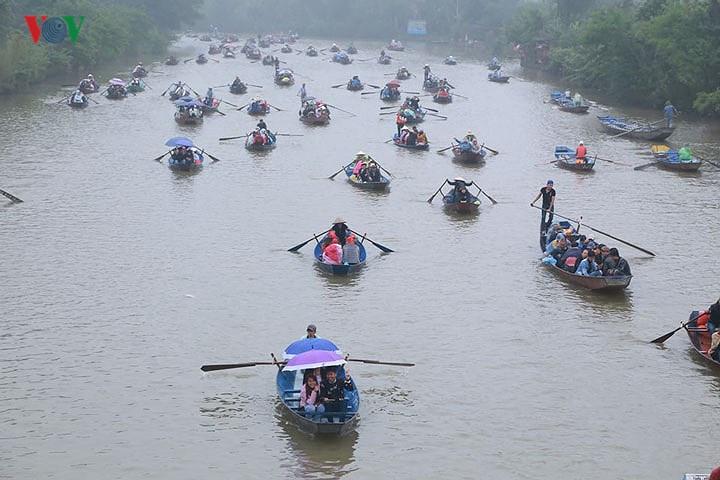 Hundreds of boats taking visitors along Yen Stream to reach Huong Pagoda.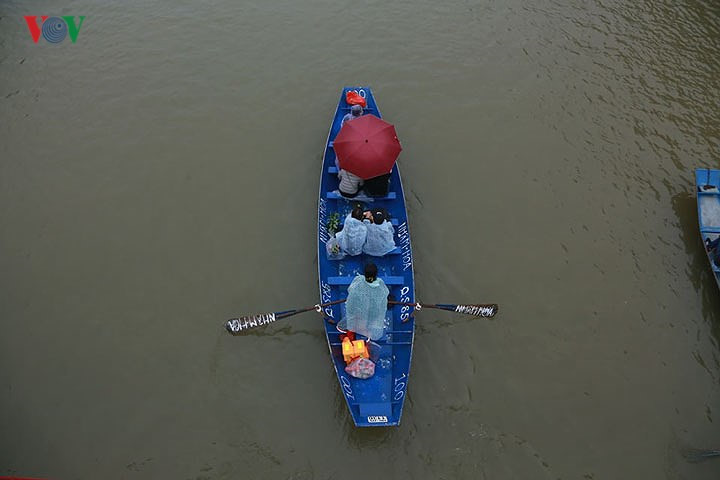 Children are accompanied by their parents to Huong Pagoda.
Huong Son relic complex comprises a system of caves, temples and pagodas.
Huong Pagoda festival received around 1.3 million visitors, including 7,800 foreigners last year and is expected to welcome about 1.5 million visitors this year.
VOV