A couple in Hanoi have decided to tie the knot a special way – dressing in wedding costumes of the past 100 years to create a vintage nuptuals photo collection.
The couple, Quynh Anh and The Truong, dressed in various period costumes, divided into groups of years - from before 1945, from 1945 to 1954, 1975-1986, 1986-2000, 2000-2010 and 2017.
"I like the idea," said Truong Thu Huong, a Facebook user enthused by the posted photos, "The wedding photos now not only record love's memories but are also an opportunity for the couple to express their creativeness."
The bride, who runs a wedding salon in Hanoi called Lecia Bridal, researched historical backgrounds and wedding customs popular in each period. 
"Then we borrowed objects like old motorbike and old-style shirts. The shooting took two weeks," she said.
 "We watched old photos of our grandparents, parents and chose the most interesting images of each period," she added.
"Initially, I just wanted to have some fun and have memorable moments with the groom before stepping in marriage," Anh said, "Yet the more I researched, the more we prepared, the more I felt excited and decided to record wedding images in northern Vietnam of the past 100 years."
She wasn't only thinking of history. 
"It's also useful for someone like me who works in wedding services," she said.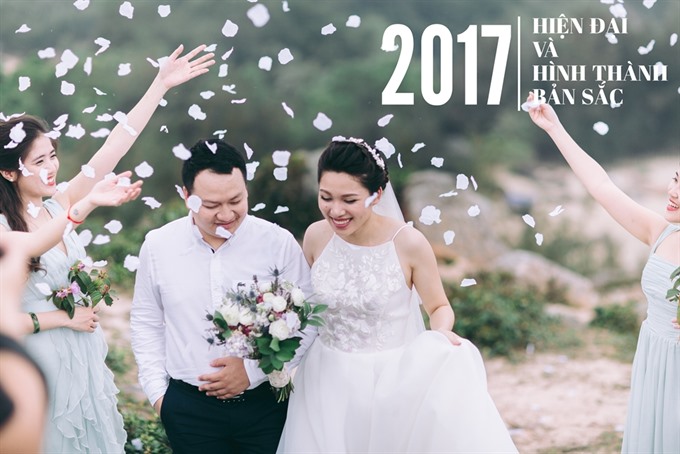 An image of the wedding.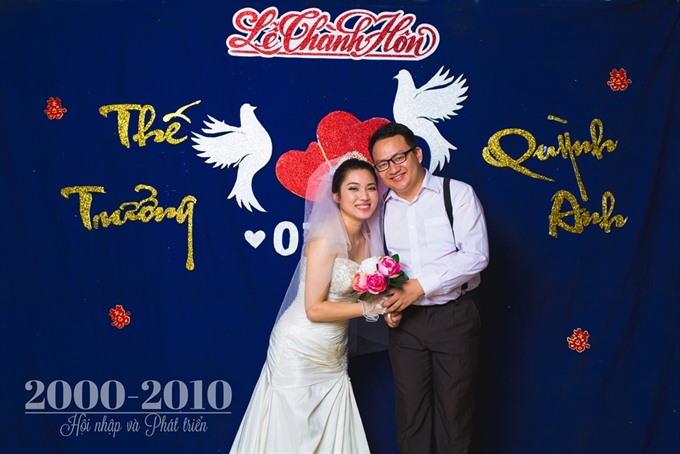 A wedding in the style of the 2000-2010 period with more careful decorations and fashionable costumes.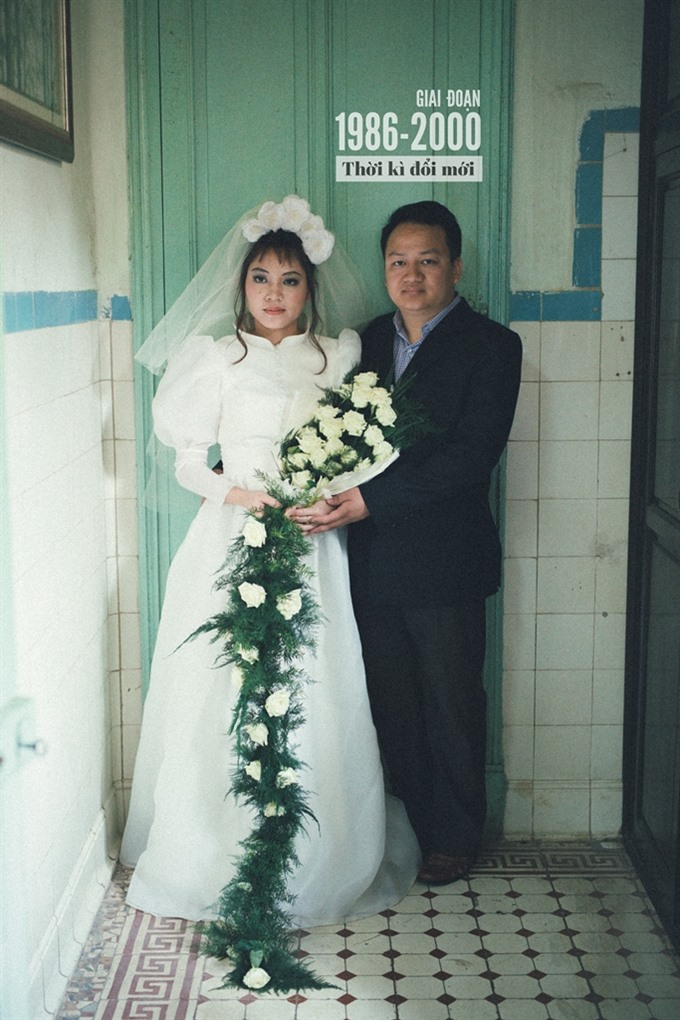 A wedding of the 1986-2000 period.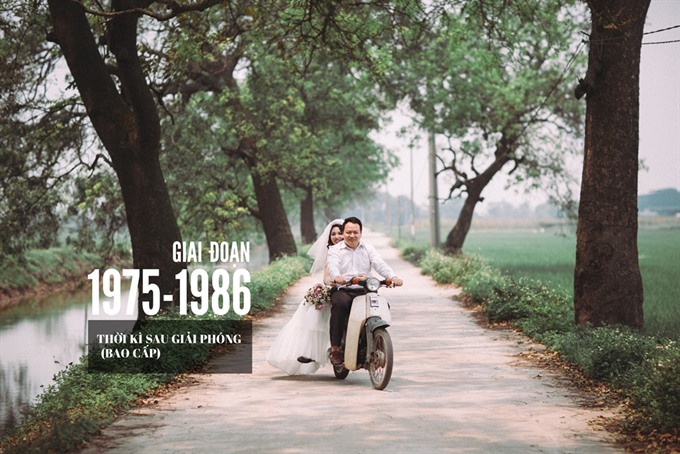 A wedding of the 1975-1986 period with a motorbike.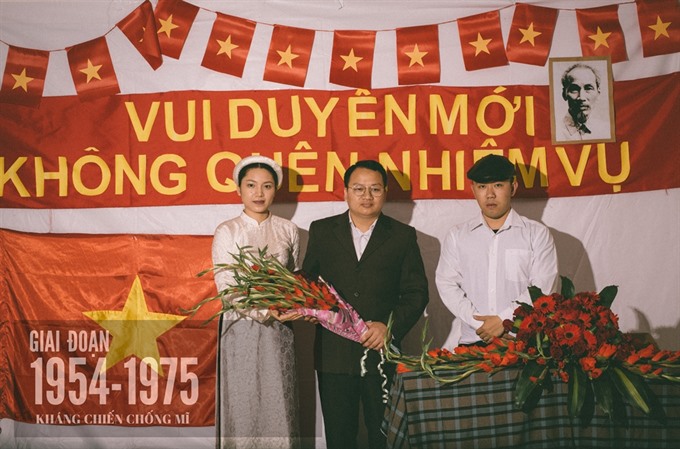 A photo of a wedding in the revolutionary period with the then-popular banner "Enjoy new happiness without forgetting duties."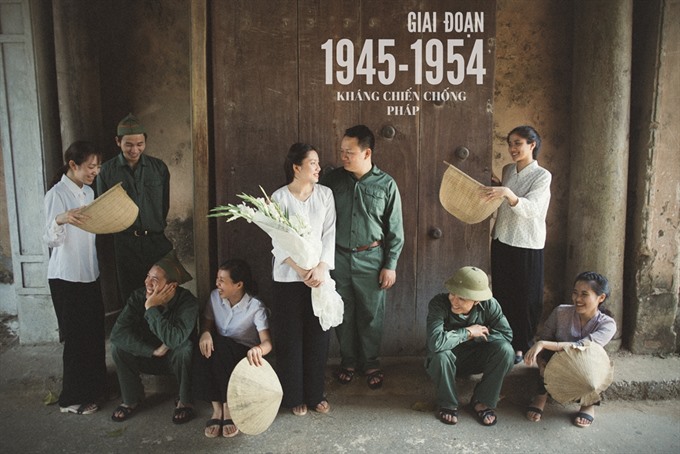 A wedding photo of the 1945-1954 period.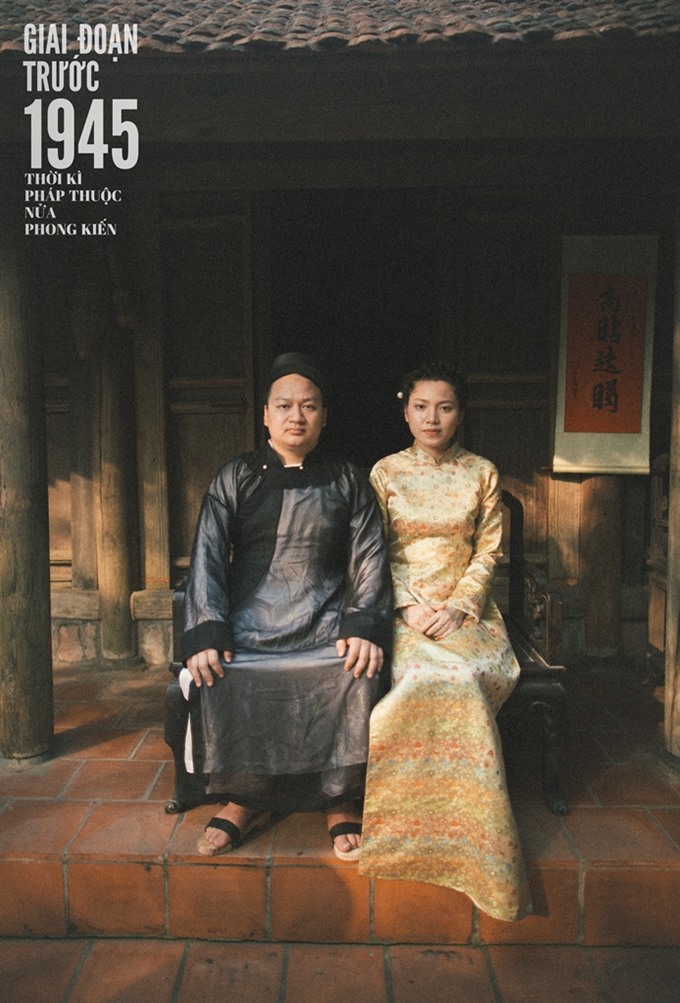 The couple in a wedding photo depicting feudal times, before 1945. Courtesy Photos of Cabo Studio
VNS