VietNamNet Bridge – Near the lunar New Year or Tet holiday, la dong growers and traders in Trang Cat village in Thanh Oai district, Hanoi, are hurriedly cutting la dong (leaves used to wrap square glutinous rice cakes) to sell to many provinces.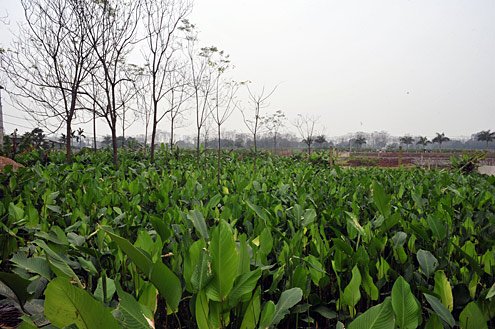 La dong field in Trang Cat village.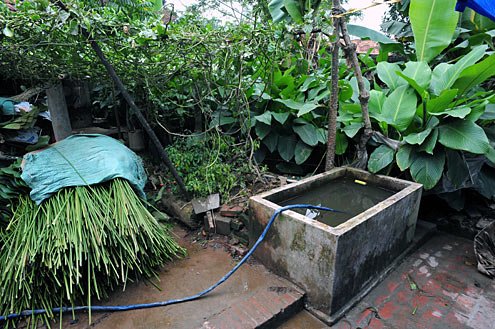 All villagers plant la dong. They take advantage every inch of land to plant la dong.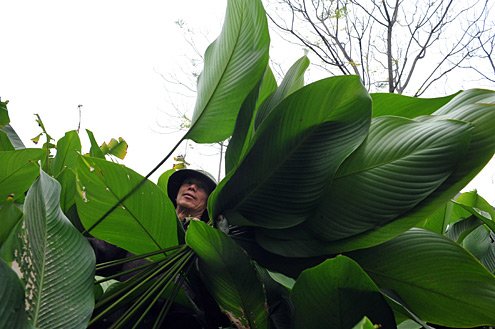 Trang Cat la dong are favored because the leaves are very green. The village does not
grow rice, only vegetable, maize, fruits and la dong.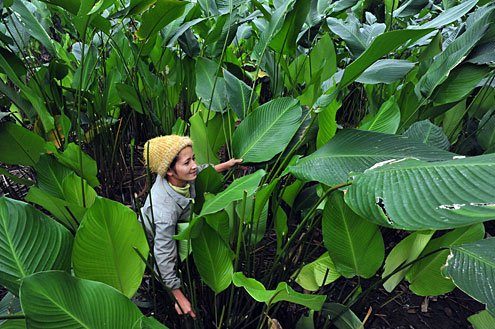 La dong are not affected much by weather. Mrs. Bay said rain or flood does not affect
the growth of la dong. "Only baking in the sun can make la dong burnt," she added.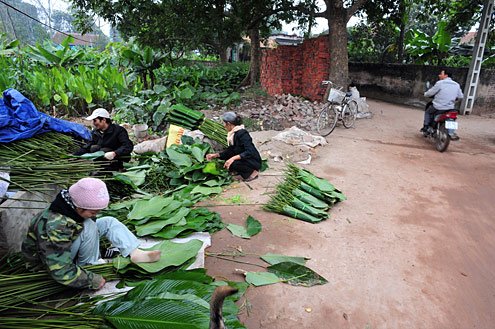 Growing la dong does not need much capital. Each 360 square meters of land needs one
ton of fertilizer. Gardeners can harvest la dong each six months.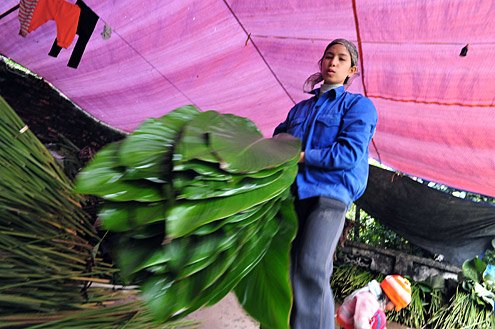 They can harvest 20,000-30,000 leaves per 360 square meters,
earning VND80,000 ($4) for 100 leaves.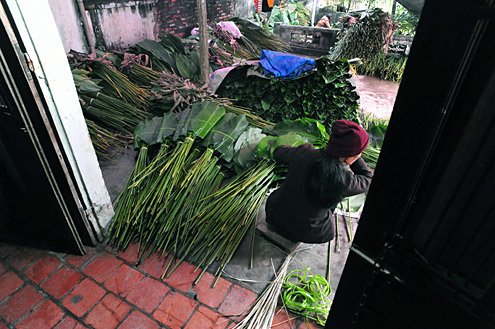 All families in the village are very busy these days.
Mrs. Dinh has five sao ($360sq.m/sao) of la dong, the largest area of la dong among
 families in the village. Dinh estimates to earn VND50 million ($2,500) of profit this Tet.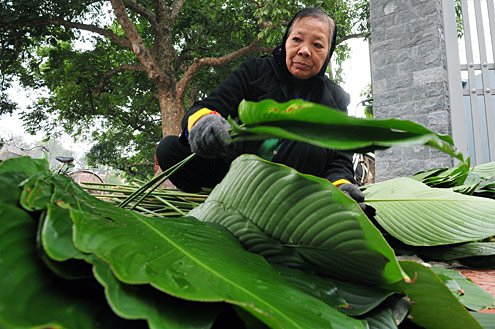 Mrs. Cao Thi Thinh, 63, said this Tet her family will harvest 1.5 sao of la dong,
earning VND15 million ($750) of profit.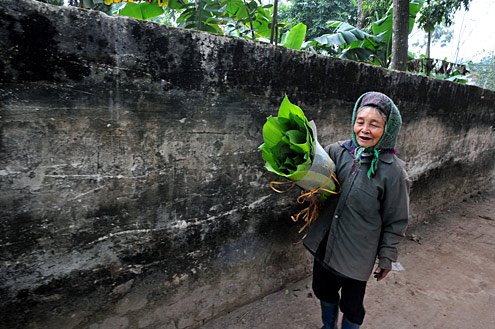 Mrs. Tiu, 75.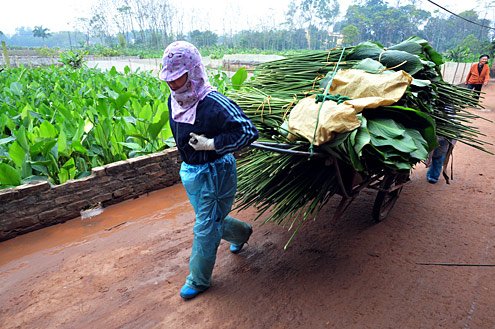 La dong are transported by trucks to many provinces throughout the country.

VNE