VietNamNet Bridge – Tranh Khuc village in Thanh Tri district, Hanoi, is specialized in making banh chung (square glutinous rice cake). Villagers are hastily producing banh chung for the lunar New Year, which is coming in two weeks.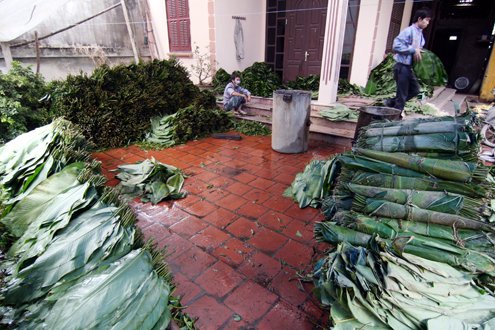 La dong, the kind of leaves that is used to wrap banh chung, are piled up
to prepare for making banh chung.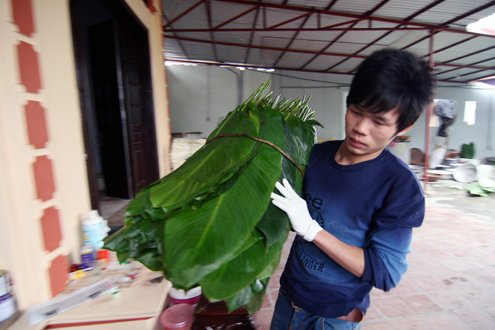 La dong are transported from Thanh Hoa and Ha Giang provinces. It takes time to
wash la dong and dry them. Ribs are cut off so banh chung will be square.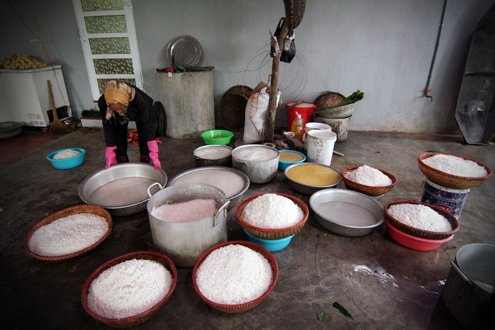 Sticky rice is bought from Hai Hau, which is famous for good rice.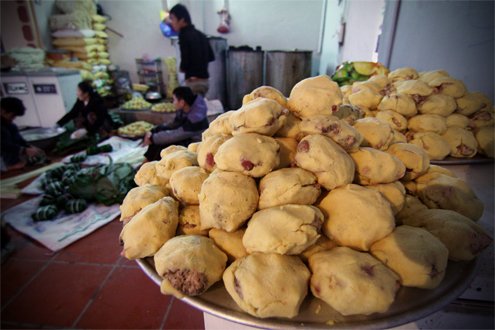 Green bean is stewed, kneaded into big pieces, with pork in the middle.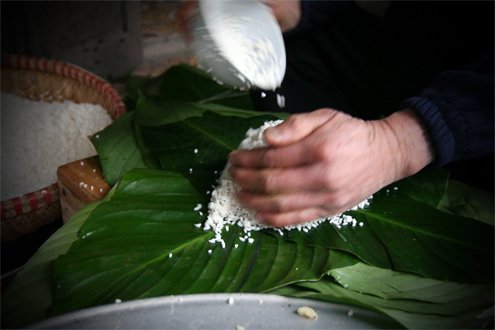 Normaly, banh chung are wrapped by frames to make the cakes square but
Tra Khuc people do not use frames.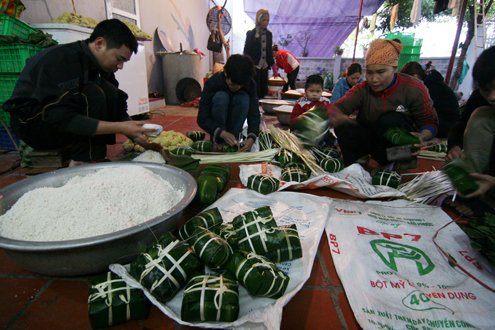 A banh chung needs 6-7 leaves.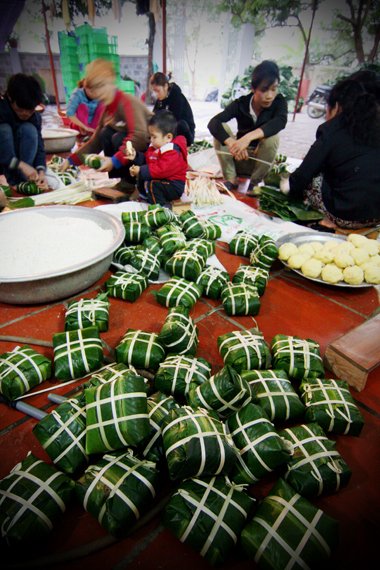 Without frames, banh chung are still square and have the same size.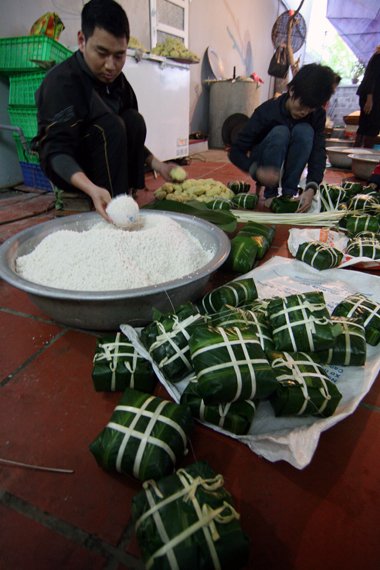 "Most of villagers can make banh chung since they were children," said Mr. Thanh.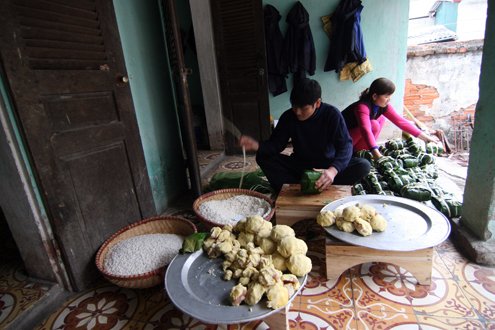 Mr. Xuan said that the most difficult step in making banh chung is wrapping and binding.
The quality of banh chung depends on the boiling time.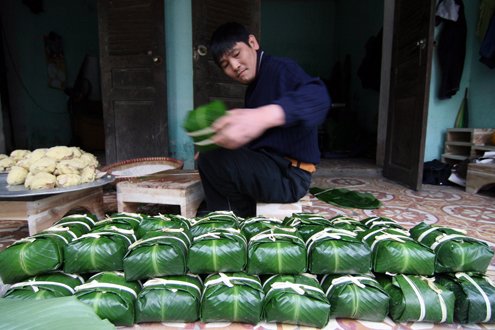 This year Xuan's family produces several hundreds of banh chung more than last Tet to
supply to Hanoi's market. He will hire two workers to wrap banh chung on the 23rd of the
12th lunar month (the day the Kitchen Gods go to the heaven) to quickly fulfill orders.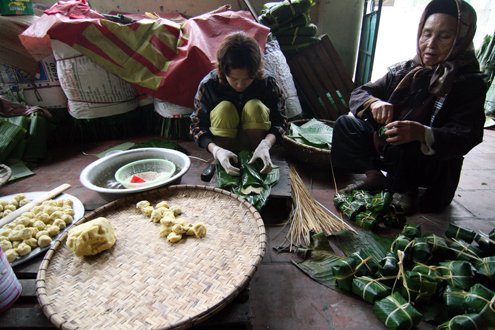 The elderly also make banh chung.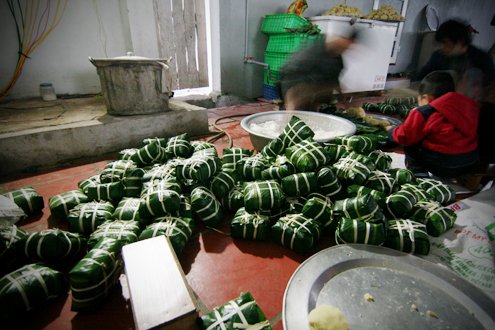 After the wrapping stage, banh chung are boiled in big pots for eight hours. After that
the cakes are washed by cold water and pressed by heavy things.

PV