VietNamNet Bridge - Downpours last night has caused serious flooding in many streets in Hanoi, making traffic chaos this morning.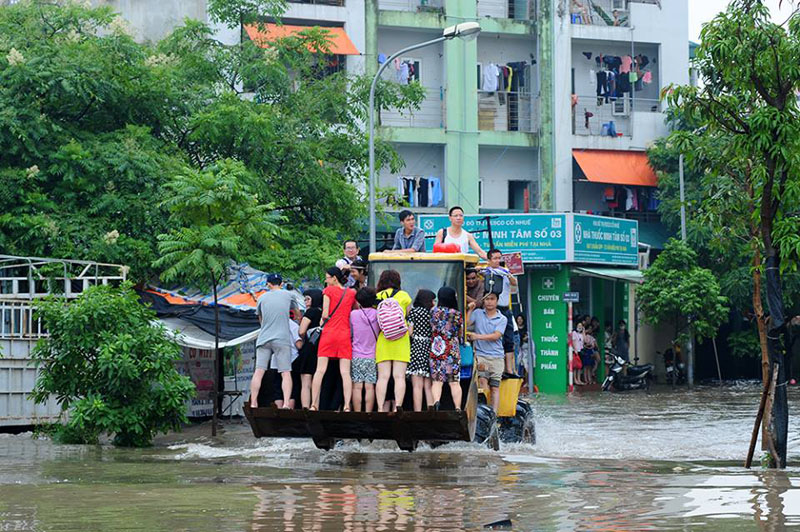 Some Hanoian go to work on an excavator this morning.
Torrential rain that began last night and continued until early this morning has flooded the city centre, resulting in traffic chaos for the local residents.
The rain, mostly concentrated in the western part of the city, has flooded the inner districts of Cau Giay, Bac Tu Liem, Nam Tu Liem, Ha Dong and Thanh Xuan.
This led to traffic chaos, particularly during the morning rush hours when people were heading to school and to work. The flood water even overflowed into the houses of residents.
Heavy rain along with the ongoing infrastructure construction of canals in Vinh Tuy, Thuy Khue, Nghaa Do and Tay Son are blamed for the insufficient drainage, which led to floods in the city.
The Ha Noi Drainage Limited Company and the city's natural disaster prevention and control committee are working to fix the issues.
Because of the influence of strong operation of the southwest monsoon, the territorial waters from Binh Thuan to Ca Mau, from Ca Mau to Kien Giang and Gulf of Thailand have suffered medium- heavy rains and thunderstorm, reported the National Hydrology Meteorology Forecast Center yesterday.
By May 23, both Gulf of Thailand and territorial waters from Ca Mau- Kien Giang including Phu Quoc and Tho Chu Island, from Binh Thuan to Ca Mau and Spratly Island  appeared strong wind of level 4- 7. This situation is forecast to be lasted till May 25.
Besides, low pressure trough accompanied with wind convergence caused medium- heavy rains and thunderstorms in the midland and mountain Northern provinces. People need to be careful of cyclone and increasingly windy conditions.
According to the National Hydrology Meteorology Forecast Center,  medium- heavy rains with rainfall of 62- 121mm covered over the Central Highlands and the southern region.
The southwest monsoon is forecast to operate stronger in the Central Highlands and the southern region in next two or three days.
The daytime temperature in Ho Chi Minh City maintains at 26- 31 degrees Celsius.
Today, rains also start happening in the northern and north central region on the large scale.
Some photos of the flooding in Hanoi this morning: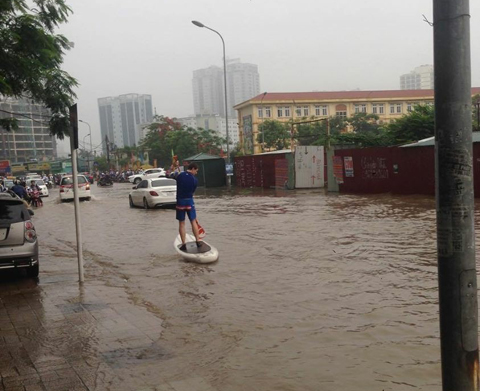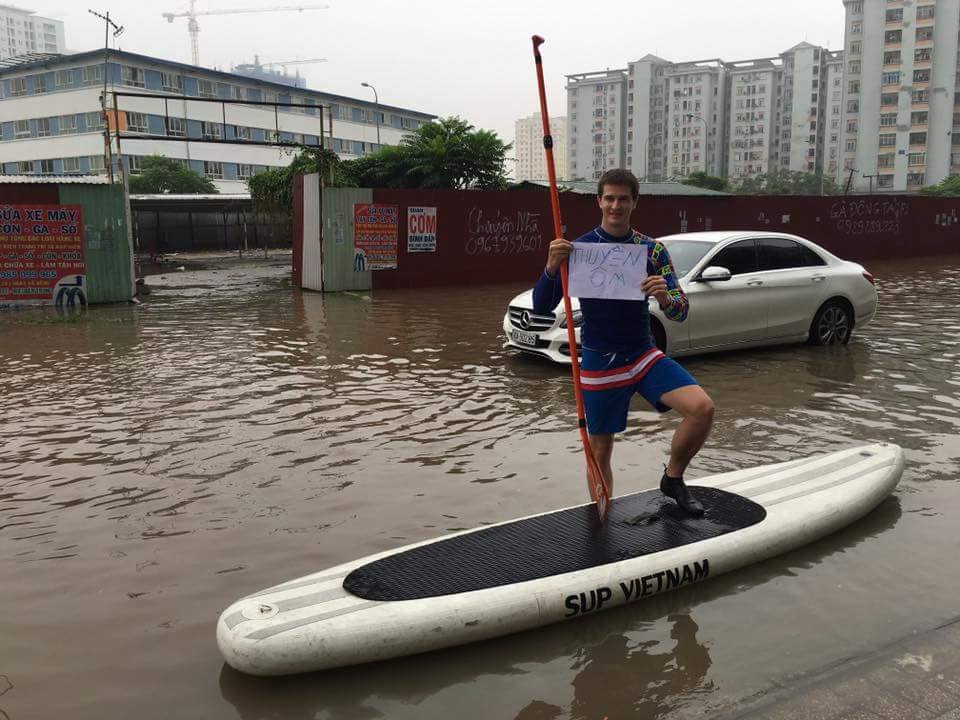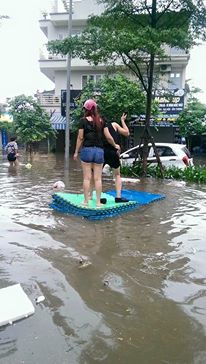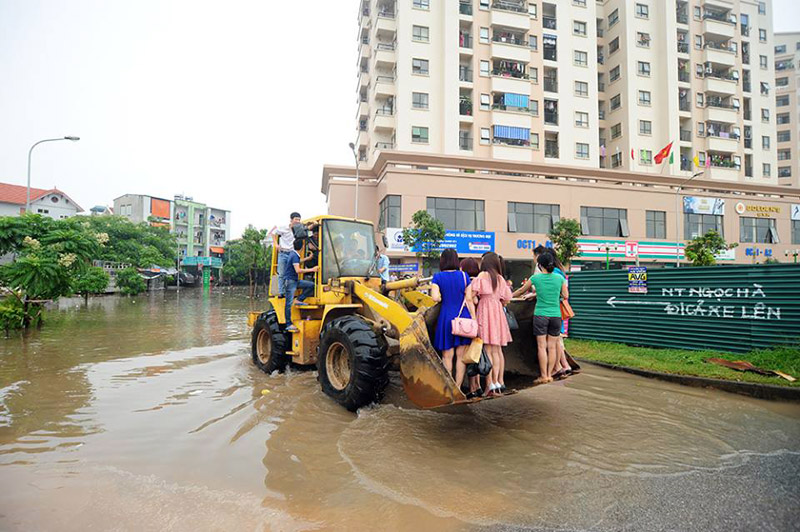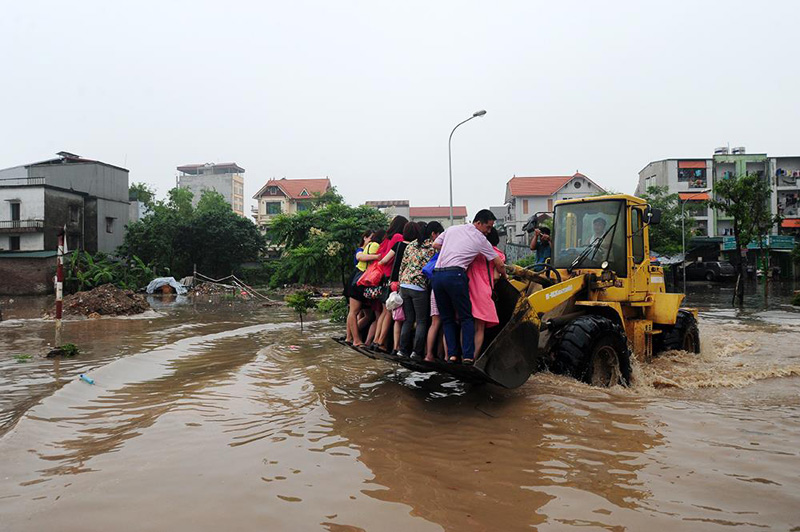 Only in Vietnam: Going to work by specialized vehicles on a flooding day in Hanoi.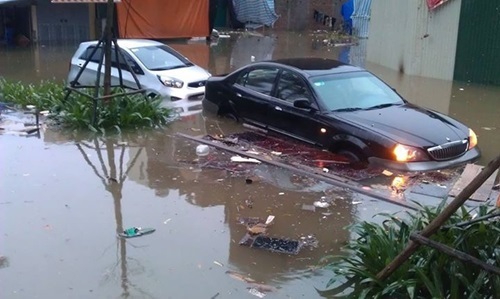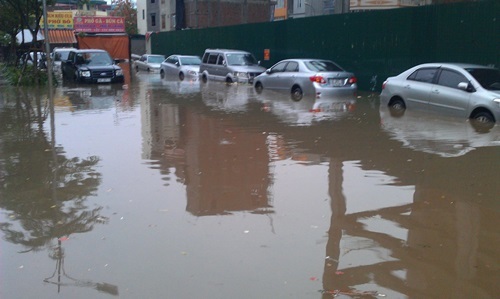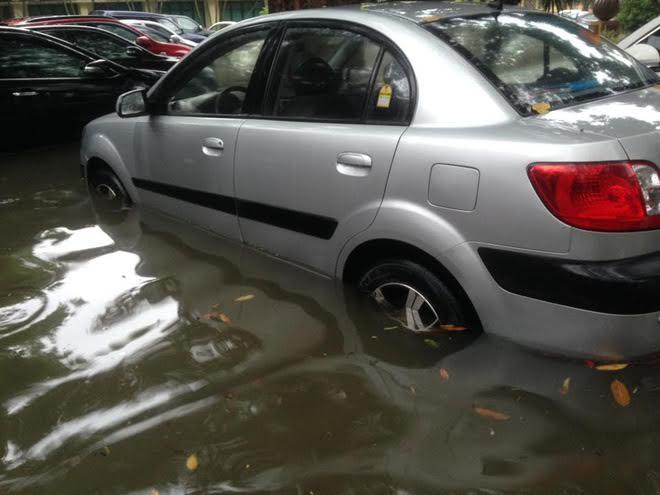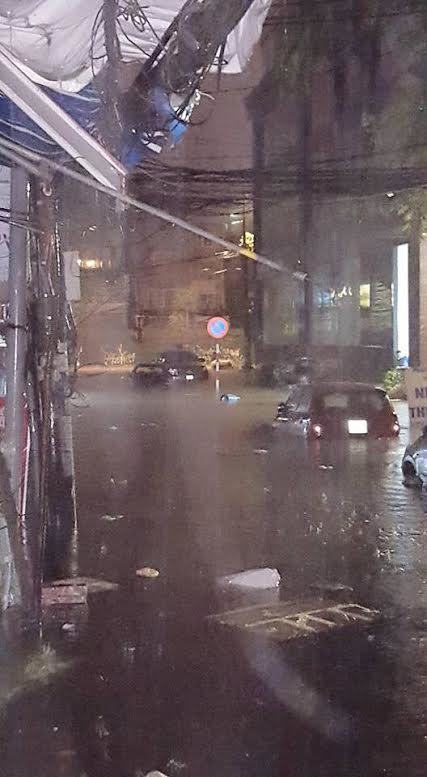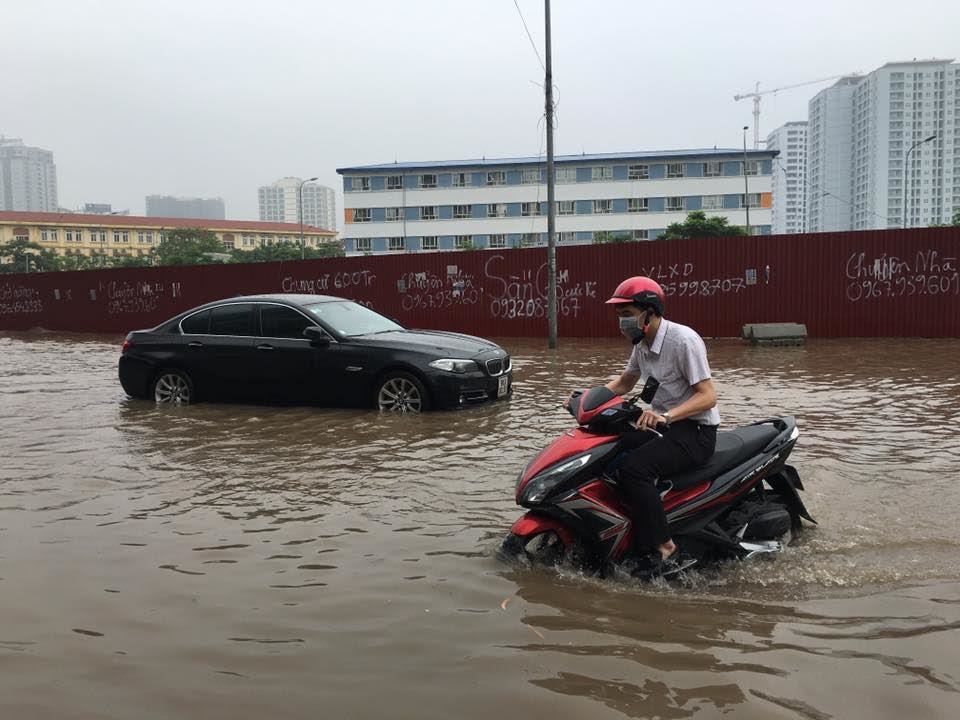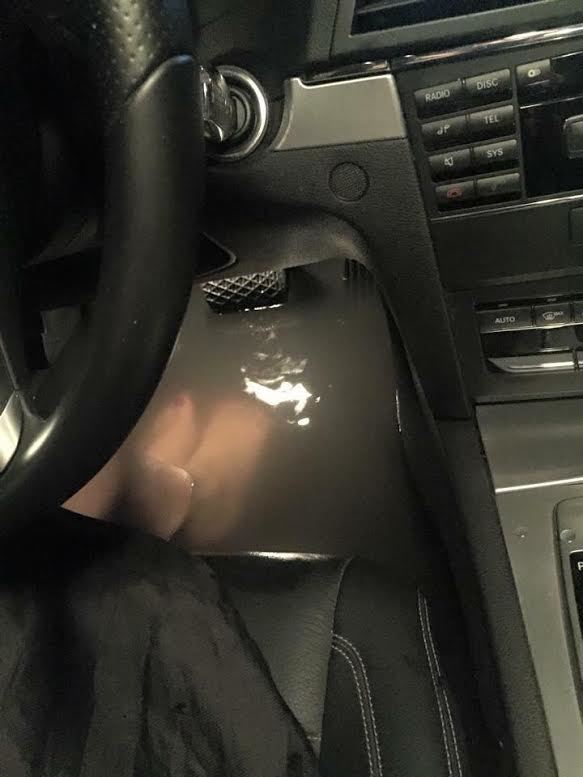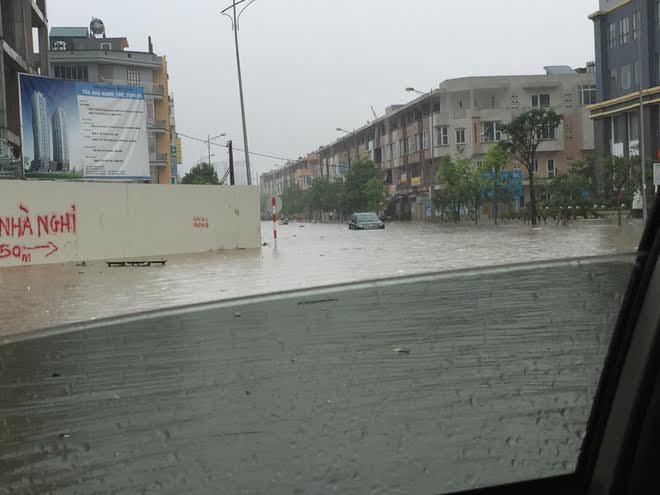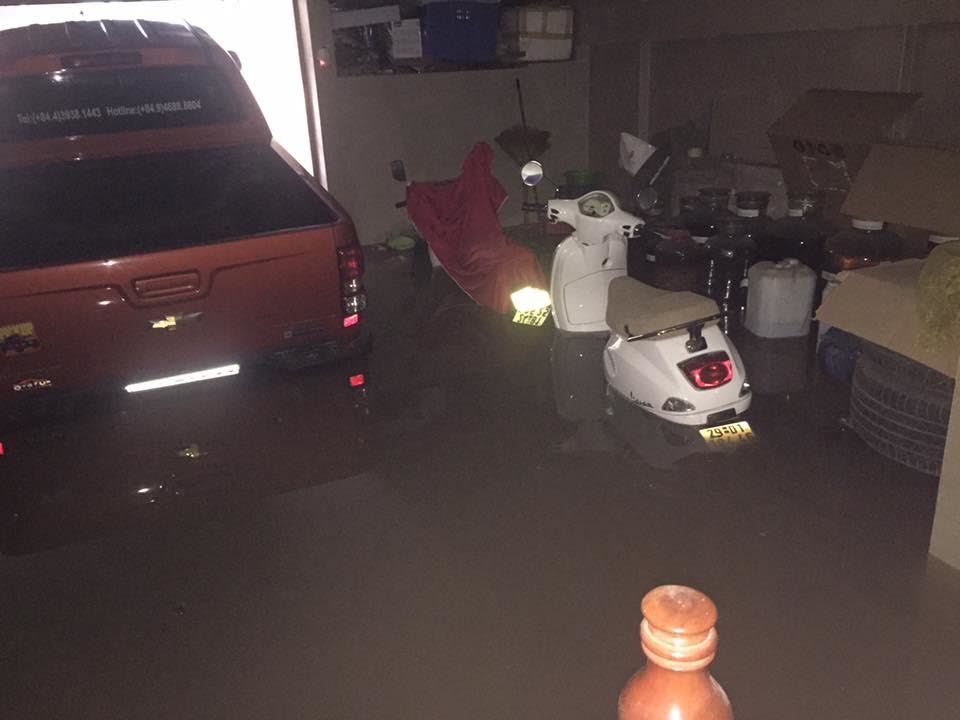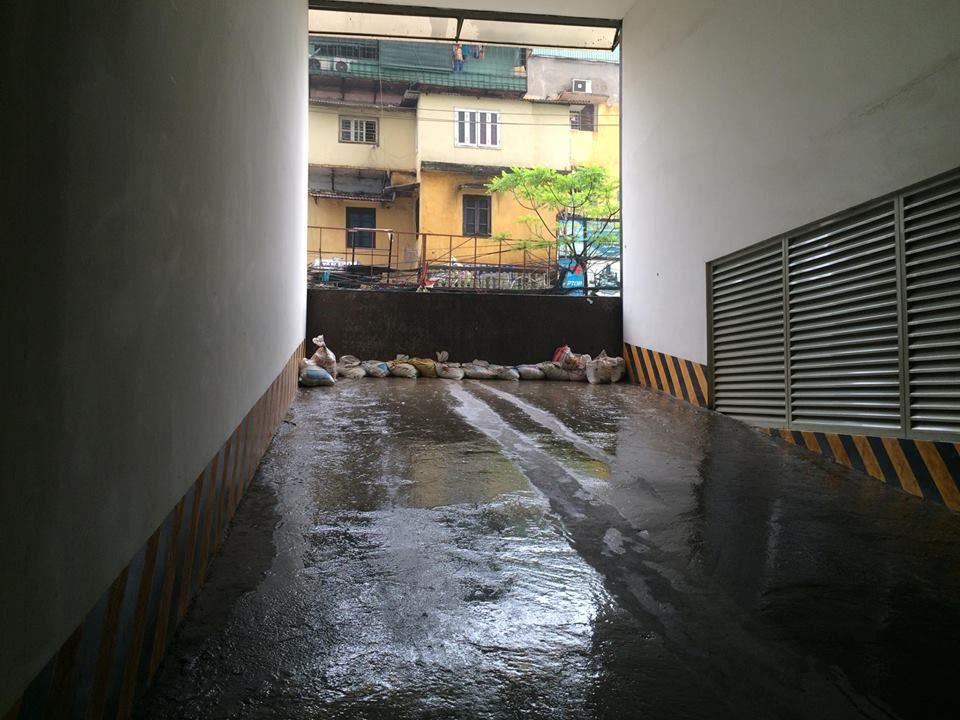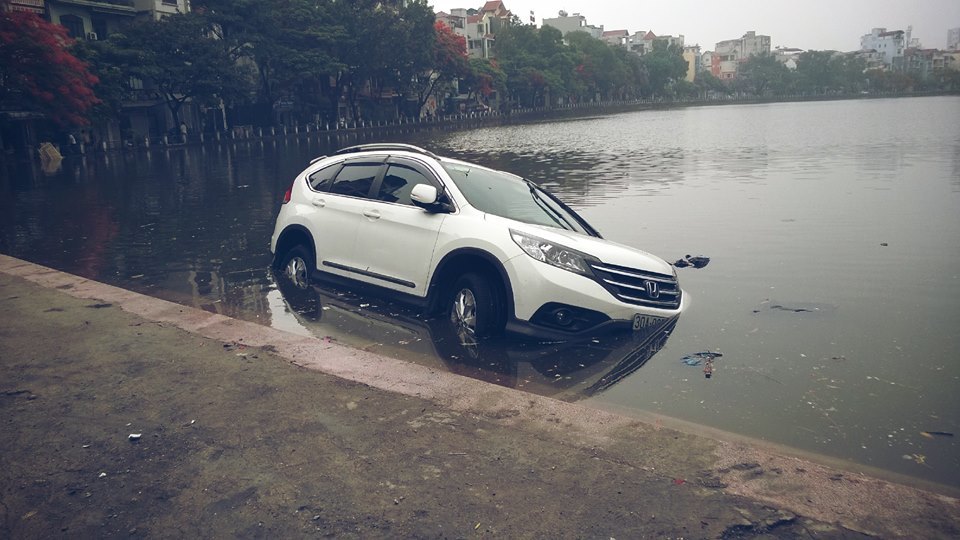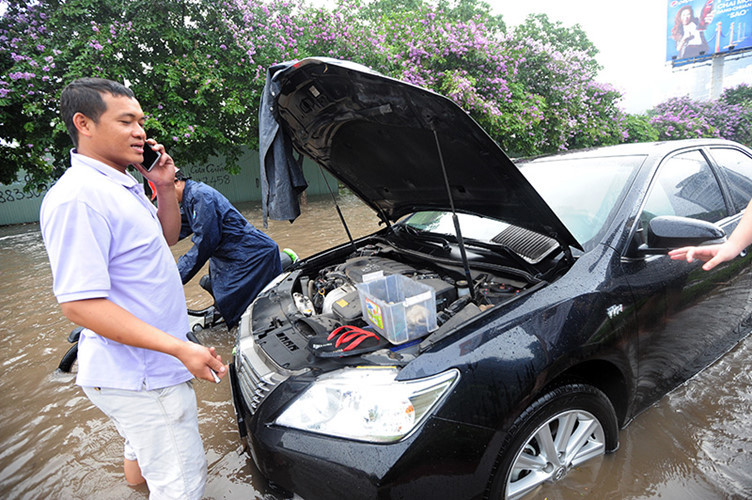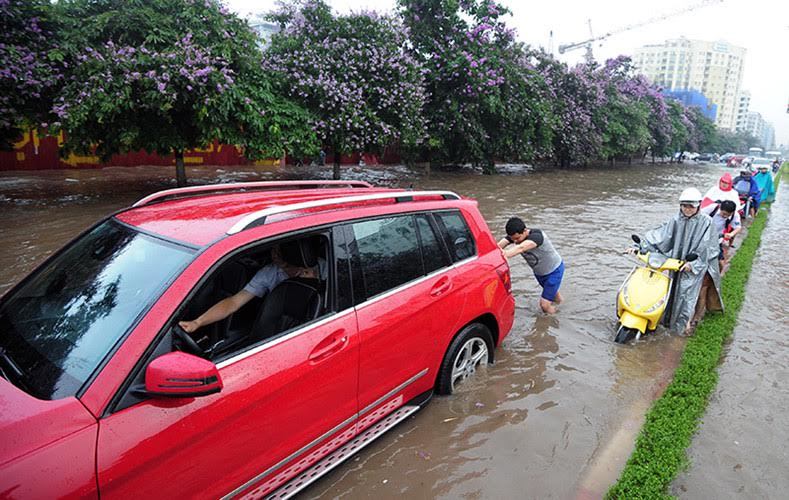 Pham Hung Road
Tens of thousands of people went to office late this morning, because of traffic jams.
 Duong Dinh Nghe Road.
 The depth is up to 80cm.
 An auto saloon.
 Going to school.
 Flood in a market in Cau Giay District.
An apartment in Cau Giay District.
VNN/Zing/SGGP