VietNamNet Bridge - Local authorities and people in Quang Ninh Province are still trying to clean up the severe damage created by five days of torrential rain.
To date, 23 people have been reported either dead or missing.
The province has spent a total of VND15 billion (US$740,000) on financial assistance to hundreds of families left homeless by the deluge.
Yesterday, most electricity supply was reconnected as the provincial power company replaced damaged lines and reinforced transmission stations.
The heavy rains destroyed water supply pipes and flooded several water supply stations in Cam Pha and Ha Long cities. However, continuing rain has presented many problems.
Authorities said it might take one or two weeks for supply to resume.
Workers have been cleaning up the mess to  prevent any outbreaks of disease.
The provincial authority has asked all agencies and residents to help collect waste and debris.
People in Mong Duong Ward of Cam Pha City have been told to shift to safe places due to a high risk of landslides and further flooding.
Yesterday, the Viet Nam Red Cross donated supplies worth VND160 million ($7,200) to those affected.
The assistance included money, blankets, mosquito nets, water containers and antiseptic medicines.
Below are pictures of the devastation caused by the five-days of torrential rain in Quang Ninh: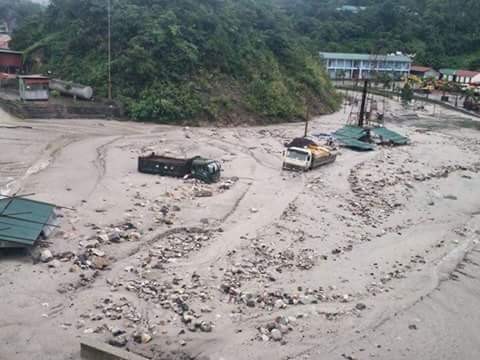 Mong Duong Ward, Cam Pha city, is submerged by mud.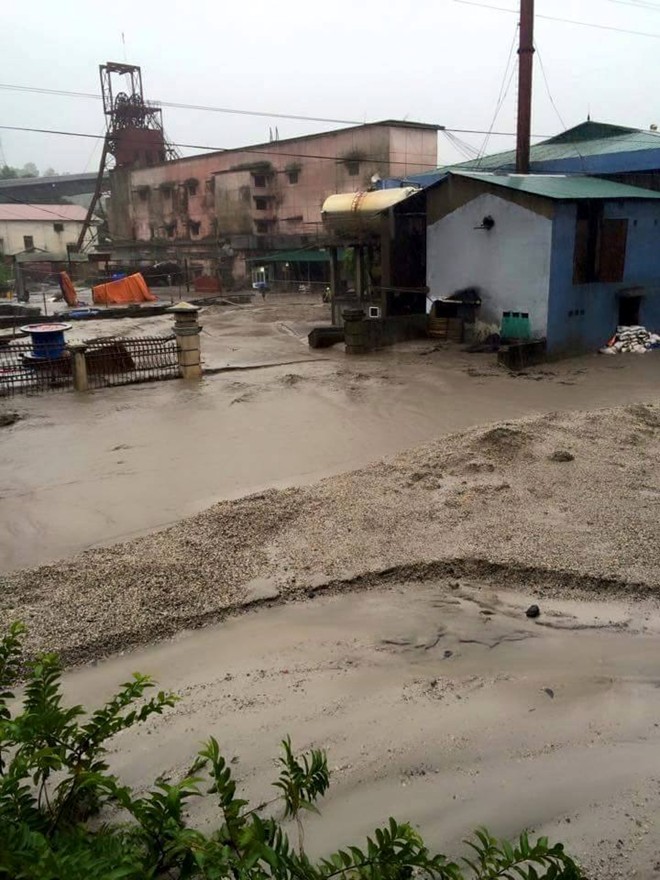 The mud layer is over 50cm.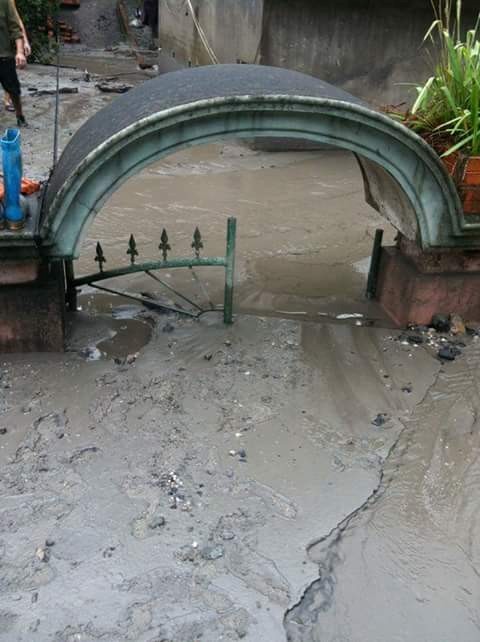 Over 40 houses in Mong Duong are cover by a 1m-thick mud layer.
The 18A highway is damaged seriously.
A house was ruined in Cao Thang Ward, Ha Long City.
Local people do not have water to wash clothes.
 A woman cries for losing all of her assets in the flood.
The house of mud and coal.
This dog survives in the flood after holding onto an wood bar.
Collecting coal in a stream.
Notebooks leftafter the flood.
This man is holding several boxes of instant noodle, the main food of his family after the flood.
This man is holding a pair of sandals of a rescue worker, who saved him and his wife.
Soldiers are cleaning mud in Ha Khanh Ward.
VNN/Zing/VNS/VNE/Soha/Tuoi Tre/Otofun