VietNamNet Bridge - Located in Thanh Loc Ward, District 12, HCM City, the 8,000 m2 crocodile farm is a closed self-contained complex, including a farm, restaurant, and leather workshop.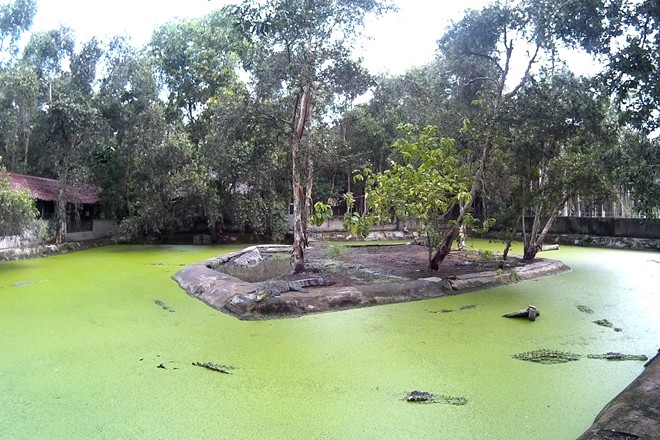 The area for crocodiles is over 1,000 m2, designed as a miniature swamp, which is similar to the natural habitat of crocodiles.
The farm staff always closely monitors the reproductive process of each crocodile, to harvest and incubate eggs in a timely manner.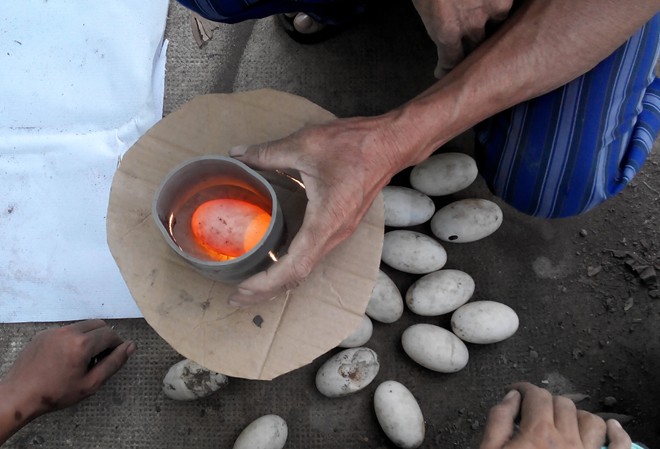 Eggs are checked before being put into an incubator.
Mr. Huynh Chau Tien, a manager of the crocodile farm, said crocodiles lay eggs from February to June. Due to abnormal weather this year, the successful rate of hatchability is about 50%. This is one of the reasons for the rising prices of baby crocodiles, VND700,000 ($33)/ a baby crocodile of 20-30 cm long.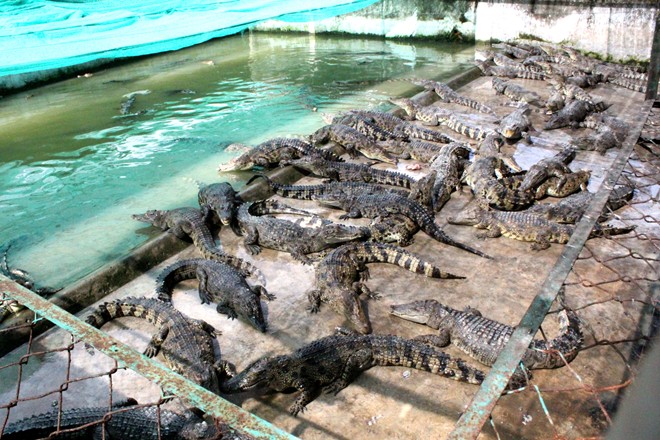 Commercial crocodiles are bred separately in wide cages, including a sun terrace. When reaching 20-30 kg of weight, these crocodiles will be sold at the current price of VND160,000-VND170,000 ($8-9)/kg. Each year the farm sells more than 1,600 crocodiles for meat while the skin is provided for its leather workshop. It also supplies over 3,000 baby crocodiles.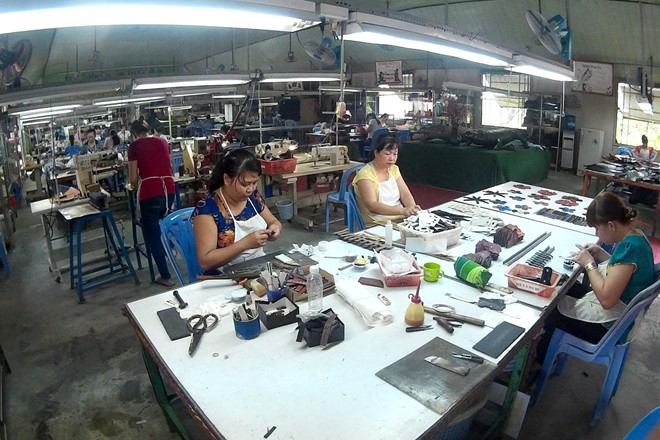 Not far from the crocodile farm is the crocodile leather workshop, where workers manually perform all the stages, from tanning to design and sewing. The workshop has about 50 employees with 5-10 years of experience.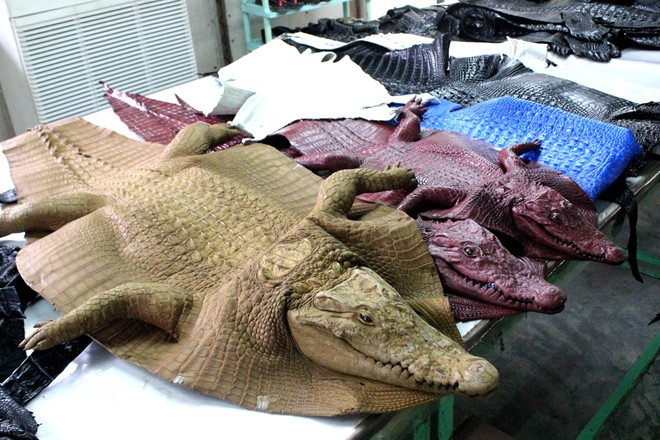 After several stages, workers have created colorful pieces of leather.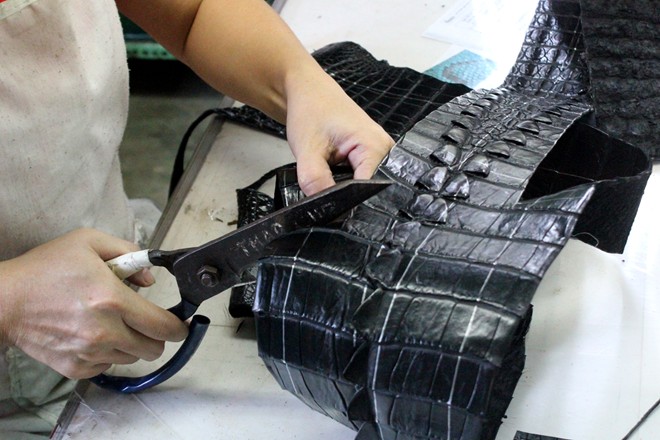 Then they begin to design products such as handbags, wallets, shoes ...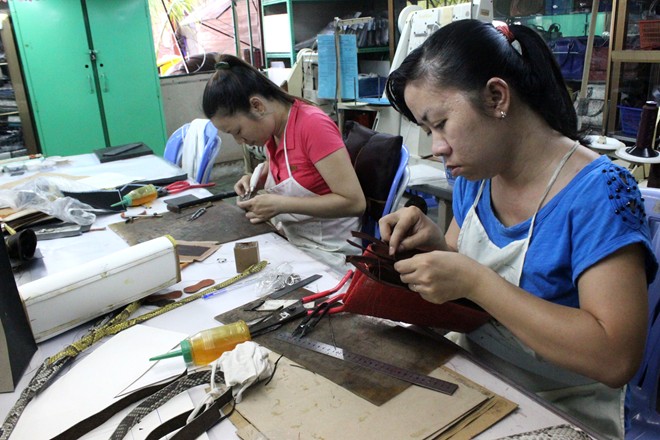 Ms. Nguyen Xuan Hien, workshop manager, said every month the workshop produces more than 2,500 products, mainly wallets, belts, watch straps and handbags. All products are handmade.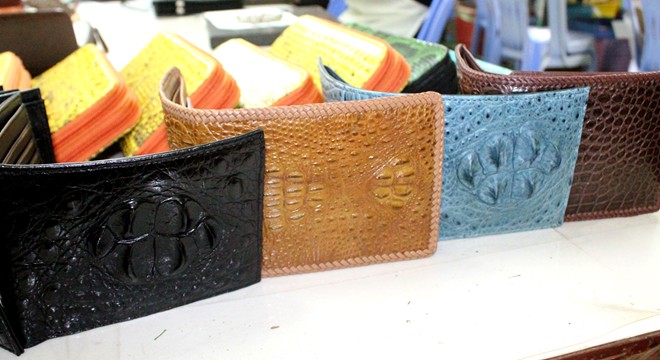 Male crocodile leather wallets are priced at VND2-VND4 million ($100-$200), and are sold at the farm shop.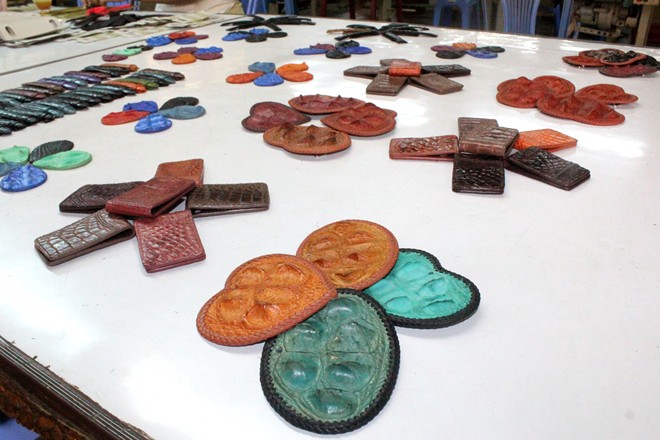 Leftovers are utilized to create key chains, name card holders, watch straps, priced from VND100,000 to VND400,000 ($5-$20) per product.
The handbags made of crocodile leather are priced up to VND20 million ($900). These products are mainly exported to European countries.
VNN/Zing