VietNamNet Bridge – On National Highway 8A, around 500m from Duc Tho town in the central province of Ha Tinh, there are many people selling wild birds. Behind them are harvested fields with bird nets.
Dangerous season for wild birds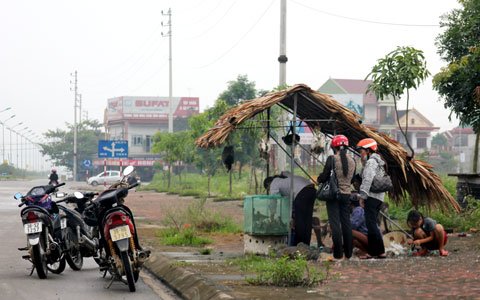 Wild birds are sold publicly along the highway. This "market" has appeared
there for several years.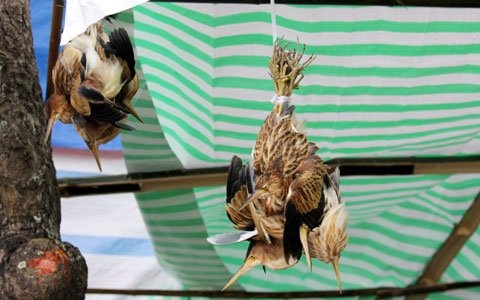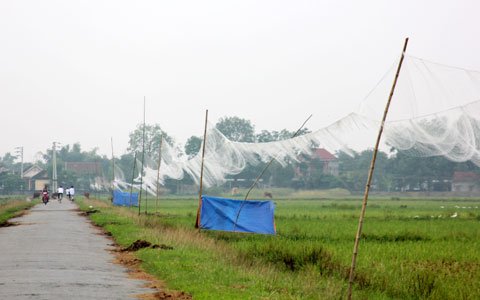 From August, after the harvest season and before the rainy season, the
"wild bird killing season" begins.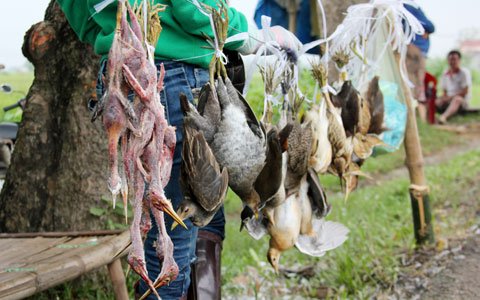 All species of birds as storks, night herons, water hens, moor-hens, spotted doves and
pelicans, are available for sale.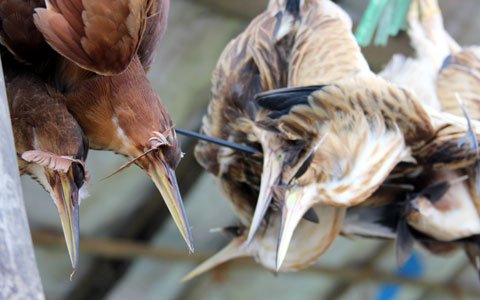 According to a salesman, the price is "soft" because this year's bird hunting season is
 a good one. Birds are sold from VND10,000 to VND60,000 ($0.4-2.8)/head.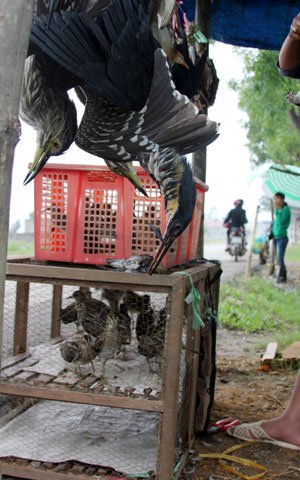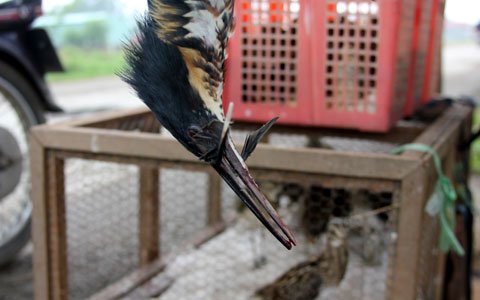 Bird sellers stitch eyes of birds with high legs like storks and night herons, by their feathers."We do so to prevent them from seeing. These birds are very ferocious and they often peck
buyers' eyes," a seller said.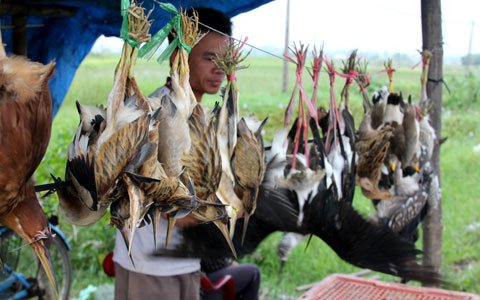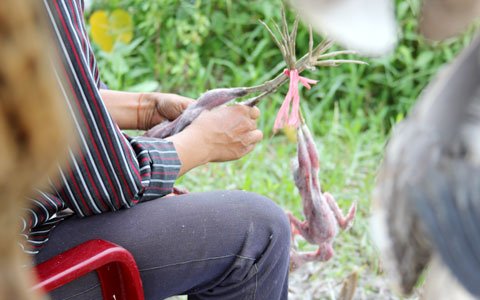 After being purchased, birds are plucked on the spot.Some buyers asked
 the sellers to barbecue birds for them.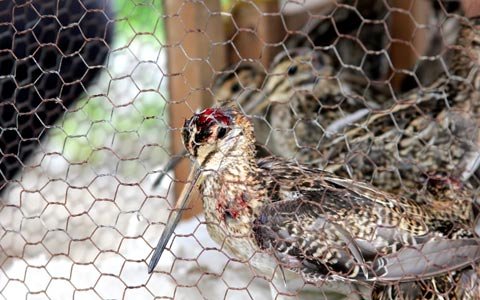 In a wood cage, dozens of birds are trying to get out by hitting their heads to the net.
Their heads are moist with blood.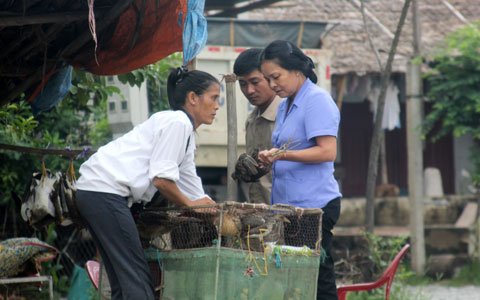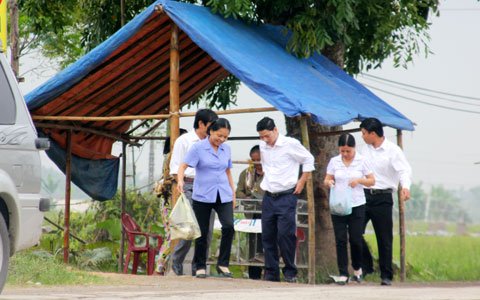 A woman said she sells a hundred of birds a day.
Duy Tuan