VietNamNet Bridge – Beautiful photos taken from a height of more than 200 m can be seen of the Ho Chi Minh Mausoleum, National Assembly Building, Hanoi Flag Tower, The Huc Bridge, Van Mieu - Quoc Tu Giam (Temple of Literature) and city squares in Hanoi.
The Ho Chi Minh Mausoleum and Ba Dinh Square viewed from a height of 200m. Inaugurated in 1975, the mausoleum consists of three sections with a height of 21.6 m. The Ba Dinh Square is 320m long and 100m wide, with 240 grass pieces. In the middle is a 25m high flag pole. This place hosts major parades and events of the country.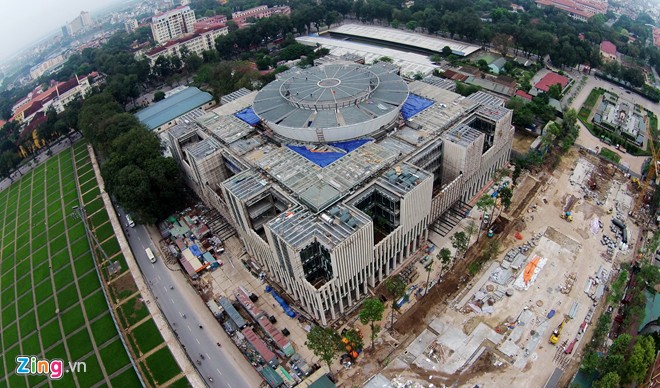 The National Assembly House is 39m high, with a square shape.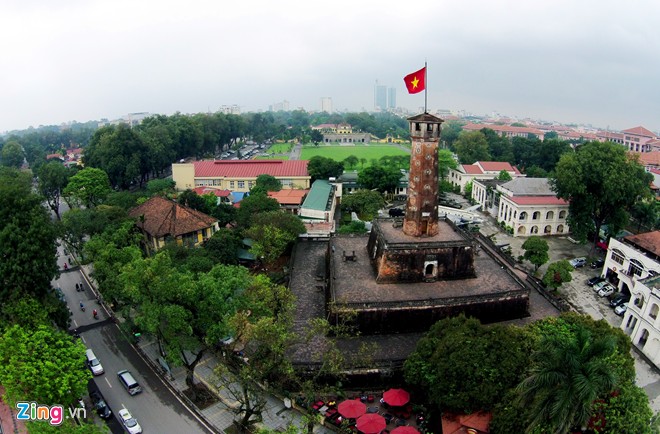 The Hanoi flagpole is located on Dien Bien Phu Street (Ba Dinh District). It was built in 1812 on the land of the Imperial Citadel of Thang Long under King Gia Long dynasty. This is one of the few structures in the Thang Long citadel that escaped from destruction from the French colonial government in 1894 -1897. The pole is over 33m high and 41m high, including the pedestal.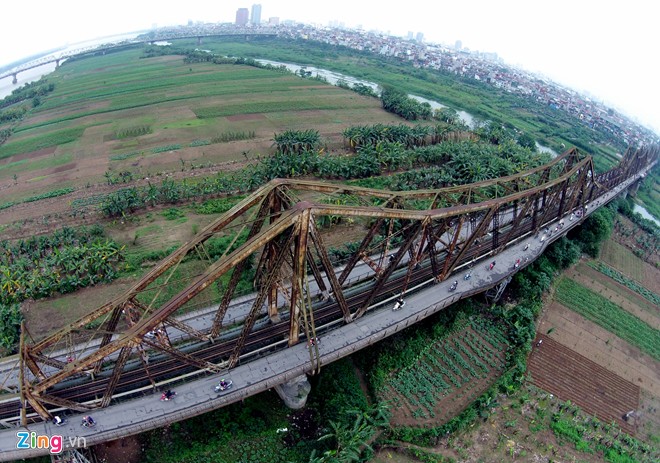 Long Bien Bridge was the first steel bridge across the Red River built by the French in 1898-1902. It was bombed by U.S. aircraft 10 times.
King Ly Thai To Monument is located between the streets of Dinh Tien Hoang, Ngo Quyen, Le Lai, and Le Thach. The statue is in the park of the same name, opened in 2004. It is a huge bronze work, with a weight of 14 tons and 3.3 m high.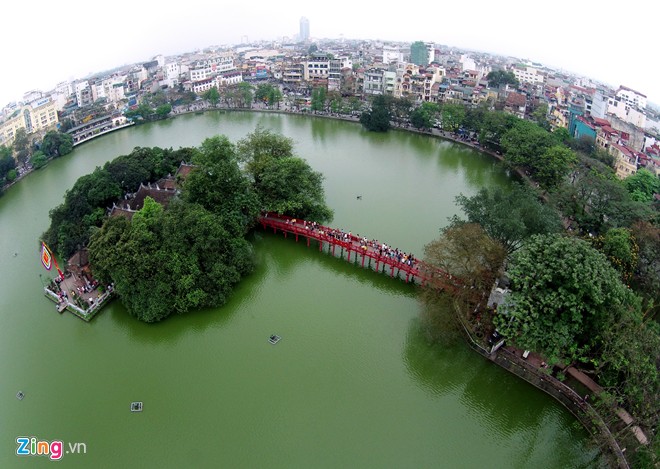 The Huc Bridge leads to the Ngoc Son Temple on Hoan Kiem Lake. The bridge was built in 1865 by Nguyen Van Sieu, a poet and great cultural expert of Hanoi at that time. The bridge consists of 15 spans, and 32 piles arranged in 16 pairs.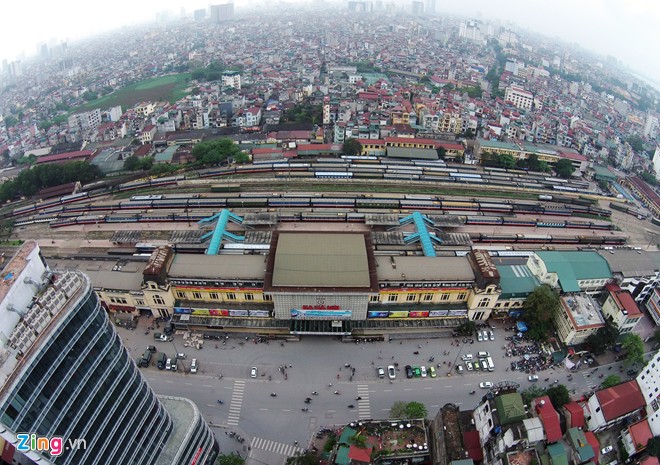 The Hanoi Railway Station is the main railway station of the capital. The station has two gates on Le Duan and Tran Quy Cap street.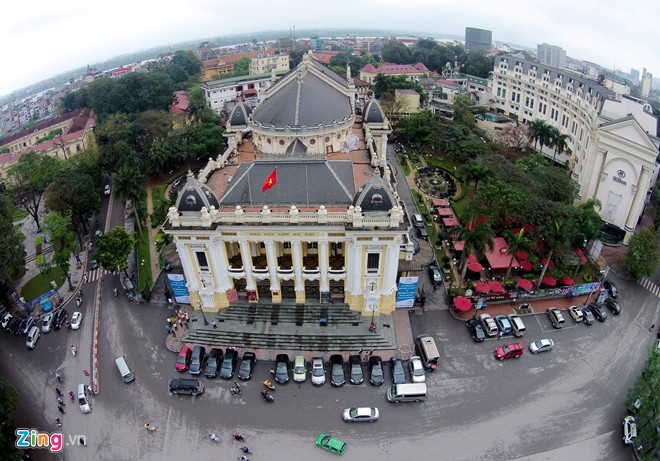 The Hanoi Opera House and Hilton Hotels. The Hanoi Opera House was built in 1911 by the French based on the form of the Opera Garnier in Paris. However, it is smaller and was built with materials suited to local climatic conditions.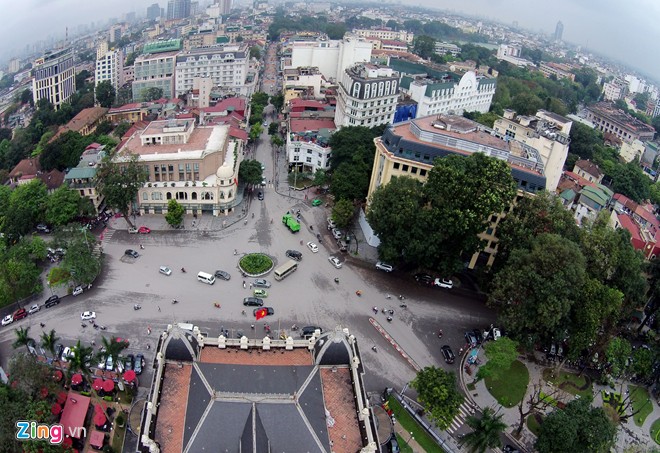 The August Revolution Square is located in front of Hanoi Opera House.
Van Mieu - Quoc Tu Giam is one of the special national relics. This is the first university of Vietnam.
Van Lake in front of the Temple of Literature.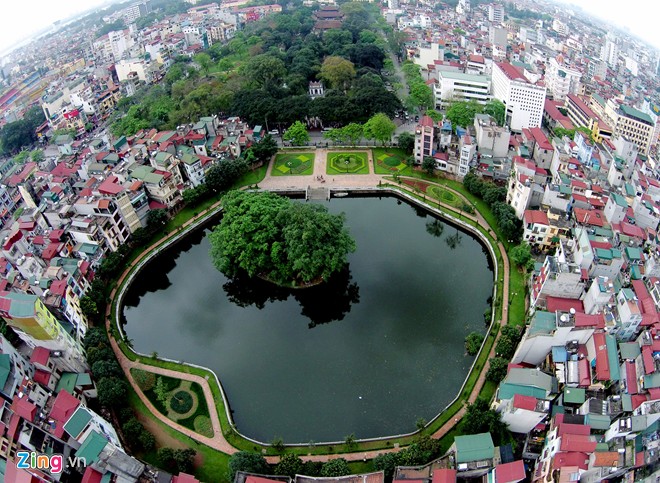 Van Mieu flower garden.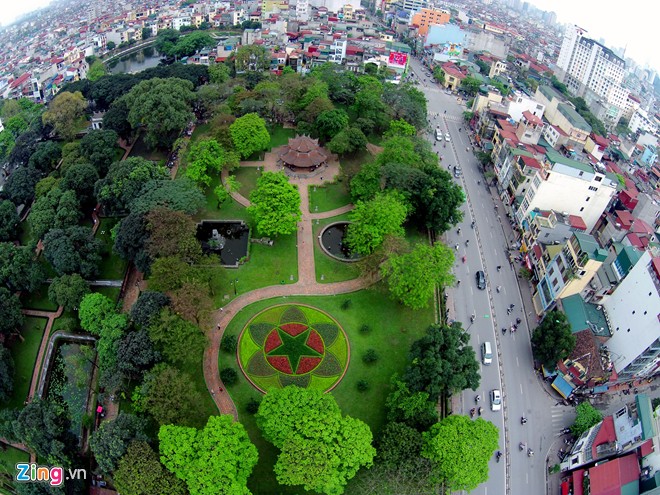 Dong Kinh Nghia Thuc Square is located near Hoan Kiem Lake. In the French colonial period, this square was named Place Negrier.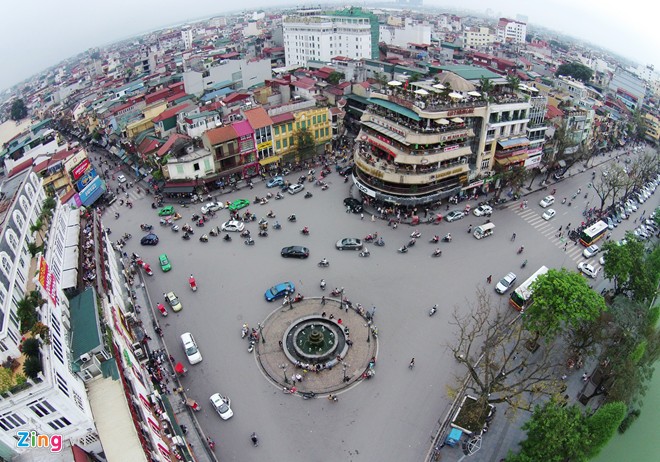 A corner of Hanoi Old Quarter seen from above.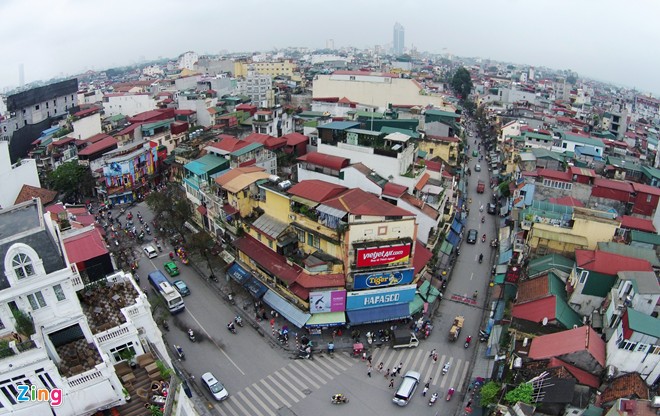 The first overhead street in Hanoi.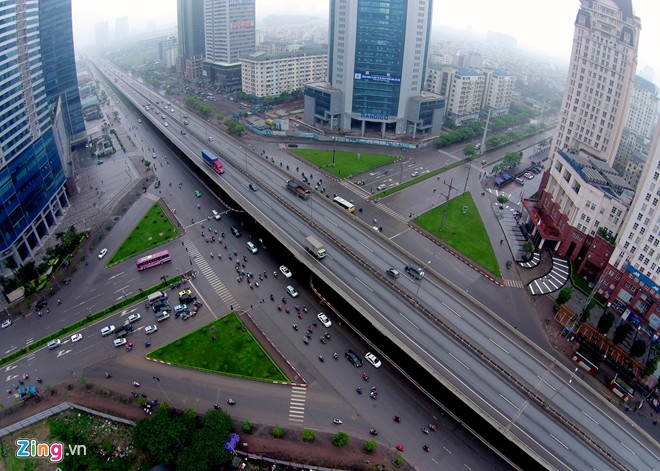 National Stadium of My Dinh.
Zing