VietNamNet Bridge – The 22,000 m2 museum was inaugurated in Dien Bien Phu City last May to celebrate the 60th Dien Bien Phu Victory.
 This work was kicked off in 2011, at a cost of VND211 billion ($10 million), covering 22,300 m². It is designed in the shape of a truncated cone, symbolizing the camouflage nets of the hat of Dien Bien Phu soldiers.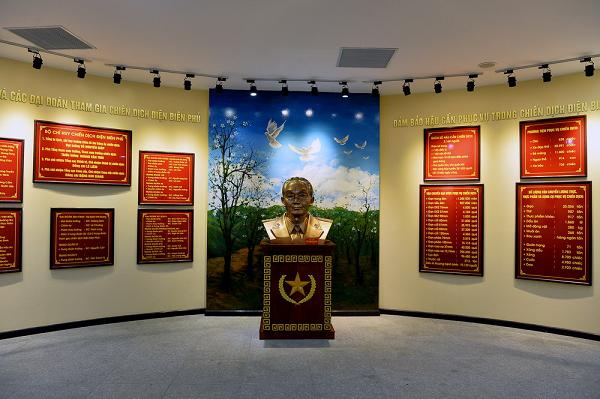 The statue of General Vo Nguyen Giap and a list of armed force heroes participating in Dien Bien Phu campaign.
The portraits of 26 heroes who contributed to the plane-shaking victory in 1954.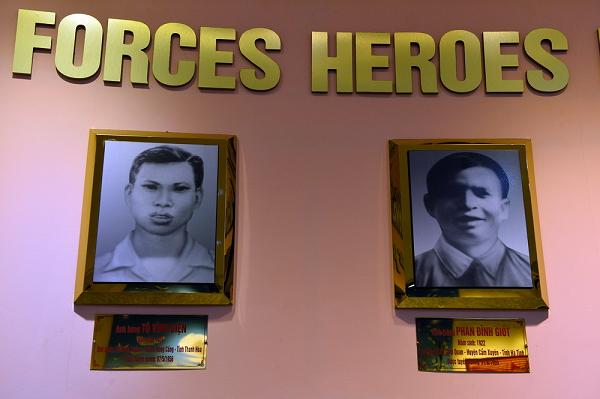 Heroes To Vinh Dien and Phan Dinh Giot in the middle.
Throughout the path are photos of the Vietnam army during the war against France. Photo: President Ho Chi Minh, General Vo Nguyen Giap and generals in a meeting.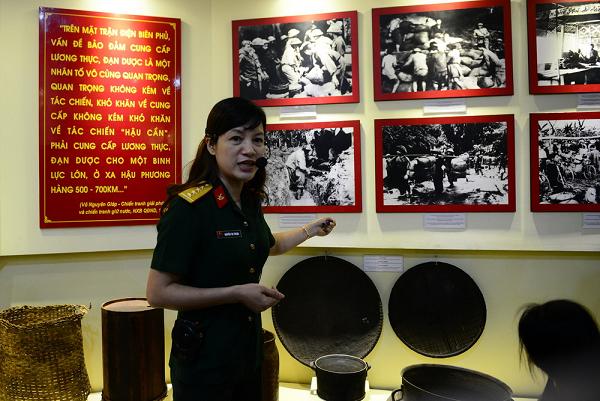 Display areas with pictures of activities of the two resistance wars against France and the United States.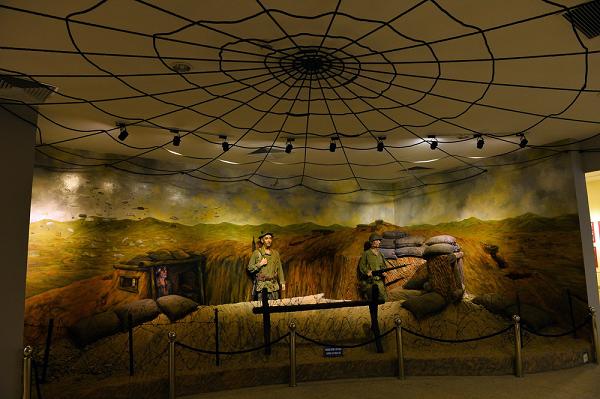 The fixed display area in the museum is divided into zones, with key themes about the war against the French from 1945 to 1953, the Winter-Spring Campaign 1953 - 1954, Dien Bien Phu campaign, and the help of the world for the Dien Bien Phu campaign.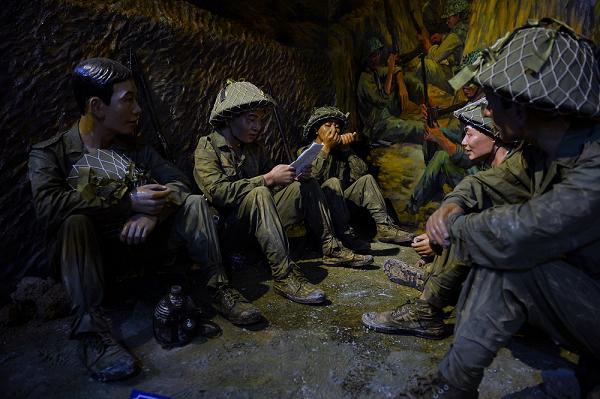 Dien Bien Phu soldiers.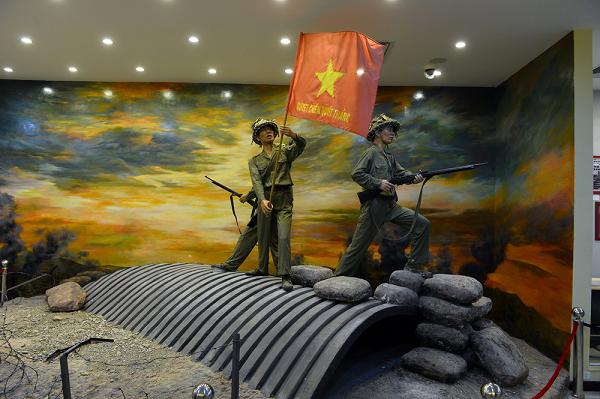 Vietnamese soldiers stand on the bunker of Christian de Castries with the flag of victory.
Pulling cannons up a hill.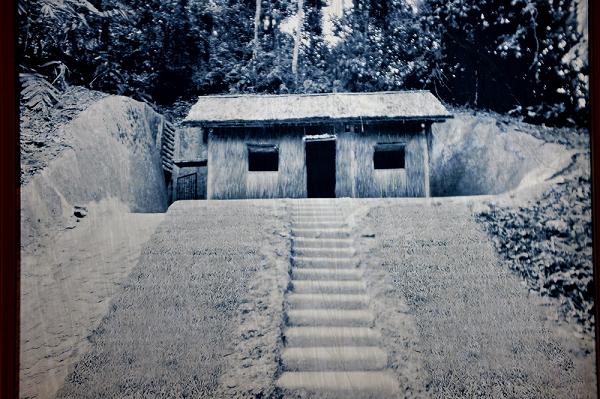 The campaign headquarters in Muong Phang, Dien Bien Phu.
A 105 mm artillery produced by the U.S. military for France. It was seized by Vietnam soldiers in the Border campaign in 1950 and then used to attack Him Lam in the Dien Bien Phu campaign on March 13, 1954.
DKZ 75 mm gun of battalion 130 used in the battle at D Hill.
The bike of a transporter used to carry up to 320kg of goods/time for the Dien Bien Phu campaign.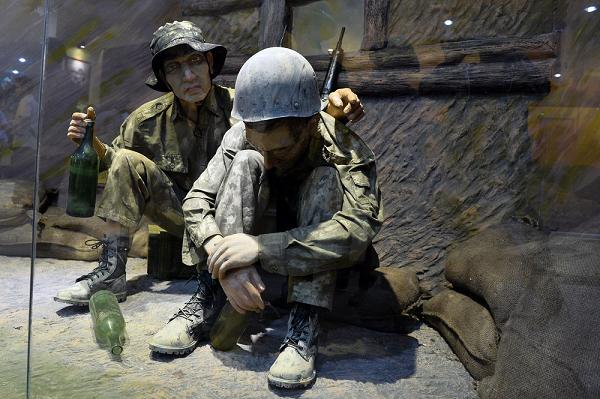 French soldiers.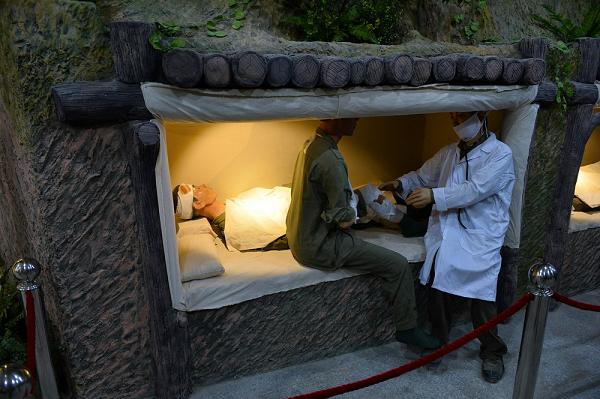 Medical emergency forces.
Kien Thuc