VietNamNet Bridge - Bui Van Niem is willing to sacrifice his own interests for the great duty assigned by the country: taking care of and operating six lighthouses in the Truong Sa Archipelago (Spratly Islands).
In the waters of the Spratly Islands, the imposing lighthouses not only help vessels locate their positions at night but they are also the sovereignty milestone of Vietnam.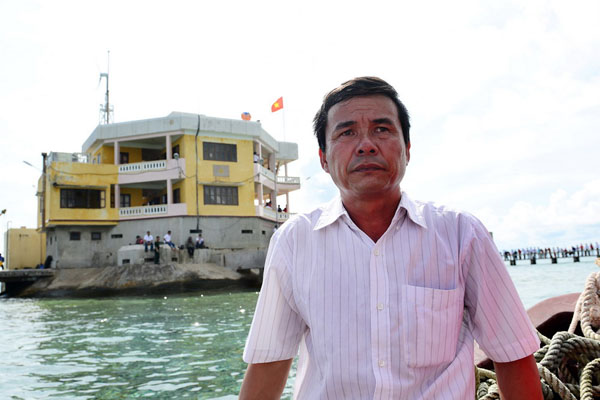 Over the past 20 years, Mr. Bui Van Niem, 51, a native of Hai Duong province, has been guarding the six lighthouses on the islands of Da Lat, An Bang, Son Ca, Tien Nu, Sinh Ton and Da Tay.
Niem said he began the job at the age of 31, after graduating from the marine worker training school.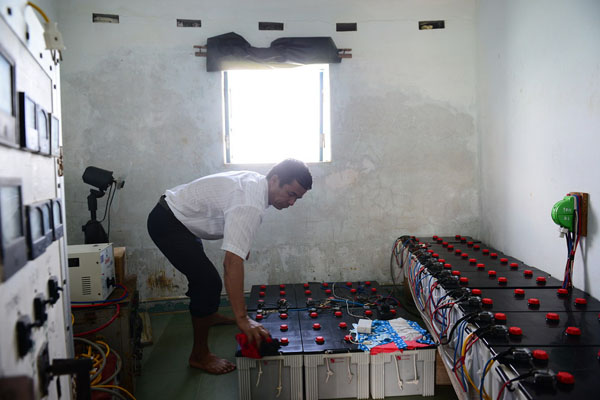 He has been guarding the lighthouse on Da Tay Island for six years. Each lighthouse is operated by six workers. At 8am and 3pm every day, Niem and his colleagues transmit weather information and information on activities of vessels in the area  to the mainland.
The lighthouse is fueled by solar energy so Niem must ensure its continuation by diesel engine at sunset, even on stormy days. Salt water and the sea breeze also damage the machines so Niem and his colleagues have to clean the lighthouse regularly.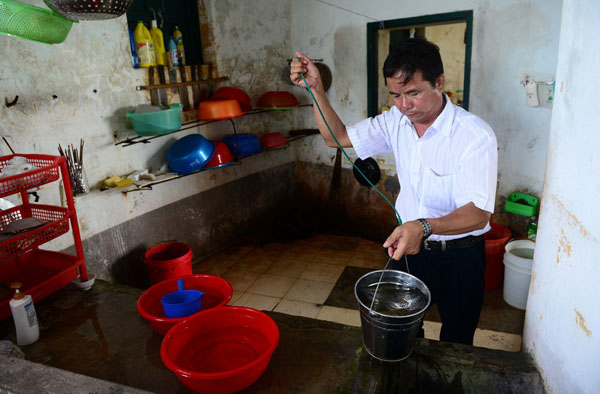 Niem said after nearly 20 years working on islands he is familiar with the quiet and hard life on islands. "Gradually I loved this job. The living conditions here are also getting better," he said.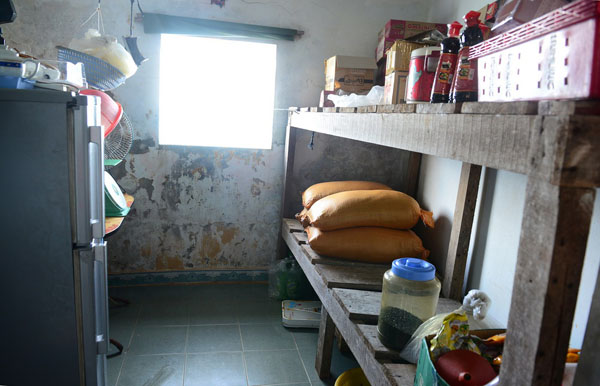 Every two months, lighthouse guards are supplied with equipment, oil, food and basic necessities.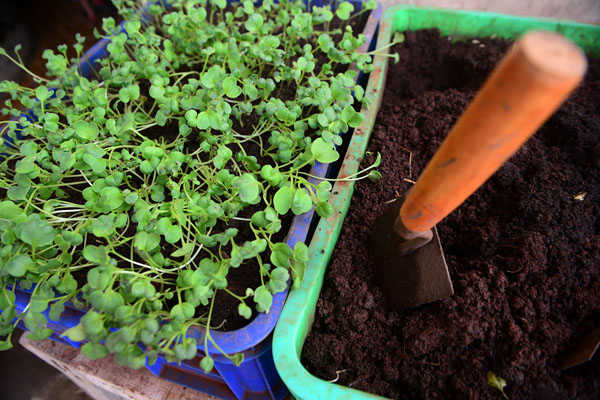 Green vegetables are quite scarce but lighthouse guards grow vegetables in trays, to supply all year round. "During my free time, I catch fish to improve the meal," he said.
Lighthouse guards use solar power and generators for lighting and gas for cooking.
The bedrooms of Niem and his colleagues spin around the windows of the lighthouse so they can easily detect incidents.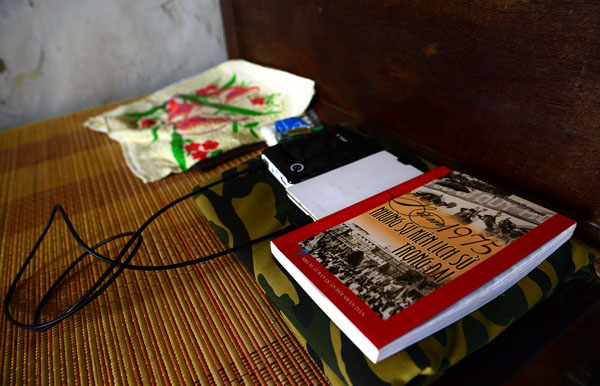 In the afternoon, Niem often plays chess and table tennis with naval soldiers. He reads book and calls home at night.
Niem said he worked at each lighthouse for 5-6 years. Each nine months he went home and stayed with for 2-3 months. He has a daughter and two sons. He is going to retire in four years.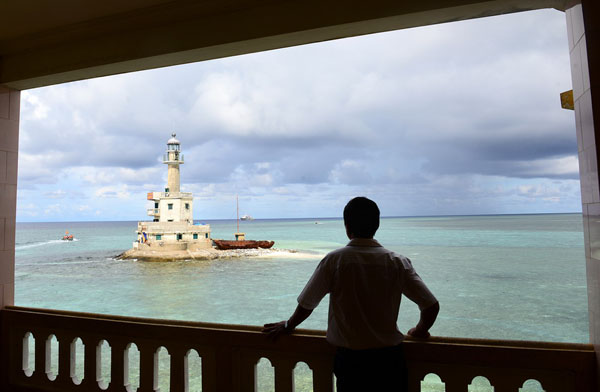 During his time on Da Lat Island, he could not attend the wedding of his eldest son and in last May he could not attend the funeral of his mother. Although he was very sad, he is determined: "Homeland is above all." He is proud to keep the lighthouse work to assert sovereignty over the Spratly Islands of Vietnam.
Tri Thuc