VietNamNet Bridge – For the past three decades, Dr. Ta Thi Chung has been on the staff of the Hoa Binh (Peace) Village, teaching nearly 200 children who have been affected by Agent Orange.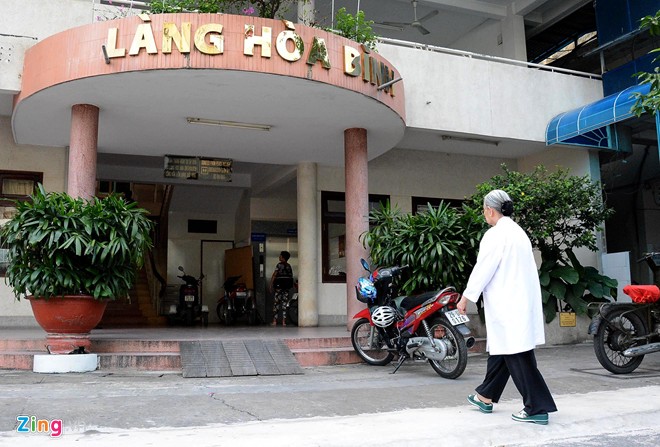 Every day, Mrs. Chung goes to the Hoa Binh Village of the Tu Du Hospital in Ho Chi Minh City at 6am to help prepare food for disadvantaged kids, to wake them up for breakfast and to go to school.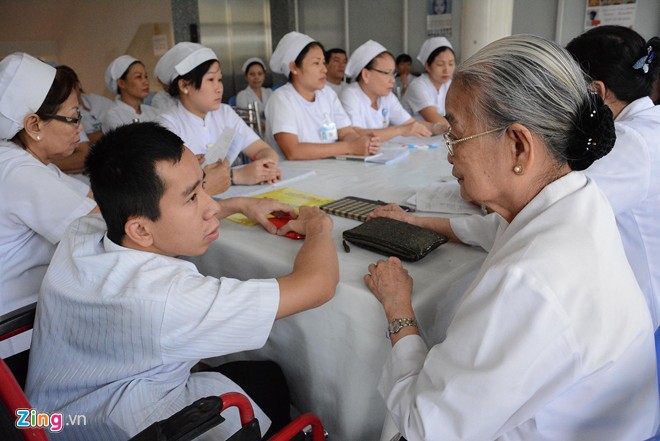 Mrs. Chung, 83, a native of Ben Tre province, was the vice director of Tu Du Obstetrics Hospital from 1975 to 1998.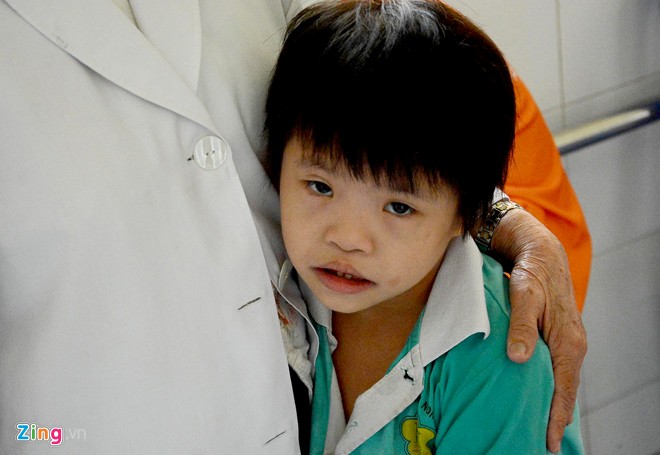 She is also one of the founders of the Hoa Binh Village for AO child patients and disabled kids.
She is also one of the founders of the Hoa Binh Village for AO child patients and disabled kids.
Currently, the village is the home to 60 children who are victims of Agent Orange; some of them were abandoned by parents.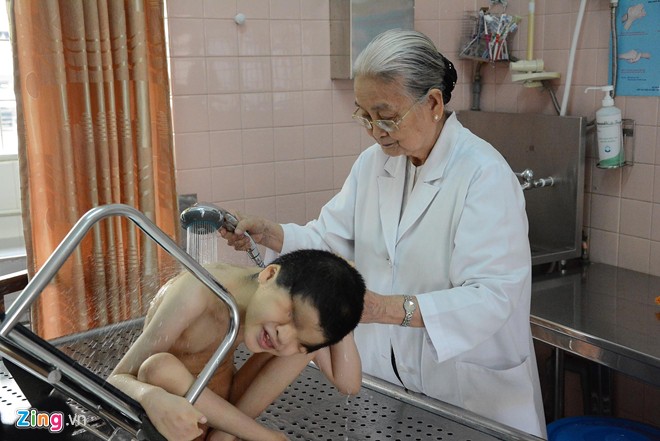 "To me, the great joy is to see the kids – although with a disability - still striving to learn and training themselves to become useful citizens. I only wish that they can go to school and find a job in the future," Mrs. Chung said.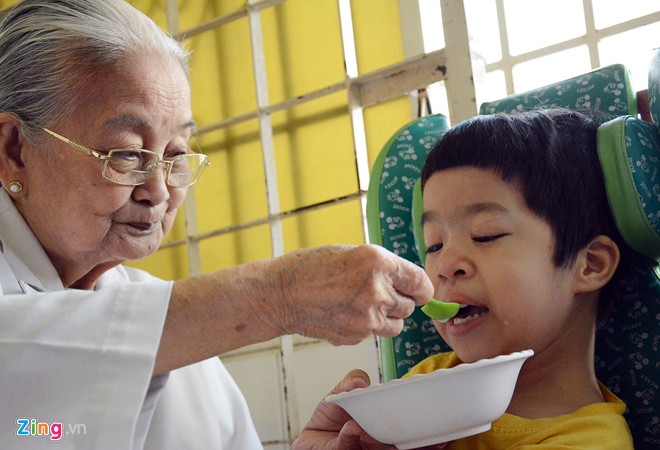 Tran Thi Vy, 13, is one of the youngest children in the village who has received much love from Mrs. Chung.
Chung has worked at the village for nearly 39 years.
"The idea of setting up a place for child victims of Agent Orange came from the fact that many babies born with deformities were abandoned by their families at the Tu Du Hospital," Dr. Chung said.
Mrs. Chung is teaching a disabled kid.
Nguyen Thi Thuy Giang is very happy to see her "grandma".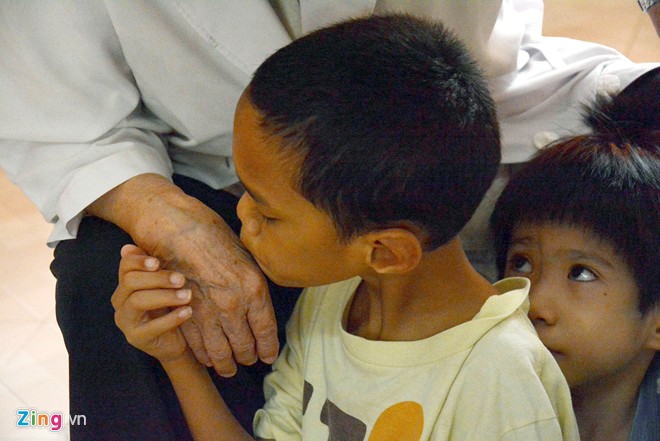 The people who work there said Mrs. Chung works with enthusiasm and immense compassion. "Mrs. Chung is a very special and a venerable woman," a staff person said.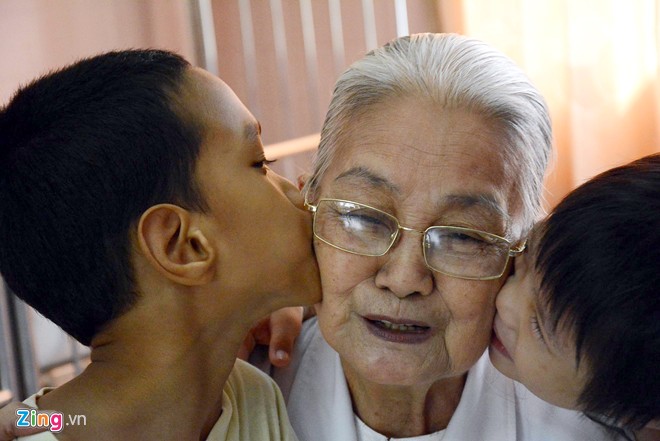 For her, it is a priceless gift when the children are behaved and study well.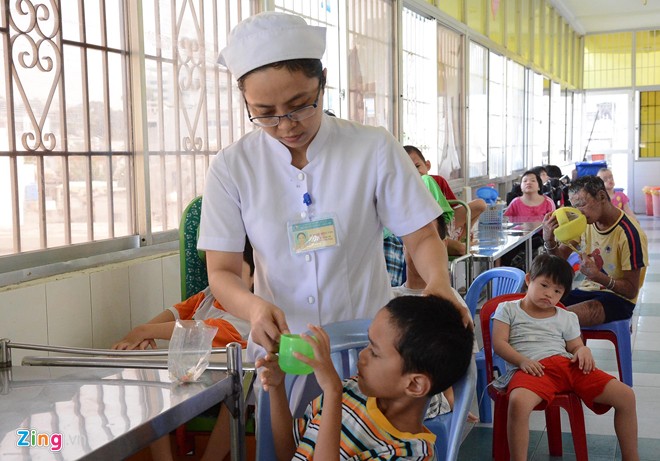 The Hoa Binh Village is the place where Mrs. Trung devotes her love to so it is not a surprise when 60 kids here all call her "grandmother".
The Village has 39 staff and 36 are women.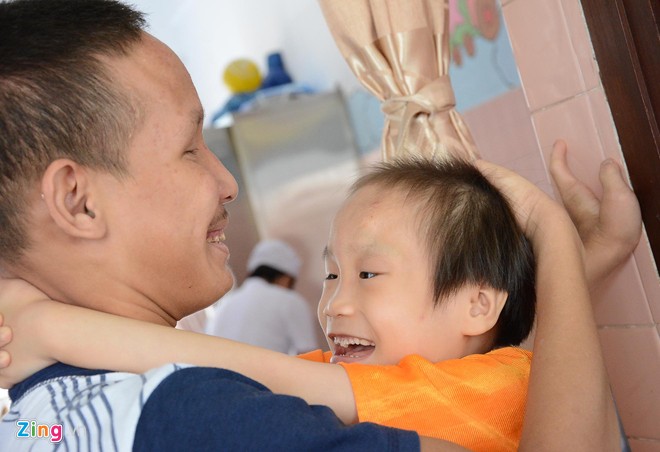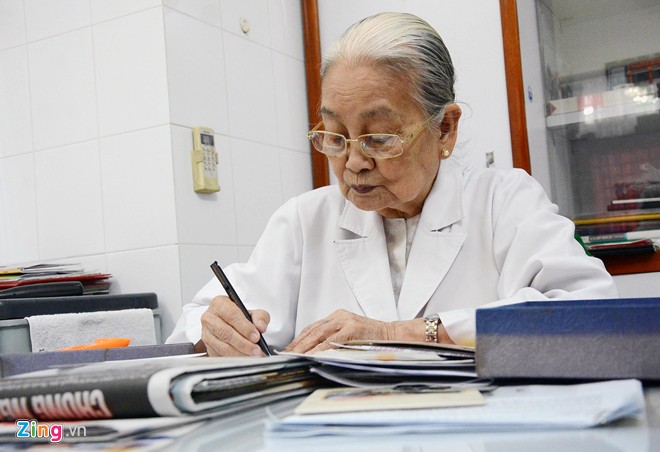 To honor her silent contribution, Mrs. Chung was presented the title People's Doctor and the second class Independence Medal.
The Peace Village is now her second home.
Zing/VNN