VietNamNet Bridge - Many skilled electronic technicians at Nhat Tao Market in District 10, Ho Chi Minh City, can turn old computers into TV sets to sell to the poor in the southwestern region.
To turn old PCs into cheap TVs, electronic goods traders at Nhat Tao Market usually buy old computer screens from waste collectors.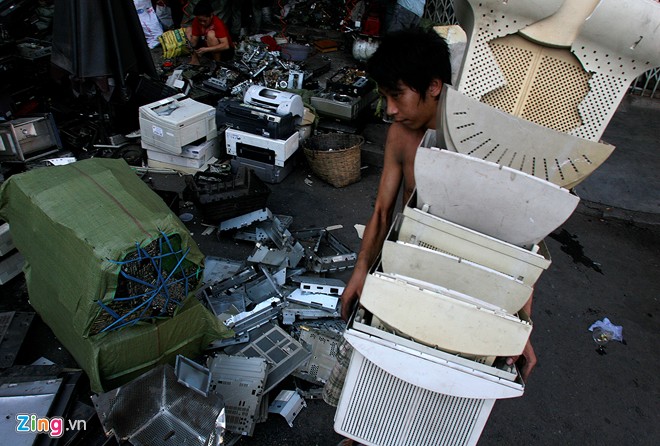 At Nhat Tao Market, they evaluate and classify PC components. The plastic shells are sold to waste traders.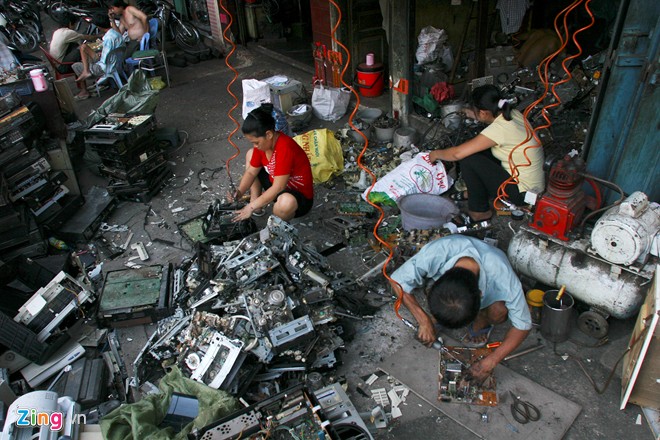 They collect chips form electronic circuit boards and sell capacitors to electronics repairmen. In this market, buyers can find all kinds of computer parts at large volumes.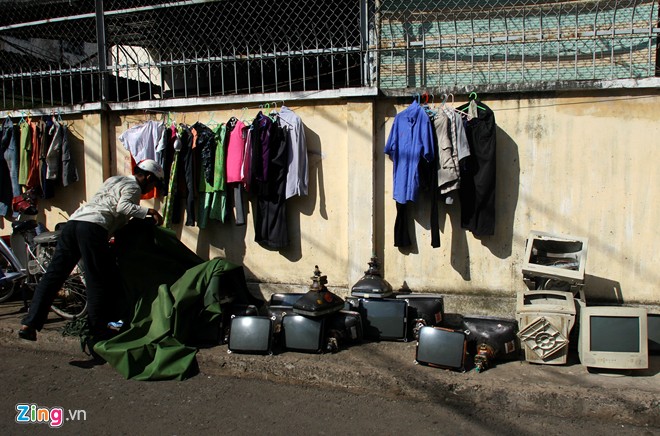 After old computers are disassembled, the most valuable thing is the picture tubes, which are classified by value. They are then revamped.
Good picture tubes can be sold immediately for VND150,000-VND200,000/tube.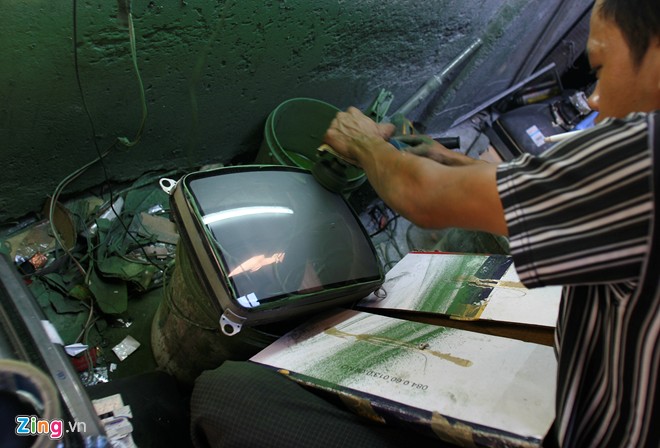 These tubes are refurbished. They are polished at the cost of VND10,000-20,000/tube.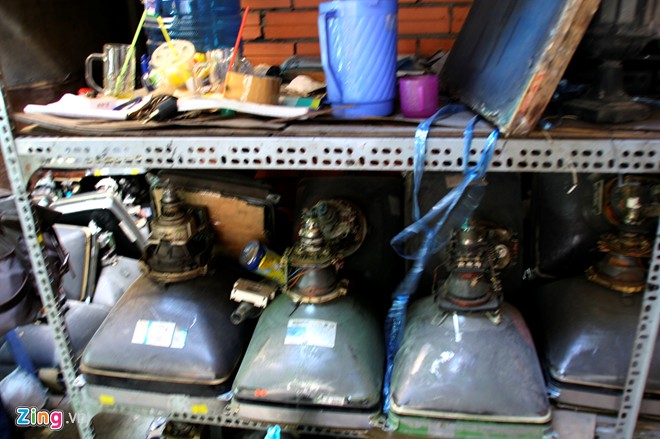 Refurbished picture tubes are ready for sale.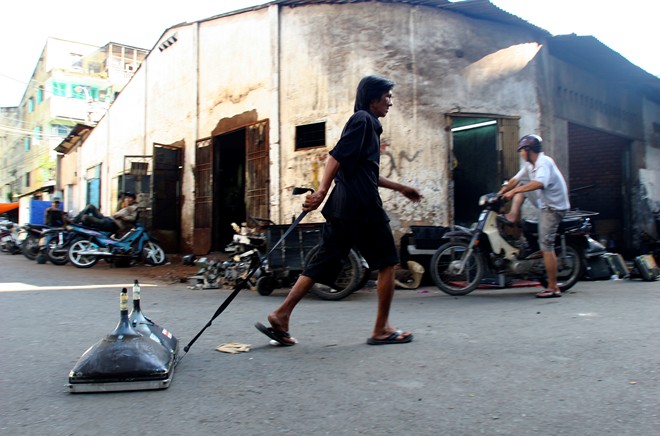 The broken tubes are smashed and sold for glass melting furnaces.
This woman's job is breaking broken picture tubes and put them into bags. Each day she processes more than 100 picture tubes. This is hard and toxic work.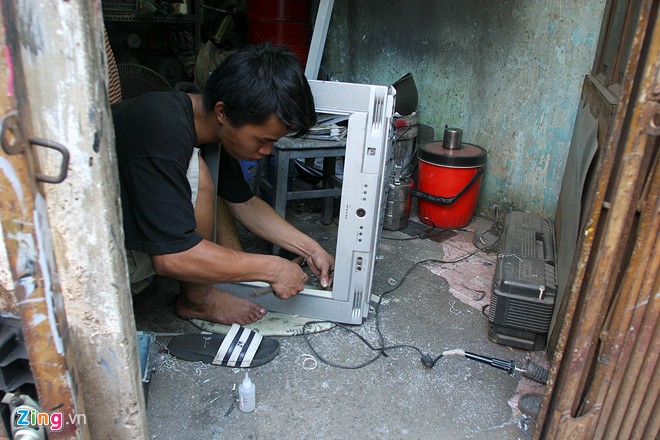 Plastic covers for PCs-TVs are produced by plastic enterprises in Cho Lon.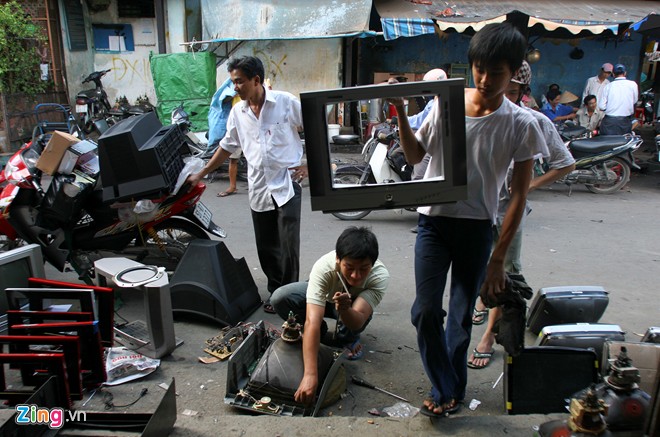 Workers only need to assembly refurbished picture tubes and Chinese chipboard into plastic covers to make a TV set.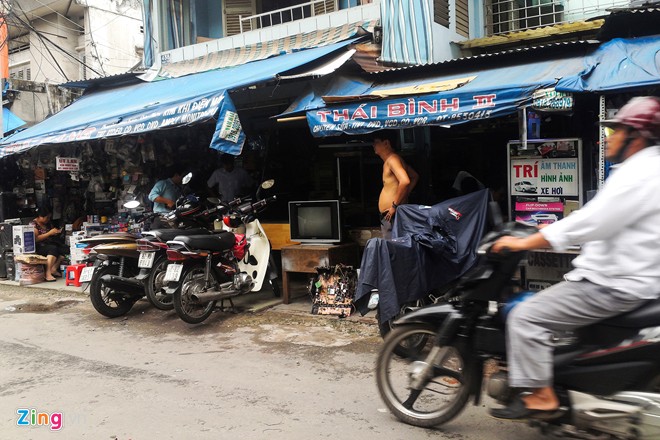 The TVs that are assembled from old computer monitors are sold at prices from $10 to $50.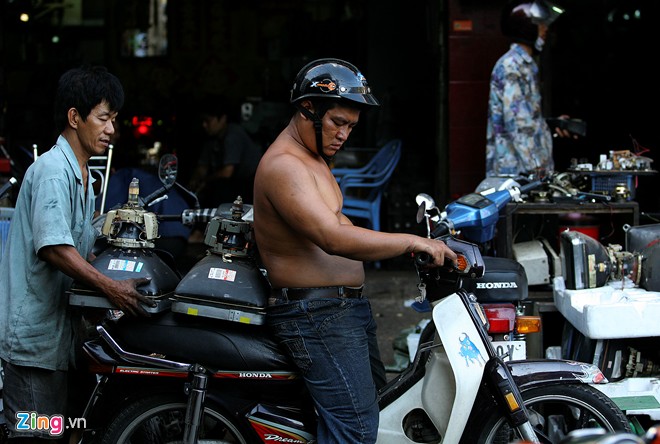 From an economic perspective, this kind of TV set meets the needs of a majority of people with a low income. 
Zing/VNN