VietNamNet Bridge – Mit Nai-Dan Tien area in Can Tho City includes many historical and cultural relics such as Mit Nai Market, Dan Tien Pagoda and Thay Cau Garden.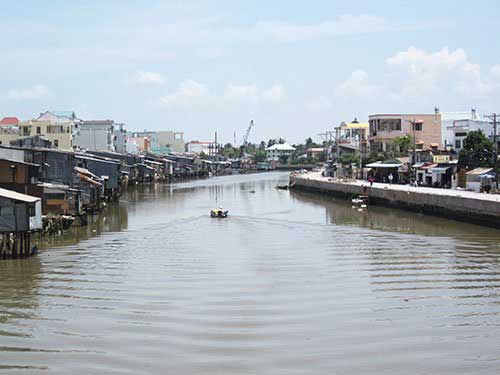 A corner of Cai Khe Canal leading to Mit Nai Market.
The small area is big enough for tourists to explore the culture and landscape of this location in the Mekong Delta.
The area starts from Mit Nai Market nestled on Huynh Thuc Khang Street, selling fresh agricultural products and local specialties. At the beginning of the market near Nhi Kieu Bridge is Thoi Long Pagoda. Walking along Cai Khe Canal for about 400 meters, tourists will see Thien Quang Pagoda by the river.
Walking a further 200 meters, tourists will see Dan Tien Pagoda with Quang Xuan and Hiep Minh pagodas. The sanctuaries will give visitors an experience of the area's past and folklores with many ancient decorations, architecture and beautiful scenery.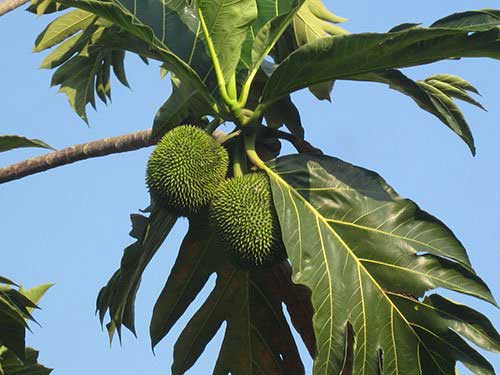 Mit Nai (breadfruit) trees.
Heading to the pagodas, tourists will see some old mit nai (breadfruit) trees and they should also stop off at Alley No. 149 which leads to Thay Cau Garden. The garden will amaze guests with many kinds of ornamental trees, flowers, lotus pond, fish pond and a small bridge. The setting there is very romantic and pure so visitors can enjoy the stillness and fresh air.
Further up the road is Ngong Canal, where travelers will see Buu Tri Pagoda which is home to many orphaned kids and many charitable activities.
Source: SGT