VietNamNet Bridge - The monkey bridges of Vietnam are picked by the American famous travel magazine, Travel & Leisure, among the world's most dangerous bridges.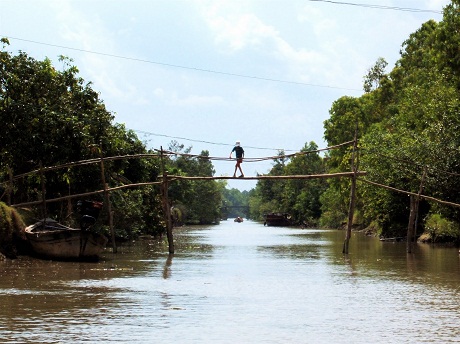 A monkey bridge.

Almost all countries have characterized bridges. The bridges reflect the lifestyle and customs of the local people. There are extremely odd bridges that many tourists feel very scared when they pass them, like playing a risky game.
It is thanks to these impressive bridges that visitors will remember the lands that host the odd bridges, which gave them memories "of a lifetime." Many people even go to a place to set foot on the bridges that give them thrills.
In July 2012, the Toptensthings voted for Vietnam's monkey bridges in the top 10 scariest bridges in the world. The Travel & Leisure recently chose Vietnam's monkey bridges one of the scariest bridges worldwide.
This magazine described the monkey bridges as follows: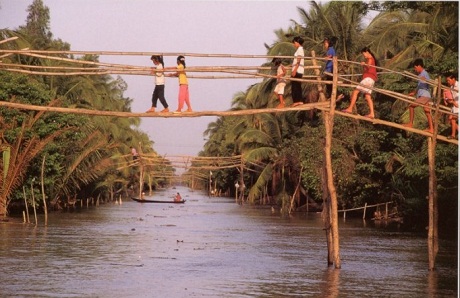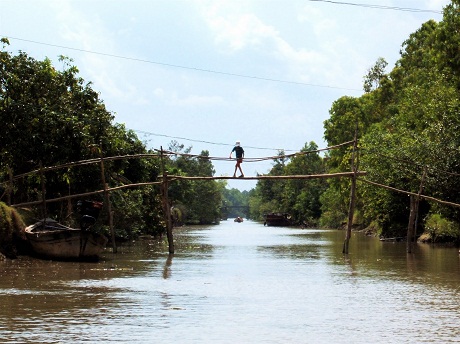 "It may seem that only monkeys could make it across traditional monkey bridges - after all. They're typically made of a single bamboo log and one handrail. However, the name comes from the stooped monkey-like posture you have to maintain when crossing, so as not to plunge into the river below.
Where: Various points across the Mekong Delta at the southern tip of Vietnam.
Stats: These bridges are built by hand by local residents and vary from town to town. Newer ones are made of concrete.
Other bridges in the list include: Hussaini Hanging Bridge of Pakistan, Sidu River Bridge of China, Seven Mile Bridge in Florida (USA), U Pain Bridge in Myanmar, Deception Pass Bridge in Washington (USA), Iya Valley Vine Bridges and Musou Tsuribashi, Japan in Japan, Captain William Moore Bridge in Alaska (USA), Cikurutug Bridge of Indonesia, Canopy Walk in Ghana, Lake Pontchartrain Causeway in Louisiana (USA), Millau Viaduct and Aiguille du Midi Bridge in France, Vitim River Bridge and Volgograd Bridge in Russia, Road Between Tierradentro to La Plata in Colombia, Quepos Bridge in Costa Rica, Royal Gorge Bridge in Colorado (USA), Trift Suspension Bridge of Switzerland, Carrick-a-Rede Rope Bridge in Northern Ireland, Capilano Suspension Bridge in Canada, Mackinac Bridge in Michigan (USA), Puente de Ojuela in Mexico and William Preston Lane, Jr. Memorial Bridge (Bay Bridge) in Maryland (USA).
Some other bridges in the list: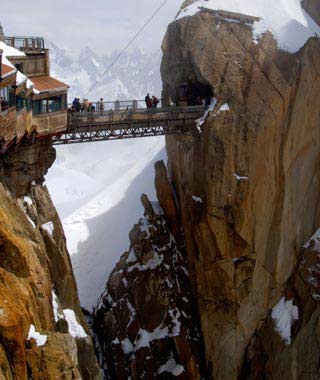 Aiguille du Midi Bridge, France.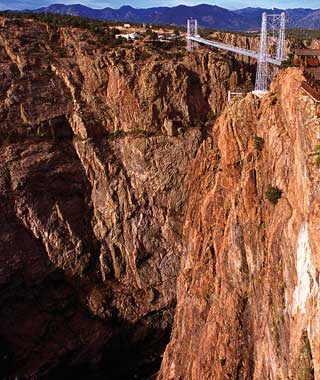 Royal Gorge Bridge, Colorado.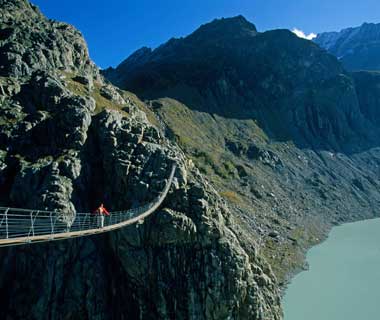 Trift Suspension Bridge, Switzerland.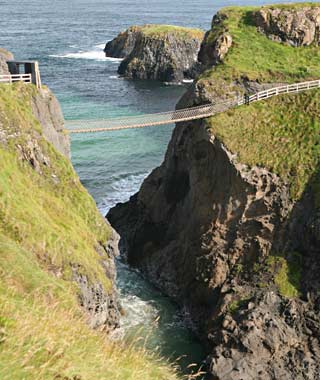 Carrick-a-Rede Rope Bridge, Northern Ireland.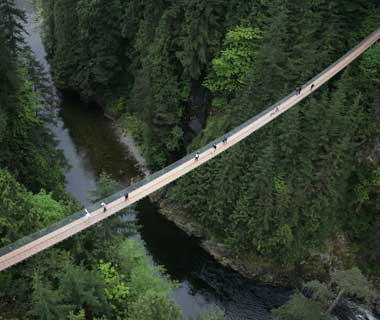 Capilano Suspension Bridge, Canada.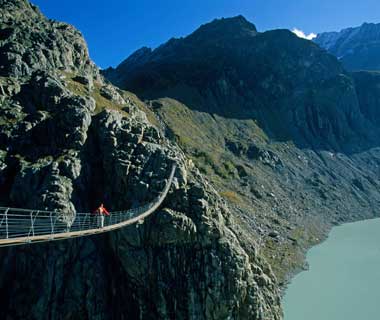 Puente de Ojuela, Mexico.
Hussaini Hanging Bridge, Pakistan.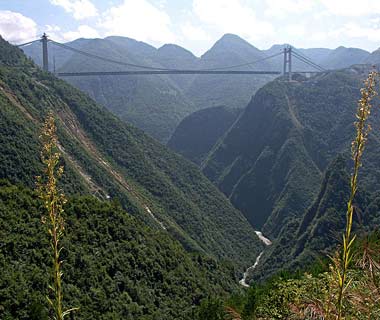 Sidu River Bridge, China.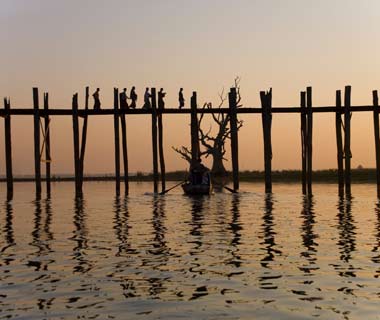 U Pain Bridge, Myanmar.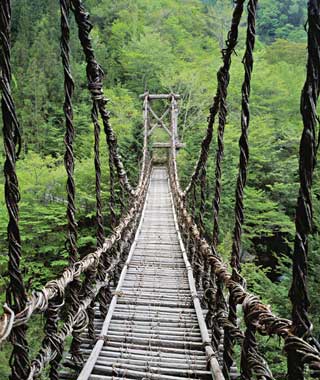 Iya Valley Vine Bridges, Japan.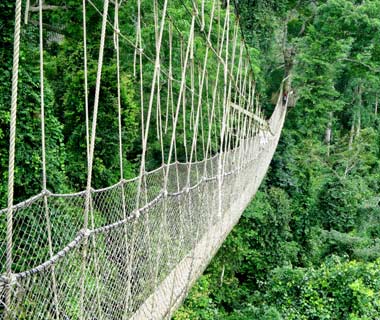 Canopy Walk, Ghana.
T. Van