Experts from the Tourism Promotion Organization for Asia Pacific Cities (TPO) will visit HCMC for discussions about smart tourism on June 21.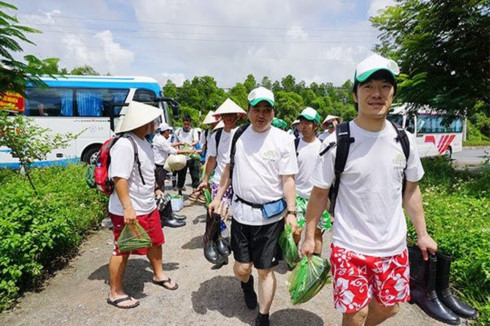 In addition, some 20 tourism operators in the region will come to Vietnam in search of business opportunities and partnerships with local firms.
The two events are among key activities of the eighth TPO Forum, which is set to take place from June 21 to June 22 in HCMC.
Nguyen Thi Anh Hoa, deputy director of the municipal Department of Tourism, said that over 130 delegates will participate in the forum, including leading professors from the Republic of Korea, Malaysia and local experts, jointly discussing measures the city needs to put in place to create an ecosystem to develop smart tourism. 
Participants will be briefed about smart tourism models and lessons learned from cities that have been successful in applying smart tourism. "We will learn from these experiences so we can make plans for the city's tourism", said Hoa at a June 15 press conference announcing the event.
TPO, a network of Asia Pacific cities cooperating in the field of tourism, has a membership of 86 cities and over 45 members, which include educational institutions, tourism authorities, and enterprises. 
Apart from presenting smart tourism solutions, this year's forum will conduct a range of activities for the delegates, such as a trade meeting entitled "TPO Travel Trade", an expo on smart tourism, the 31st TPO Executive Committee Meeting, bilateral meetings among TPO city members, and visits to HCMC tourist attractions.
At the TPO Travel Trade meeting, the department will focus on introducing startups in the travel sector, particularly those firms in technological partnerships with overseas companies, including firms launching apps, using visual reality technologies to support tourists to explore museums and historic sites in the city, or hotel management apps and online travel websites, Hoa added.
Saigon Times