Emerging centuries ago as a sand islet in the middle of the Thu Bon River, Cam Nam Commune has been known by several names: Con Hen, meaning mussel islet, and Con Bap, maize islet. It has drawn migrants seeking lives as successful peasants since the late 14th century. The commune, 3km south of Hoi An ancient town, has now become an eco-tourism destination with tranquil rural scenery and traditional farming on the river banks. Bui Hoai Nam reports.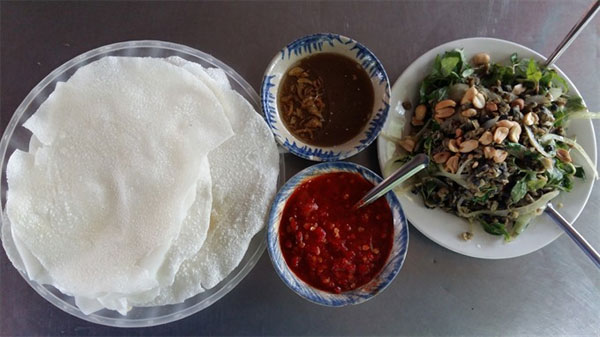 Tasty: Mussel, rice pancake and fermented fish sauce is a speciality of Cam Nam commune, just 3km away from Hoi An City. — VNS Photo Cong Thanh
Cam Nam Commune rises up on a 3km-long islet in the middle of the Thu Bon River, dividing the lower section of the longest river in Quang Nam Province into two branches.
The commune with a population of 6,700 is sandwiched between Hoi An Town and the Duy Vinh fishing village in Duy Xuyen District.
Previously, Cam Nam residents travelled only by boat to exchange farm produce and fished for food for the Hoi An Market. A bridge was built in 1995.
Maize is grown on 10 per cent of the commune's crop land, along with profitable chili, ground-nuts and beans, creating a stable income of more than VND100 million (US$4,400) each year for 100 households.
Nguyen Moi, 69, said farming and fishery had remained the major trades in the village since the 14th century.
"Farming has been the major job for generations, and it still creates good income for us. I could earn good income (about $4,800) from rotating crops of maize, ground-nut, chili, melon and bean on a 7,500sq.m farm," Moi said, adding that rice cannot grow well in the area. "Maize has been a major crop and a trademark of the commune since it has been grown as a main food for villagers for centuries."
Do Xuan, 65, said maize is usually grilled or boiled for snacks, but villagers have also created various dishes with maize such as milk, spring rolls, wine, and sweet pudding.
Xuan said more than 10,000 pieces of corn on the cob are used at the annual festival on the 20th day of the first lunar month – the day that villagers host a ritual praying for a bumper harvest.
"The annual festival has been promoted as an event to lure tourists since 2014. Tourists can find a rural, tranquil and scenic site for rest at the weekend and a unique cooking style emphasizing white maize," he said.
He said maize farming could draw tourists, just as vegetable gardens have lured visitors seeking to learn about food cultivation and cooking techniques in Tra Que Village, east of Hoi An Town. 
"Tourists often pedal from Hoi An Town to our farms, and they are invited to do farming with us. The tranquil village offer tourists a quiet site away from the hustle and bustle of Hoi An," he said.
New trend
Local villagers have gradually shifted their work away from pure food production to tourism and services based on farming.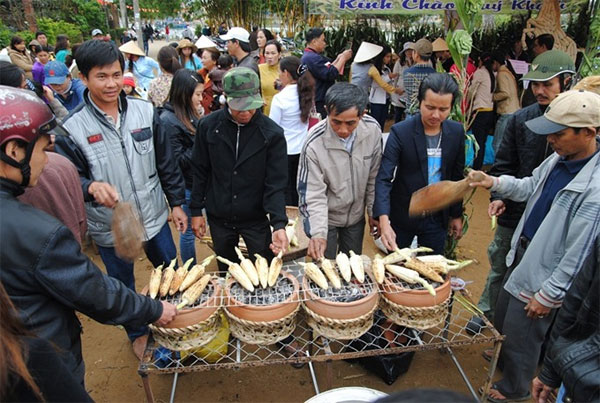 Corny: Local residents grill white maize in the Maize Festival in the second week of the Lunar New Year in Cam Nam Commune. — VNS Photo Cong Thanh
"Tourism has been developing in the last five years in the rural areas of Hoi An, including Cam Thanh, Cam Kim, Tra Que and Triem Tay. We have also changed," said Pham Kieu, chairman of the Cam Nam Commune People's Committee.
"Community-based tourism is an option for sustainable development when villagers can earn more from their farms if they offer farm produce as well as tourism services," Kieu said.
He said home-stays, fisheries and handicrafts contribute 82 per cent to the communal coffers each year. Tourism started booming in the commune in 2013.
"The Con Bap Eco-Resort, which opened last year on 27ha of land with total investment of $42 million, will provide 142 hotel rooms, a restaurant, a township residential area, and a museum in 2019," Cu said.
He said the commune plans to pilot organic farming to serve tourists.
"We reserve 30ha of land for hi-tech and organic farming, in combination with community-based eco-tourism services. This means that farmers still work on their farms, but they could earn more from tourism," Kieu said.
Chairman of Con Bap eco-tour company Do Anh Tuan suggested that Cam Nam Commune should be developed as an eco-tourism site rather than an urban area.
"The commune is a nice place for tourism, but not for real estate sales and high-rise concrete buildings. The uncontrolled construction of concrete would damage the rural lifestyle of the centuries-old village," Tuan suggested.
He said transport infrastructure was needed to connect Cam Nam with Hoi An, Tam Ky and Da Nang to facilitate travel for tourists.
Fumio Kato, a project leader with the Japanese International Co-operation Agency (JICA) in Minamibousou City, Japan, said rural areas in Hoi An should develop as eco-tourism sites with high quality food farms.
"Organic farming is a long-term target, while safe food farms will be the initial preparation steps in reaching the final target," Kato said, emphasising that the strict standards of organic farming, which use no chemical fertilisers or pesticides, create a higher barrier to entry than safe food farms, which use some chemical pesticides but only with strict regulations.
"Rural areas in Hoi An and Vietnam should not strive for the impossible and focus on organic farming, but establish safe food gardens for healthy people first. If you succeed in safe farms, you build a foundation to reach organic standards," he said.
"Safe farms would lure more tourists who visit Hoi An, and it helps build up agriculture brand along with tourism. You should show the international tourists how special your farms are, and what things they can enjoy when staying here," he added.
Rural taste
Fisherman Pham Chung, 64, said white maize is not the only major product in Cam Nam. Lanterns, leatherwork and offshore fishing also add to villagers' coffers.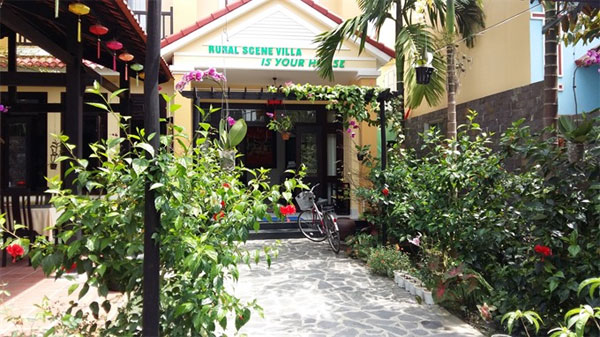 Cosy: A home-stay service in Cam Nam Commune. — VNS Photo Cong Thanh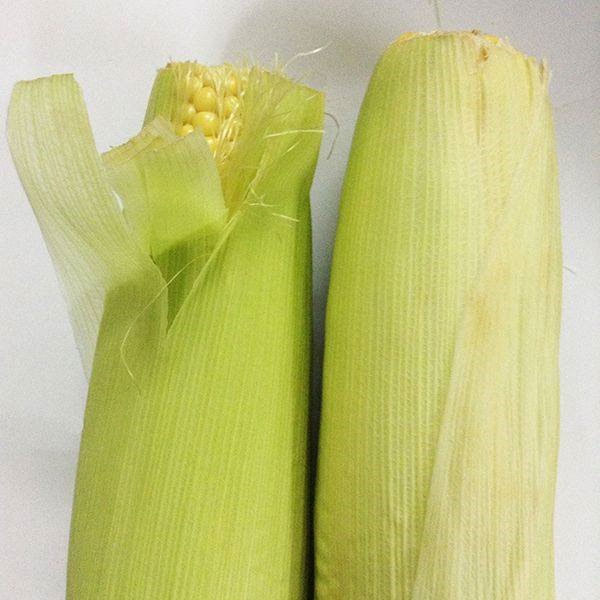 Amaizeing: White maize in Cam Nam Commune. — VNS Photo Cong Thanh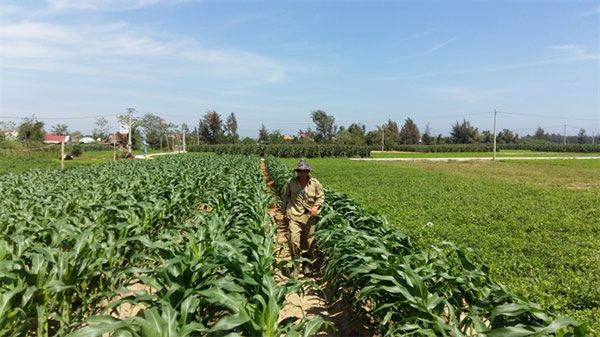 Lush: Green field of Cam Nam Commune on the river bank of Thu Bon.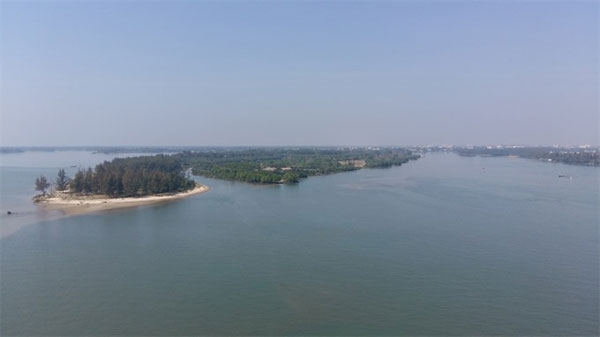 Unique setting: Cam Nam Commune is created from a sandbank in the middle of the Thu Bon River in Quang Nam Province. The commune has turned into an eco-tourism site in Hoi An City.
Chung said stir-fried mussel eaten with rice pancake and fermented fish sauce is a must-taste local dish.
"The mussel is raked by local fishermen on the sandbank of the Thu Bon River early in the morning. It's a daily food for family, but the food has become a specialty of the village amid the tourism boom in Hoi An," Chung said.
Some boat owners have gradually developed cruise services along the Thu Bon River and Hoi An Town, while home-stays have emerged as a profitable service in the commune.
"A group of 60 fishermen has shifted into boat service for sunset cruising or fish catching in the Thu Bon River," Chung said.
He said the commune's fleet of 60 boats caught 3,700 tonnes of fish and seafood each year for some $4 million in revenue.
Lam Thi Son Thuy, the owner of a newly built villa in Cam Nam, said her family could earn VND150 million ($6,600) per month from tourism service.
"I hope a new bridge will cross the Thu Bon River to smoothe traffic for bicycle riders from Hoi An to Cam Nam. The old bridge is too small and jammed during rush hours," Thuy said.
"Our busy fishing port, green and tranquil fields and friendly farmers will offer real adventure trip for tourists when visiting the village just a few minutes by bike from Hoi An," she added. 
Source: VNS