Footage of Hanoi broadcast by the US' Cable News Network (CNN) has received positive feedback from the audience, Sunita Rajan, CNN Senior Vice President for Asia-Pacific region told Chairman of Hanoi People's Committee Nguyen Duc Chung during their meeting in Hanoi on January 18.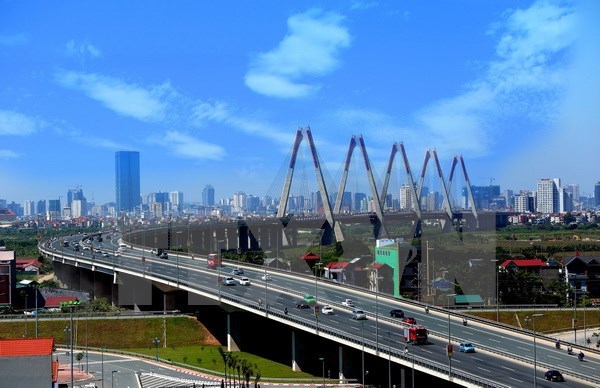 Nhat Tan bridge in Hanoi
Rajan said that all people interviewed in a survey said they had good experience in Hanoi, adding that the film crew were also fascinated by the city and wished to visit it again.
Chung said that a survey among foreign visitors at Noi Bai International Airport showed that many tourists had learned about Vietnam through CNN.
He expressed his hope that in 2018, Hanoi and CNN will continue to effectively implement their signed cooperation deal. 
He asked the CNN to share information to help Hanoi map out specific orientations for tourism development and find suitable forms of promotion. 
The Hanoi leader was keen on discussing collaboration with CNN in the 2019-2020 period.
Rajan said that the third clip about Vietnam will be complete in several months, which is expected to introduce different aspects of Hanoi to the world.
She suggested that Hanoi join more trade fairs to introduce its tourism. She also hoped that CNN's clips of Hanoi will be screened on Vietnam Airlines' flights. 
Chairman Chung thanked the CNN executive for her proposals and said he will discuss the idea with the national carrier.-VNA