VietNamNet Bridge – On the tourist routes of central Viet Nam, Hoi An ancient town offers a change of pace from the normal hustle and bustle of cities. The small town boasts mossy old churches, temples and wooden houses dotted along small lanes shadowed with green and flowery climbing vines.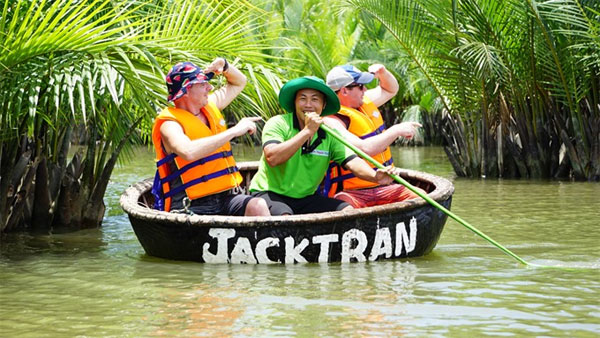 Drifting: Riding a coracle is among the most popular activities.

While many visitors stroll the ancient town, enjoy local cuisine and purchase souvenirs, they may miss out on seeing life in the traquil villages in the area, where locals plant vegetables and fish. Thanks to a crop of local tour companies, tourists may participate in homestays to join villagers in their work.
Jack Tran Tours, originally known as Hoi An Eco-Tour, has been among the most successful tour companies in Hoi An, offering opportunities for tourists to experience local lifestyles.
The company was established in 2005 by Tran Van Khoa, who is also known as Jack Tran and the director, with his parents, younger brother and a cousin.
"My first purpose is to create a unique ecological tourism product for Hoi An," Khoa said. "The service is tied to the local community."


The company designs tours on local rivers, in which tourists can both admire natural scenery and experience to plant vegetables, ride buffaloes, ride coracles and learn how to fish while understand about history and culture of Cam Thanh Village. They also spend time collecting rubbish to contribute to environmental protection in the area.


"As a tourism enterprise, we would like to help improve locals' lives by making them involved in the tours," Khoa/Jack said, "More than anyone else, farmers can best introduce their homeland, and guide tourists in farming and fishing techniques while protecting the local environment."


After 12 years, the company now has 45 staff, who deal with office tasks, tour guiding and coordinating with hundreds of farmers in the surrounding villages of Cam Thanh, Cam Chau, An My, Tra Que, Phuoc Hai, Cua Dai and Duy Hai.


Joining Jack Tran Tours service for the past 12 years, 67-year-old Mai Van Truc, a retired fisherman, said he is happy to act as a guide to help tourists learn to fish.


"My wife and I had not been able to imagine one day we could host so many foreigners, who were interested in our daily tasks, until Mr Khoa/Jack proposed us for the job," Truc said, "We even can earn stable income from the service."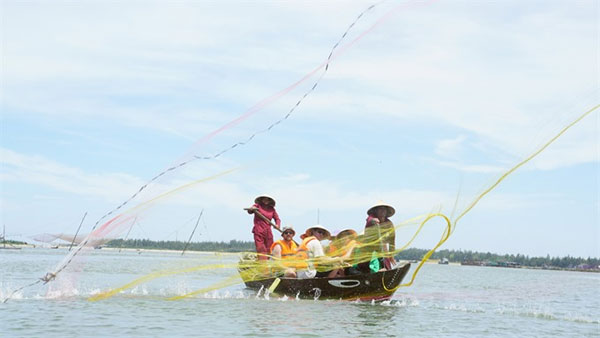 Castaway: A fishing tour allows tourists to learn local techniques.
Bui Thi Hue, 23, has worked as a tour guide for the company for five years after she finished high school.
"I love the job," she said, "It offers me more than I expected. I have met so many interesting people."
"Some tourists are really nice to help me improve my English, invite me to join them in exploring the area after the tour, and some even promised to sponsor me to learn computer skills and enter university," she said.

Besides various tours to explore aspects of local life, like the sunrise fish market and local fishing villages, the company now also offers tours to nearby Cu Lao Cham Island and sea fishing as well as homestays.
Tripadvisor has ranked Jack Tran Tours No 1 of 151 outdoor activities in Hoi An.


"We have just arrived back at the hotel after spending the day on a great day out," wrote tourist with nick name Jimbobbins from London on March 17, "After looking at the prices and various tour options available with Eco-Tours, we were unsure which to pick... 
However, as Hoi An is such a beautiful place, we decided to go for the full day 'Country Life Experience'... And I have to say, it was worth spending the money."


"The whole day was well thought out, organised and involved meeting so many local people with different skills, talents and trades, patiently showing us and teaching us how they earn a living, and encouraging us to try to replicate," he added.


However, encouragements by customers have not helped Khoa forget what he is facing.
Rapid development in tourism has affected the local environment and disrupted animal and plant life in the green nipa forest.


"We still have two basic purposes of sharing benefits from tourism with local community and being active in saving environment," Khoa said. "We offer the chance for tourists to join us in planting forests, gathering rubbish on rivers and beaches and mobilizing locals to live in harmony with nature."


Khoa added that Hoi An's tourism environment industry is challenged by the lack of proper infrastructure to accommodate the rapid development happening today.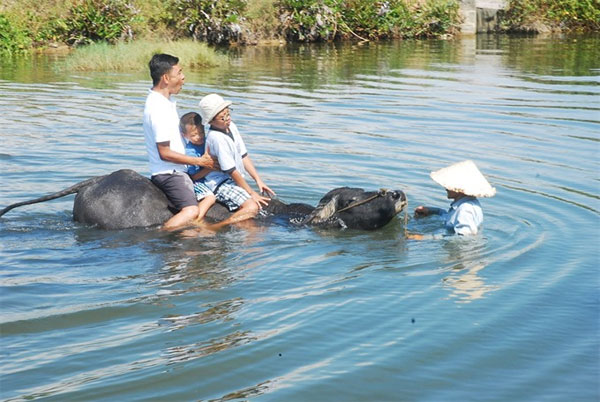 Climb aboard: Foreigners aren't the only ones who find riding buffalo alluring.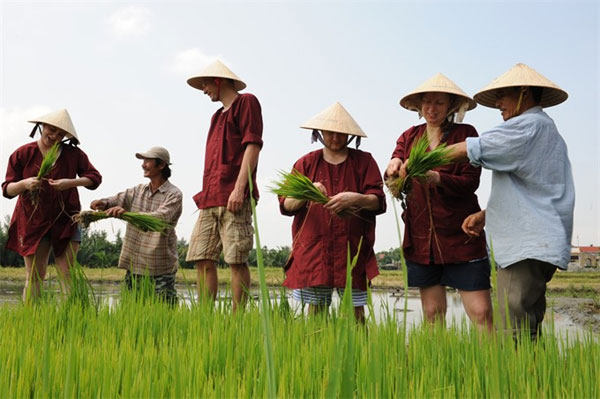 Young rice: Foreign tourists join rice planting efforts.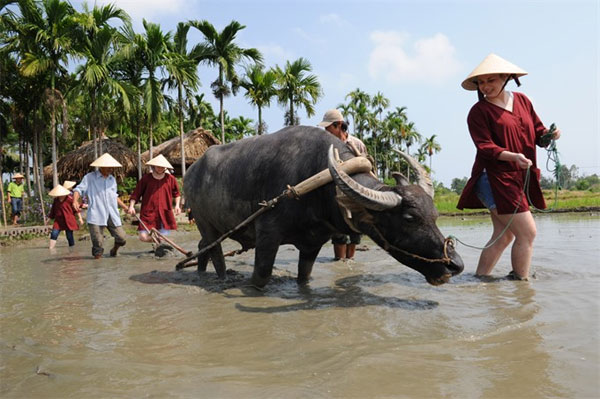 Agricultural: Tourists enjoy the farming experience. Photos courtesy of Jack Tran Tours
Thien Huong

VNS