Although the northern province of Thai Binh is not quite a renowned destination in Vietnam's tourism map for breathtaking beaches, it is home to fantastic and striking islets, arousing the curiosity of a huge number of local and foreign tourists and those embracing a passion for sea tourism.
Con Den (Black Islet), Con Thu (Thu Islet), and Con Vanh (Vanh Islet) are among the most impressive islets in the province worth a visit for travelers longing for a place without earsplitting noises and with a tranquil space and poetic landscapes to escape the noisy and busy atmosphere and hide from the scorching heat these days.
When the day breaks or dusk falls, the picturesque islets boast a fanciful and shimmering beauty, making them more charming in the eyes of visitors.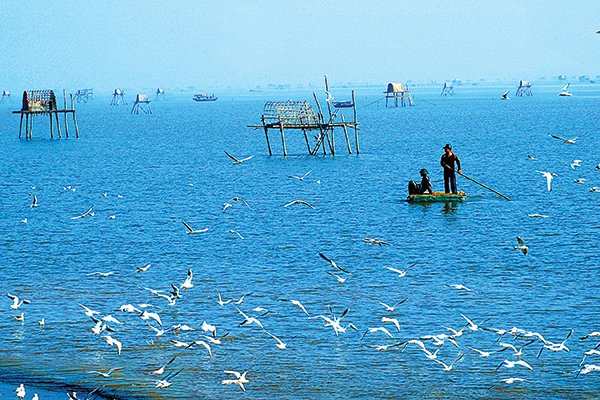 People are seen in the breathtaking and poetic landscape of Thu Islet in Thai Binh Province
Local residents row wooden boats to catch clam every morning to earn their daily livelihood
Once arriving in the northern province, tourists should not miss a chance to take a tour to An Co Pagoda at Thuy An Ward, Thai Thuy District
SGT/VNN