VietNamNet Bridge – Visitors to the northern mountainous region of Ha Giang will immediately notice the little yellow mud houses built by local Mong ethnicity people along the road.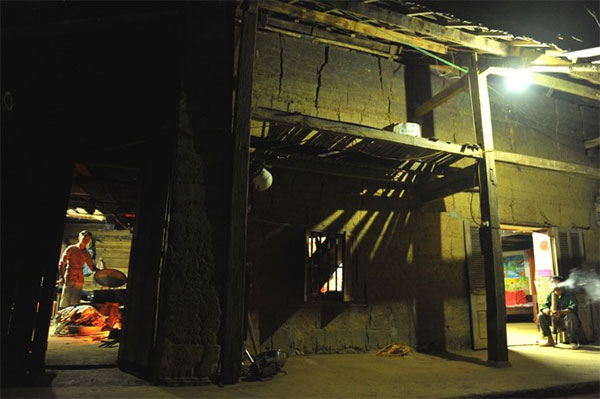 Cosy: A typical mud house design with the fireplace placed to the left.
The Mong people build their houses by hand on a stone foundation using only the earth found in the area. To begin, builders choose a special type of earth, which they clean to get rid of tree branches and small rocks.
The earth is then poured into large wooden moulds and compressed to make walls of earth that give form to the structure. 
The design of the Mong mud houses rarely varies with each divided into three sections: a central one to worship ancestors and greet guests, the master bedroom and a fireplace in the left wing and a guest room in the right wing.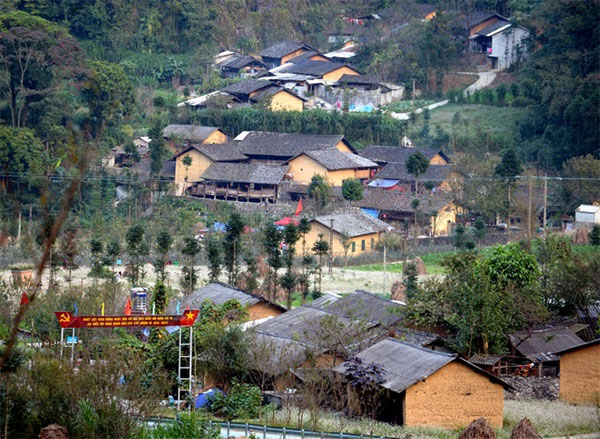 Charming: A Mong town with mud houses surrounded by rocky fences during spring time. — VNA/VNS Photos Minh Duc
The house must have at least two windows and a main door made of wood that never opens outward. A red cloth is also hung on top of the doors, a tradition Mong people believe will ward off evil spirits. 
Inside the fences, additional spaces may also be constructed including food storage and animal shelters.
In spring time, the sight of the Mong houses with their thatched roofs and rocky fences mixed with cherry blossom has long been a beautiful spectacle for visitors to the region.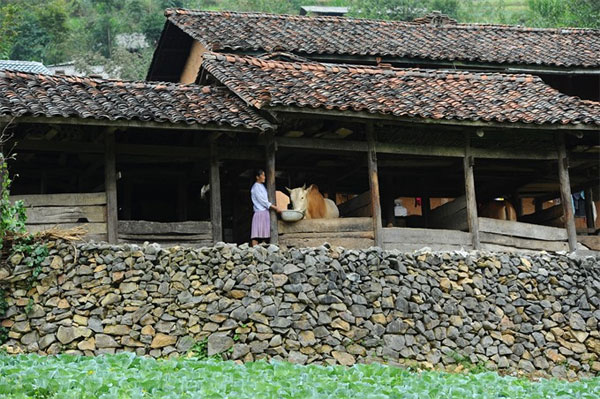 Meticulous: It takes months to gather enough small rocks to build the fences that surround a Mong mud house.
Team effort: A woman carries earth which will be used to build a mud house. It may take months for the family to gather enough small rocks, which they meticulously arrange without using glue, into fences that surround their house.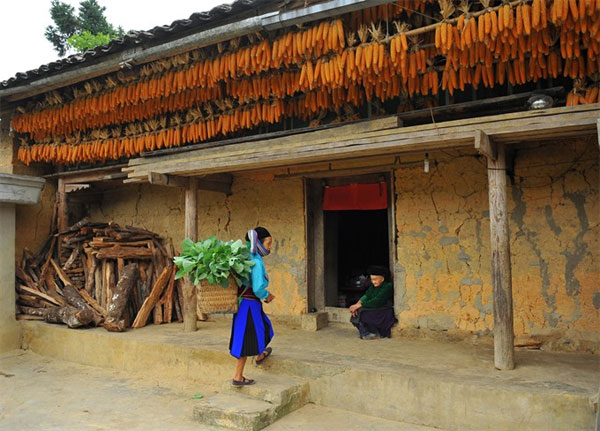 Superstition: A red cloth is hang above the door to ward off evil spirits.
VNS