VietNamNet Bridge – Quang Nam Province officially debuted a new eco-tour site in Triem Tay Village during the on-going Quang Nam Heritage Festival.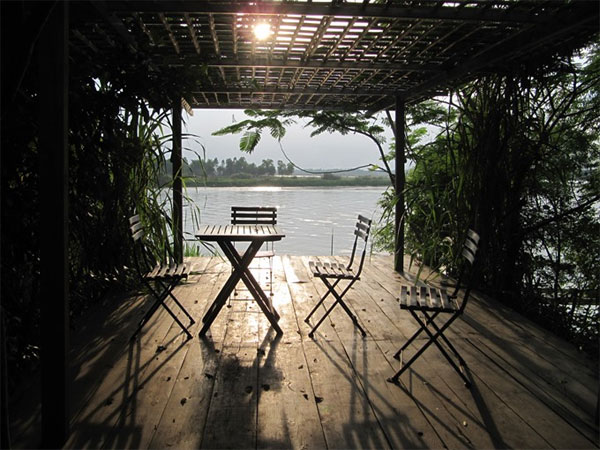 Sunset on the Thu Bồn River view is seen from Triem Tay Village. — VNS Photo Cong Thanh
Vice chairman of Dien Ban Town People's Committee Nguyen Xuan Ha told Viet Nam News that the village, which is included in the 2015-20 tourism development project supported by UNESCO and the International Labour Organisation, would attract tourists from Hoi An across the Cam Kim Bridge over the Thu Bon River.
He said the village would connect with craft villages including carpentry in Kim Bong Village, bronze casting in Phuoc Kieu, rice cakes in Phu Chiem, sedge net weaving in Ban Thach, fish sauce in Ha Quang, the fishing villages of Duy Hai and Duy Vinh and fine arts in Dong Khuong.
The village is a favourite site for pedestrian and bicycle tourists along the river.
Villagers in Triem Tay decorated the main road with green fences of tea and colourful flowers instead of concrete walls when they launched the eco-tourism service in 2014.
Visitors can explore farming, net fishing, rafting and bamboo boat paddling, as well as experience the rural lifestyle at a home-stay.
Old Palace
Dien Ban Town also celebrated the 415th anniversary of foundation of Thanh Chiem Palace (1602-1883), which was a cradle of Vietnamese romanized script, in a ceremony on Monday night.
The site, recently recognised as a National Relic, is the home of the Vietnamese writing system introduced by western missionaries.
The defunct palace, believed to have been built in 1602 by Lord Nguyen Hoang, was where the priest Francisco de Pina (1585-1625) created the modern writing system of the Vietnamese language.
The province plans to restore the collapsed palace in Đien Phuong Commune of Dien Ban Town, 10km from Cua Dai Beach.
Researchers and archaeologists suspect that one of two ancient tombs at the church of Anre Phu Yen in Dien Phuong Commune in Den Ban Town is the resting place of Francisco de Pina.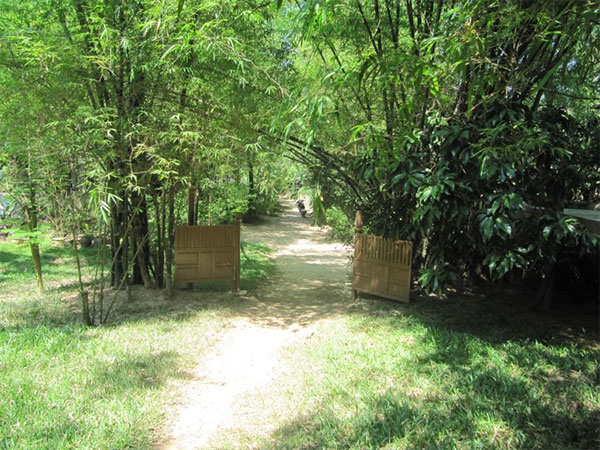 Green bamboo are preserved in Triem Tay Village on the opposite of Hoi An City. The village has been seen as a favourite site for bicycle tour and organic farming. — VNS Photo Cong Thanh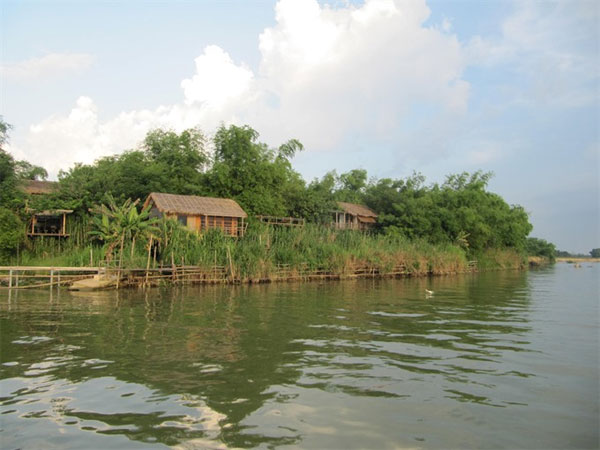 Cottages are built in Triem Tay Village on the Thu Bon River bank. Quang Nam Province has included the village as a new community-based eco-tour site. — VNS Photo Cong Thanh
Source: VNS