VietNamNet Bridge – The following are facts you should know about touring this bustling city.
1. Saigon culture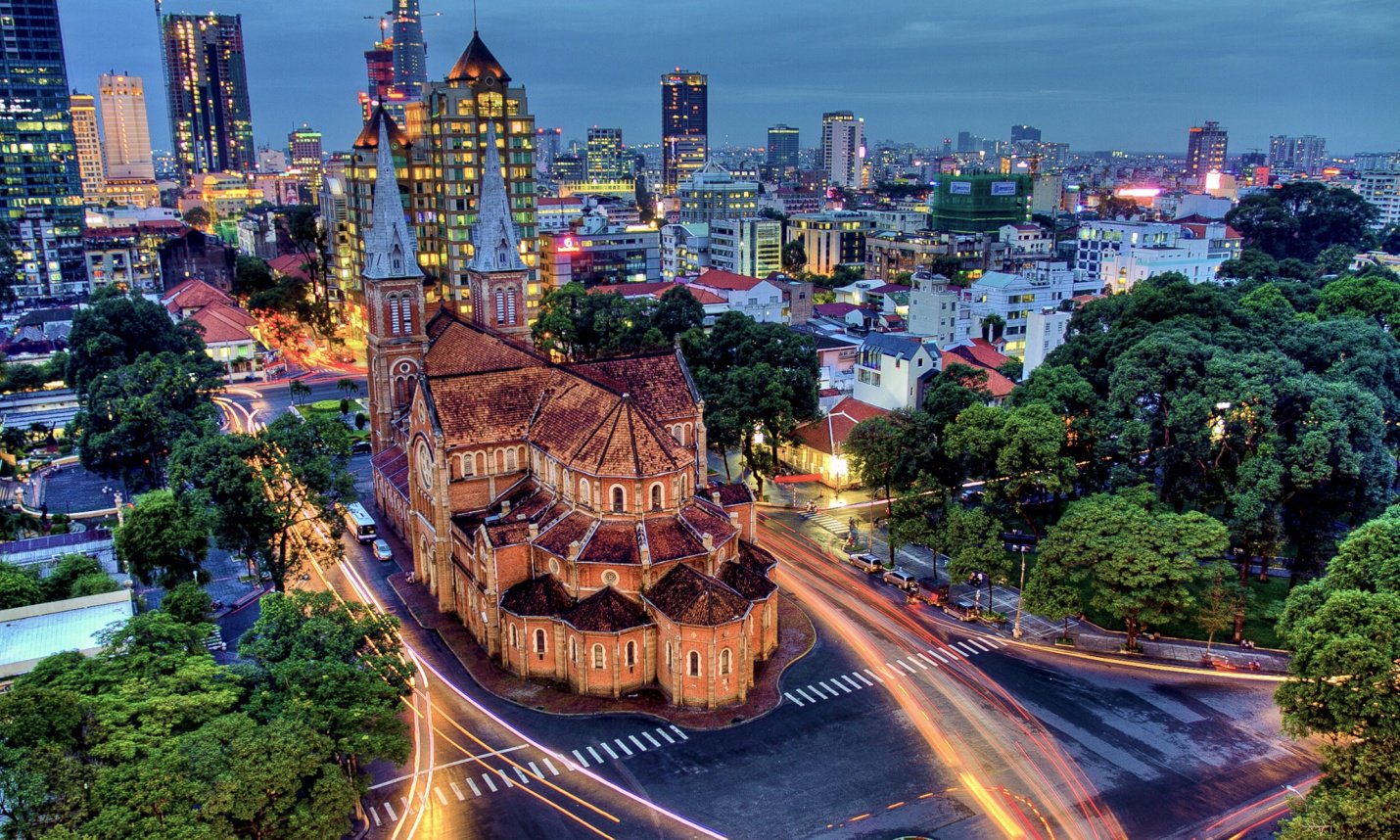 Despite a long history, Saigon, which is slightly over 300  years old,is still the youngest and most dynamic city of Vietnam. Right from its establishment, the population of Saigon included many different ethnic minorities such as Kinh, Chinese, Cham, etc. This young city is also an intersection of American and European culture. Saigon is a multi-cultural city.
Travelling in Saigon, you will have a chance to understand the culture of the ethnic groups living in the city like the Chinese in District 5, the Cham and others.  On your city tour, you will understand more about street and entertainment culture in this busy city.
2. Means of transport
To get to Saigon, you can travel by, train, motorbike, train. It is important to select a suitable means of transport.
You can get to Saigon on any means of transport. If you are far away from Saigon, you should travel by airplane. Plan in advance, then hunt for cheap air fares. Now many website regularly update promotions of air tickets. You can visit Vietnamairlines247 to hunt cheap airfares to Saigon. If you travel by train, it will be a great choice for you in case you have time. With two stations East and West, from any provinces in all parts of the country, you can get Saigon by car.
Stations in Saigon are convenient to many bus routes from other provinces.
Upon arriving in Saigon, you are able to get on a public bus or hire motorbikes to go to every street of Saigon. With buses, you can visit website http://www.buyttphcm.com.vn/ttlt.aspx to find routes. With motorbike, contact your hotel to hire for best price.
3. Hotels in Saigon
There are a lot of hostels and hotels in Saigon at different rates. And most streets in Saigon have hotels and hostels so you do not need to worry about it.
For business trips, you can choose Park Hyatt Saigon, Reverie Saigon and other luxury hotels. As a backpacker, you can go to Bui Vien or Pham Ngu Lao streets, where you can find inns and motels at very cheap prices.
4. Food and shopping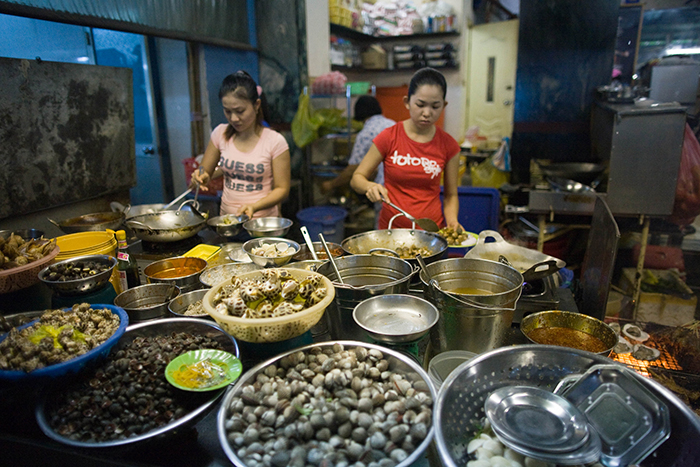 What do you want to taste when travelling in Saigon? Due to the variety of culture, cuisine in Saigon is also very diverse. This is a place you do not need to go far to enjoy dishes. If you want to enjoy rice cakes with forest leaves of Tay Ninh, you can go to Hoang Ty rice cake store on Cao Thang street, Phan Dang Luu street, etc. 
If you want to enjoy central dishes, you can visit a chain of Hue dish restaurants. For dishes of the south, you should taste sizzling cake Muoi Xiem. There are also a lot of restaurants offering specialties of northern provinces.
However, there is a must-try dish when tourists visit Saigon - banh mi (Vietnamese sandwich). The dish is considered a typical dish in Saigon
In recent years, Vietnamese sandwiches have become a well-known and favorite street food in many countries. People call Vietnamese bread "banh mi", the name full of admiration, rather than Vietnamese baguette or Vietnamese sandwich. Tasty and cheap, the Vietnamese banh mi can be compared with tacos (Mexico), sandwiches (UK) or baguettes (France). (Source from Vietnam-online.org)
Shopping is just like eating, it is very diverse in Saigon. Tourism gifts in Saigon are countless. You can visit Ben Thanh market or its night market to bu gifts for your friends. 
5. Tourist attractions
The following destinations are interesting. If you don't have a lot of time, you can choose a city tour. 
First of all, destinations in the city center include Bach Dang wharf, Ho Chi Minh museum, Ton Duc Thang museum, Ben Thanh market, the City Opera House, The City's Committee, Saigon Post office, Notre Dame Cathedral, and Nguyen Hue walking street.
Next is Tao Dan park, Turtle Lake, Le Van Tam park, Hoang Van Thu park, Thao Cam Vien, etc. Shopping streets are Dong Khoi, Tran Hung Dao, Ham Nghi. And then Van Thanh tourism zone, Tan Cang, Binh Quoi, Phu My Hung, Starlight Bridge, Half-Moon lake or Lotus Pond, Fairy Stream are tourism areas and impressive destinations.
To visit all destinations that Saigon-online listed above during a Saigon trip, you will spend three days. Therefore, plan a specific schedule to not miss out on any tourist attraction.
6. Precautions
You can plan your Saigon trip at any time of a year. Saigon has two seasons: hot and rainy. Sunshine in Saigon may be intense but summer wind will cool the heat. Saigon rainscan be very heavy but usually don't last a long time.
Another note when travelling Saigon, a crowded and bustling city, you should take care of your properties. Make sure precious properties like wallet, mobile phone, camera are kept safe. And despite good service and reasonable price, tourists should bargain in markets.
A final note: travelling in Saigon may make you worry due to some incidents that have happened to tourists. But do not let it stop your journey. 
VNN/Saigononlline