Vietnam was ranked 29th among Countries with the Top English Language Skills in the EF English Proficiency Index, compiled by EF Education First, a global language training company.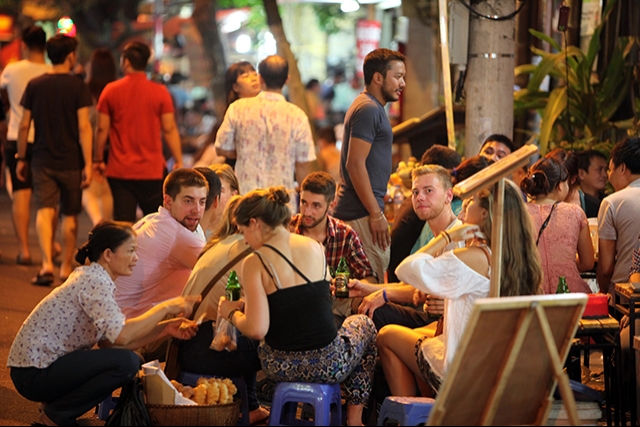 Countries on the list are the easiest for English speakers to visit, according to the UK's Daily Mail newspaper. More than half (53.81 per cent) of Vietnam's population can speak English, behind just two regional countries: Singapore with 61.08 per cent and Malaysia with 60.3 per cent.
In Asia, Vietnam followed only four countries: Singapore, Malaysia, India with 58.21 per cent, and South Korea with 54.52 per cent.
Vietnam has also been assessed as one of the world's cheapest holiday destinations by Australian media website news.com.au. "Buzzing street life, great food and stunning scenery; despite its rise in popularity over the last few years, Vietnam is still beautiful and still super-cheap," the website wrote. It estimated that basic accommodation and local food can be covered by about $10 a day.
In June, skyscanner.net, a travel website in the UK, ranked Vietnam as the world's second-cheapest holiday destination in 2016, behind Cambodia.
This year it also found a place in the Top 10 Culinary Hotspots for Solo Travelers 2016 by TourBar.com, a travel website and app. Famous chef Anthony Bourdain has also introduced many Vietnamese dishes to the world, such as bun oc (vermicelli and snails), nem chua nuong (grilled fermented pork rolls), bun moc(vermicelli soup with pork and shiitake mushrooms), and Hai Xom beer. Most famously of all, he introduced bun cha (vermicelli with grilled pork, spicy fish sauce, and vegetables) to US President Barack Obama during his visit to Vietnam.
For tourists who prefer some hustle and bustle, Ho Chi Minh City is the best choice. In July it was listed in the Top 10 new global party destinations by Traveller, an Australian travel website, which suggested heading to Chill Skybar and Apocalypse Now for a good night out.
Party In Sai Gon, a Vietnamese travel website for young people, said there are many bars and clubs for young people who like electronic dance music and for Asian women and Western men to meet, and have delicious cocktails and friendly staff.
Known as a city that never sleeps, nights in Ho Chi Minh City also attract tourists with pedestrian malls with fountains and beautiful views, all-night coffee shops, and the backpacker area around Pham Ngu Lao and Bui Vien streets, which has lots of pubs, bars, street food, and live music cafés.
In the first ten months of this year the number of international tourist arrivals to Vietnam stood at 8.077 million, a 25.4 per cent increase year-on-year. Of these, 6.777 million arrived by air, up 31.1 per cent year-on-year, 121,549 by sea, down 14.9 per cent, and 1.178 million by land, up 4.6 per cent.
Domestic tourists totaled 53.3 million in the first ten months and the annual target of 60 million seems certain to be exceeded. Total revenue from tourism was VND331.5 trillion ($14.8 billion), an increase of 19.1 per cent year-on-year.
VN Economic Times